'Hum Hai Happy': Sonu Nigam, YRF launch India's first transgender band
India's first own Transgender Band in collaboration with Sonu Nigam, is called 6-Pack Band.
Y–Films has been different and have successfully championed the cause of gender equality, first in their YouTube series 'Band Baja Baaraat' and 'Man's world', which was done in collaboration with the United Nations. Their next game changer is India's first own Transgender Band in collaboration with Sonu Nigam, called 6-Pack Band.
In a happy, free-spirited introduction video, the Transgender band sings a cover version of Pharell Willaim's Happy. The video begins with Anushka Sharma's voice over about the Transgender community in India, and it if followed by a merry and unique video song titled 'Hum Hai Happy'. The effort is indeed commendable. However, this was an effort waiting to happen.
After Obama appointed the first transgender individual in the White House, after Caitlyn Jenner starred in a reality TV show 'I Am Cait' which focuses on her gender transition and finally, after the existence of Laverne Cox, who is an American actress, reality television star and LGBT advocate all in one, best recognized for her Netflix television series Orange Is the New Black, could India be too far behind?
'Hum Hai Happy' is very vibrant, but what's most important is the infectious energy that the group exudes while singing the song. The bond that ties them together despite the hardships and rejection they have faced all throughout their lives, is  acceptance in popular culture. This is a great beginning for 2016.
At the press conference, we were all encouraged to join hands and 'clap' in their signature style, which is a traditional identification mark associated with the eunuch community.
Sonu Nigam further came on board the project with six songs, six videos and six members. If you're happy, and you know it, 'clap' your hands! Watch the video here:
Entertainment
With Maharani and Madam Chief Minister, Subhash Kapoor seems determined to unearth the heroes in women that the public has already evaluated one way or the other. While these are interesting stories to explore, it also indicates a tactical shift, a clear-up act of his image that continues to trail him.
Entertainment
The BAFTAs, scheduled to be held on 6 June, will not feature the usual Fellowship Prize and Special Award categories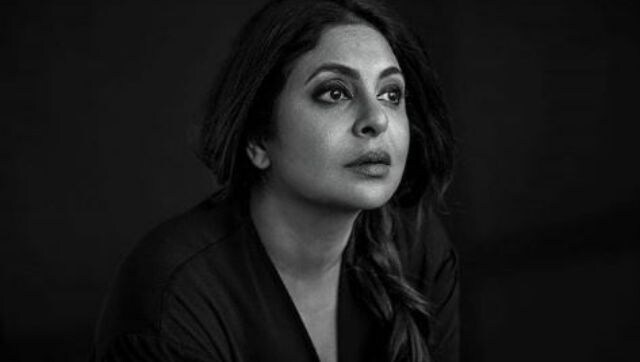 Entertainment
Human, which went on floors in January this year, revolves around the underbelly of human drug testing and the world of medical scam.