Hum Dil De Chuke Sanam to Padmavati, how Sanjay Leela Bhansali uses dance in his films
Padmavati carries forward tradition of elaborate dance routines in Sanjay Leela Bhansali's films
A few years ago, when he was about to begin a stint as a judge on a dance reality show, Sanjay Leela Bhansali said, "Dance is the soul of all my films... Dance was my main inspiration to make films."
Anyone who's watched any of Sanjay Leela Bhansali's films will understand the director wasn't exaggerating when he said the above. Lavish song-and-dance numbers have been one of Bhansali's signature elements in his films, with Khamoshi and Black being perhaps the only films from his oeuvre to not feature them.
Whether it's making his lead danseuse take 66 twirls, wear 40 kg costumes or re-shooting an entire song in order to have the dancers' ensembles in a different colour, Bhansali leaves no stone unturned in bringing his most spectacular visions to life on the big screen. Grandeur, frames saturated with colour, foot-tapping music, unique choreography — these have been the hallmarks of dance routines in Bhansali's films over the past three decades. The finesse of the dance numbers is something Bhansali has honed from his Hum Dil De Chuke Sanam days, to his latest offering, Padmavati.
Apart from the visual similarities, there are underlying themes that connect most of Bhansali's song-and-dance sequences. Twirls, combinations of circular sequences, jugalbandis and incorporating folk dance elements — the director works with some of the best choreographers and dancers in the country to create his extravagant numbers.
Bhansali's understanding of dance movements stems from his innate sense of rhythm, aesthetics, expressions and rasa. He manages to incorporate the three vital elements of nritta (rhythmic dance movements), nritya (storytelling and expression) and natya (combination of nritta and nritya). Often, he uses classical dance forms — in their most refined and pure version — on screen; you see this in songs like 'Kahe Chhed Mohe' (Devdas) and 'Mohe Rang Do Lal' (Bajirao Mastani) which capture the essence of Kathak. This is due in no small part to Bhansali roping in doyens of classical dance — Pandit Birju Maharaj, for instance, has worked closely with the filmmaker. Even when a dance routine isn't purely classical, certain movements are slipped in — 'Pinga', for example, had some very recognisable movements from Odissi.
Bhansali's vision is no ordinary filmcraft. The splendour that he manages to bring to the screen is thanks to an intense cycle of rehearsals, choreography, with meticulous attention paid to the detailing of sets, visuals, costumes and last but not the least — the music, which has been the backbone of the hits SLB has given us over the years. Featuring the nuances and instruments of folk music, the songs (and therefore dance sequences) in Bhansali's films are heavily inspired by the cultures they represent. 'Dola Re' had the characteristic Bengali Ulu Dhwani while 'Nagada Dhol' had quintessential Gujarat rustic elements woven into the songs. Being a Gujarati himself, you can make out that Bhansali has had a whale of a time bringing elaborate garba-dandiya raas routines to the screen.
Dancers who have worked with SLB speak of the rigorous and intense rehearsal sessions prior to the shoot. The shoot for these routines could easily take anything between 15-30 days. Anyone who misses a beat faces the perfectionist filmmaker's wrath. Actresses may develop blisters on their feet or deal with swollen joints and ankles post a shoot, but most attest that Bhansali's magnificent results are worth the pain.
He's oft been accused of playing fast and loose with history, but artistic liberties perhaps are a matter of individual choice. Bhansali has certainly used creative license to his advantage, to give us a Paro and Chandramukhi dancing together, or Kashi Bai and Mastani matching steps.
Padmavati may be caught up in a full-fledged controversy, but that hasn't stopped its first-to-be-released song 'Ghoomar' from racking up YouTube views. At last count, there were 42 million views in the three weeks since the song has launched. Whatever the response to his film itself may be, one thing is for certain — audiences won't have any bones to pick with Padmavati's song-and-dance routines.
The writer is a classical dancer and a journalist-turned-digital media professional, living in New York
India
While most countries are signatories to the BWC, the treaty lacks teeth, and there is no effective method to ensure compliance by nations
Politics
Prasada's induction will further wear away whatever's left of the Congress and the Gandhis in Uttar Pradesh, even if it does not yield dividends for the BJP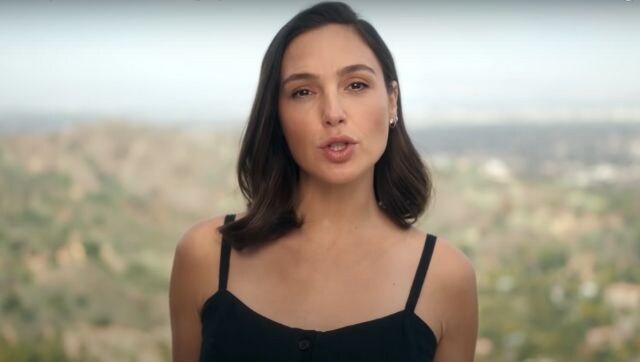 Entertainment
Even as the reality is hard to cope with, it brings back that one commodity that seems to be rapidly depleting from our lives – hope. And for that alone, may there be an encore.