Hugh Jackman's The Greatest Showman becomes third biggest live action musical with $100 mn at US box office
Hugh Jackman's Hollywood fare The Greatest Showman has put up an impressive show 4 weeks into its initial release.
Hugh Jackman's formulaic Hollywood fare The Greatest Showman has put up an impressive show 4 weeks into its initial release. For a film released in more than 3,000 screens, the film has steadily brought in revenues, and is expected to cross the coveted $100 million mark in domestic earnings as reported by Forbes.
This is being considered no mean feat as the film ran parallel to the massive hit Star Wars: The Last Jedi, a film attempting to make the all-time highest grossing record. Despite, lukewarm reviews, The Greatest Showman has proven itself to be a film for all season and audiences, from the Christmas weekend to now the Martin Luther King weekend, it has held its fort alongside other biggies.
As reported by Forbes, the film which earned another $11.8 million in its fourth weekend at the US box office, is already the third biggest live action musical ever after Enchanted with $127 million and last year's La La Land with its $151 million haul, given that it has made its $100 million quite early in its run. The film is also the 34th ranked movie in the top 200 opening weekends of any month, and once it gets past Titanic's $113 million, it will become the leggiest movie ever to open on more than 3,000 screens.
The film's success is being attributed to its light, music laden escapist cinema model, which has found an audience both with children and adults. Competing with The Last Jedi and the now super hit Jumanji: Welcome To The Jungle, Hugh Jackman's musical fest has certainly held its own at the American box office.
Entertainment
Tallulah Willis, best known for appearing in The Whole Ten Yards, posted a series of photos on her official account in which Dillon Buss can be seen getting down on one knee.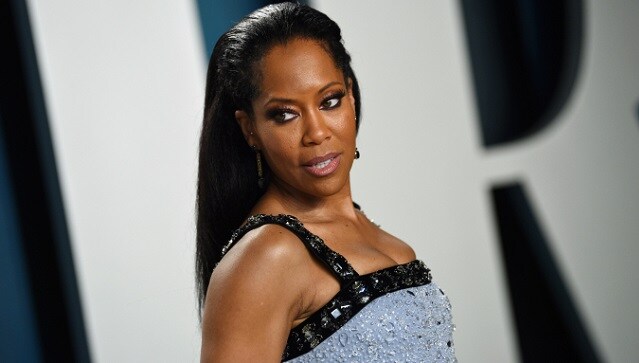 Entertainment
Ryan Coogler will produce Bitter Root which is based on the Image Comics title about a family of monster hunters
Entertainment
"Don't like tom-tomming about my work. If I had to, I could've said Slumdog Millionaire was offered to me and I couldn't do it because of prior commitments," says Harish Patel, best known for his role Ibu Hatela in Gunda..