Kiara Advani opens up on Kabir Singh criticism: Some scenes were uncomfortable because the character was flawed
Kabir Singh, starring Shahid Kapoor and Kiara Advani, has been at receiving end with many claiming that the film is an unabashed celebration of misogyny.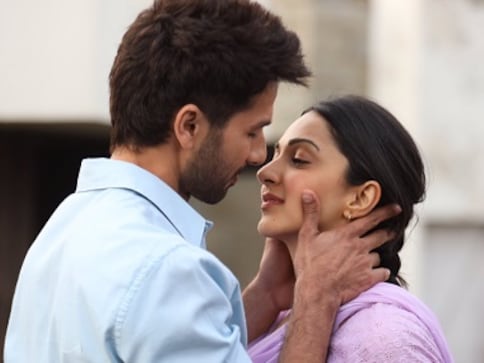 Kiara Advani, who essayed the role of Preeti, in 2019's most-talked film Kabir Singh, has opened up on the controversies surrounding the movie.
Kabir Singh, an Hindi remake of Tamil film Arjun Reddy, received polarising reviews with viewers claiming that the film endorsed toxic masculinity. Kiara faced criticism from the audience for choosing a character as submissive and silent as Preeti. In a recent interview with Hindustan Times as cited by Pinkvilla, the Lust Stories actress revealed that she did get uncomfortable with a few scenes in the movie but still agreed to play the character anyway.
"Personally, I may not agree with certain scenes and they may make me uncomfortable. But those things were there to also make you uncomfortable as his character [Kabir Singh] was flawed. I didn't look at him like a hero," Kiara stressed while adding that Kabir was a "flawed person with lots of issues" and the story stays fictional at the end of the day!
"It's good that it was debated upon and I leave it at that. I looked at it as a film and a fictional story, wherein nobody is telling you to be like any of them. I have moved on now," she further adds.
Previously, Shahid Kapoor, who played the titular role, had also addressed the claims that the film is an unabashed celebration of misogyny. Shahid states that the character of Kabir was created in a manner so that people may loathe him.
Sandeep Reddy Vanga, the director of Telugu blockbuster Arjun Reddy as well as its Hindi remake Kabir Singh, has time to time defended the film's portrayal of 'intense romance'. In a interview with Film Companion, while talking about a particular scene in the movie where Kabir physically assaults Advani's Preeti, Vanga said, "She slapped him without a reason, at least Kabir had a reason to slap her. If you can't slap, if you can't touch your woman wherever you want, if you can't kiss, I don't see emotion there."
Entertainment
Kapil Dev, the founder and chairperson of KHUSHII welcomes celebrated television actress Shivangi Joshi as the youth ambassador.
Arts & Culture
Brazilian dancer David Motta, who left Moscow's Bolshoi Ballet two months ago due to the war in #Ukraine, stars in the Swan Lake ballet at Rio de Janeiro's Municipal Theatre before joining the Staatsballett in Berlin.
Bollywood
Swastika's hold on her craft motivated me to perform better, says Plabita who plays the role of Fetish Girl in Escaype Live