Hrithik Roshan issues statement on Facebook, says 'have never met Kangana Ranaut in private'
Hrithik Roshan has responded to the allegations against him, made by Kangana Ranaut in a slew of interviews, by issuing a long statement on social media.
Hrithik Roshan, who hadn't responded to the allegations against him, made by Kangana Ranaut in a slew of interviews during the promotional phase of Simran, has issued a statement on social media. In the statement, Roshan defends himself against every claim that Ranaut has made in the last four years.
While promoting her last film, Ranaut had appeared on Rajat Sharma's talk show Aap Ki Adalat, where  she spoke at length about her involvement with Roshan. Although Roshan hadn't responded to her allegations then, he has now said that the truth needs to be told.
Not only does he deny having met Ranaut in private, he also points out that it is unusual for a seven-year-long affair to continue without having left a trail behind.
He also mentions that the alleged engagement that took place in Paris, could not have been possible since there are no records of international travel on his passport, during the said time.
Here's his post:
Interestingly, a number of celebrities have also spoken out on the row between the two actors. Singer Vishal Dadlani, has deemed it a clear case of harassment of Roshan, in a statement given to News18.
Director Vikram Bhatt, has also sided with Roshan and said that being a shy person, it is unlikely of him to have hacked into Ranaut's social media accounts.
#KanganaVsHrithik -- This is a clear case of harassment of @iHrithik: Singer, @VishalDadlani to CNN-News18 pic.twitter.com/drCJXKmDp5

— News18 (@CNNnews18) October 5, 2017
#KanganaVsHrithik -- @iHrithik is a shy person, he cannot hack anyone's account: @TheVikramBhatt pic.twitter.com/7NRTdmMKTr — News18 (@CNNnews18) October 5, 2017
Ranaut's lawyer has stated that his client has been fully cooperative in the investigation and that the results will be out soon. Meanwhile, the drama continues.
Find latest and upcoming tech gadgets online on Tech2 Gadgets. Get technology news, gadgets reviews & ratings. Popular gadgets including laptop, tablet and mobile specifications, features, prices, comparison.
India
On 3 July, the police had tried to summon Kangana Ranaut back to Mumbai from her hometown Manali in order to record her statement.
India
The police are investigating allegations that professional rivalry, besides clinical depression, may have led to the Sushant Singh Rajput's death.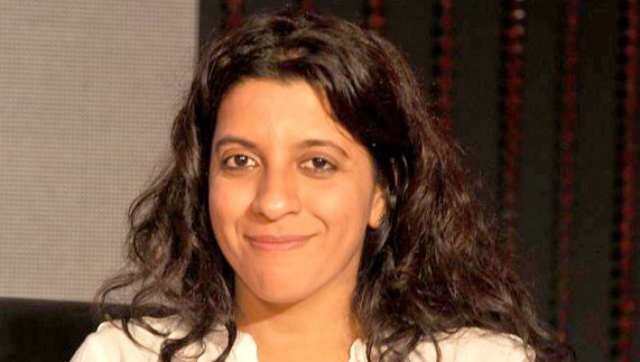 Entertainment
Zoya Akhtar said when a filmmaker puts out their work it will be subject to approval and appreciation, as well as criticism.