Hrithik Roshan camp says legal battle far from over, blames Kangana Ranaut's team for 'false' news
The legal team representing Hrithik Roshan said that the Mumbai Police have confirmed to them that the probe was very much on and not closed.
Following reports earlier in the day, including on Firstpost that the controversy that rocked the Hindi film industry in March this year regarding Hrithik - Kangana emails saga is nearing conclusion, lawyers representing Roshan rejected such claims.
On Thursday evening, the legal team representing Roshan gave out a statement claiming it to be a mischief from the rival Ranaut camp.
"Media reports which suggest that the investigation into the Hrithik - Kangana emails is closed, are totally false. A section of the media in connivance with Ms. Ranaut's lawyer have sought to disseminate this false information. The investigation in fact continues and Mr. Saxena (Joint Commissioner of Police, Crime) has informed Mr. Mahesh Jethmalani , Senior Counsel advising Mr. Roshan that " the case is not yet closed. Investigation is still going on." It is categorically asserted that there is unimpeachable evidence to suggest that there was no relationship of any kind between Mr. Roshan and Ms. Ranaut and that Ms. Ranaut persistently hounded Mr. Roshan on emails with the intention to entice him into a relationship," the statement said.
According to reports earlier in the day, the Cyber Crime Cell of the Mumbai Police has announced that they are closing their investigations into the email ID that was at the centre of the allegations made by actors Hrithik Roshan and Kangana Ranaut, against each other.
On 18 March this year, news broke that Hrithik and Kangana had dashed legal notices to each other through their respective attorneys, Deepesh Mehta and Rizwan Siddiquee.
Hrithik's notice accused Kangana of stalking and defaming the Krrish actor. Kangana's notice alleged that she was being intimated and threatened by Hrithik and his legal team.
Hrithik's notice came on the back of comments Kangana made in an interview with entertainment portal Pinkvilla, about speculation surrounding her "ouster" from Aashiqui 3, in which she was rumoured to be starring opposite Hrithik. Kangana had shrugged off the speculation at the time, casually mentioning that "exes" sometimes did "silly things to get attention" (we've paraphrased her actual quote).
While Kangana didn't name any names, Hrithik's notice alleging defamation seemed to indicate that (he believed) the comment was directed at him.
At this point, the tussle between the two actors got murky, with both parties accusing the other of lying and misrepresenting facts. The crux of the he said-she said slugfest was an email ID, from which Kangana claimed to have received messages from Hrithik which proved they were in a relationship. Hrithik, on the other hand, said he had never had an email account with that ID, and that it was an impostor who had been communicating with Kangana all along.
He then — rather belatedly, according to Kangana's legal team — approached the Cyber Crime Cell in March this year to track who had been operating the email ID from which Kangana received the missives.
With the cops unable to track the user, the investigation has proven to be inconclusive, and the case closed.
An officer connected with the Cyber Crime Cell has been quoted by various news outlets as saying the emails came from a US server, and in the absence of data from there, no user could be identified.
At the moment, Kangana's legal team is seeing the Cyber Crime Cell's decision to close the case as a victory: "We are not surprised to learn that the police have, after a thorough investigation, filed an NIL report, which means that they could not trace any impostor as was claimed by Hrithik Roshan…Kangana has always maintained that there was no impostor ever," a statement released by the actress' lawyer read.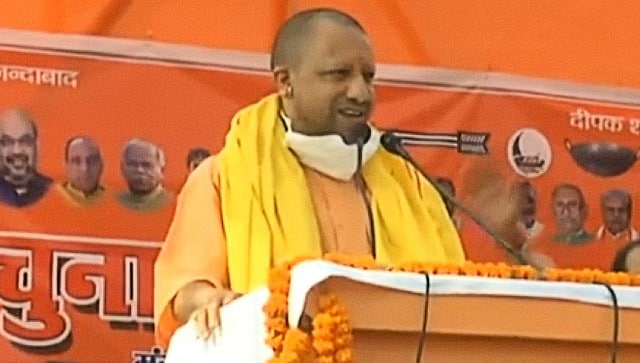 Entertainment
The seers alleged that Bollywood artistes consume alcohol, eat meat and involve in immoral activities due to which they can never represent pious characters of the Ramayana.
Entertainment
Amitabh Bachchan, Anil Kapoor, Farhan Akhtar, Hrithik Roshan, Ayushmann Khurrana, Bhumi Pednekar, Janhvi Kapoor, and Kiara Advani among other celebs will be part of the Global Citizen Live broadcast in Mumbai.
Entertainment
Thalaivi exaggerates events for dramatic effect so much so that if we made two-three more biopics like this, we would end up giving Jayalalithaa sainthood.