Hrithik Roshan apologises for tweet about pope, says it was not his intention to hurt anyone's sentiments
Hrithik Roshan's tweet was reportedly in response to an interview by Kangana Ranaut in which she spoke about a 'silly ex'
Hrithik Roshan, who was served with a legal notice for allegedly defaming the Pope because of his tweet which stated that he'd rather date the Pope than any of the actresses the media had been linking him up with, has apologised for "hurting religious sentiments".
Seems my tweet about His Holiness has led 2misunderstanding. My apologies 4 hurt caused 2religious or other sentiments. Was unintentional.
— Hrithik Roshan (@iHrithik) April 2, 2016
A few days back, the actor had invited the wrath of a minority community over his tweet in January and was slapped with a criminal notice for "hurting religious sentiments". The tweet in question:
Ther r more chances of me having had an affair with d Pope dan any of d (Im sure wonderful)women d media hs ben naming.Thanks but no thanks.

— Hrithik Roshan (@iHrithik) January 28, 2016
Hrithik's tweet was reportedly in response to an interview by Kangana Ranaut — with whom he had been linked by the press — in which she spoke about a "silly ex". Kangana had not specifically named Hrithik in the interview.
The notice was sent to Hrithik on Monday, 28 March, by Abraham Mathai, All India President of the Indian Christian Voice, an organisation representing the larger interests of the Christian community, including Roman Catholics, in India. The notice, read: "Our client Dr Abraham Mathai, who is a Christian by birth and faith... is extremely hurt by your disobedient and inexcusable comments, which has hurt the religious feelings and sentiments of majority of Christians across the world."
Mathai's lawyer Rizwan Siddiquee had said that the criminal notice was sent under Section 295 A of the Indian Penal Code over Hrithik's "unwarranted and uncalled for comments made against the highly respected Pope Francis" on Twitter on 28 January. "My client wants a written public apology from Hrithik Roshan within seven days," Siddiquee had said.
The actor has apologised via twitter within five days since the criminal notice was served to him but one wonders why his lawyers came up with the weird defense regarding the matter two days back when they argued that Hrithik didn't mean the head of the Vatican but, a fish. Turns out the Eurasian Ruffe, a freshwater fish found in Europe, is also called a pope. Reacting to Hrithik's tweet, Siddiquee said, "I am not surprised. At least better sense prevailed. To err is human and to accept is divine."
Find latest and upcoming tech gadgets online on Tech2 Gadgets. Get technology news, gadgets reviews & ratings. Popular gadgets including laptop, tablet and mobile specifications, features, prices, comparison.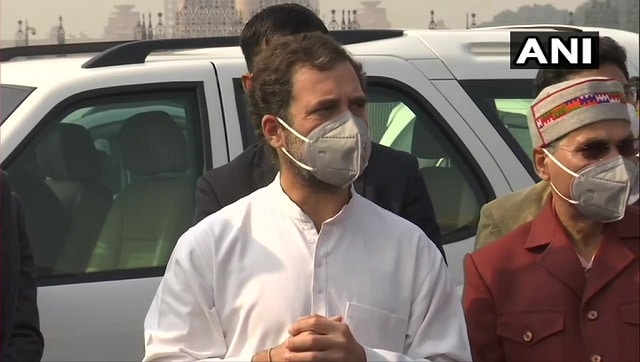 India
After violence broke out during the tractor parade by protesters, the Congress leader took to Twitter and said that if anyone gets hurt, the damage will be inflicted on the country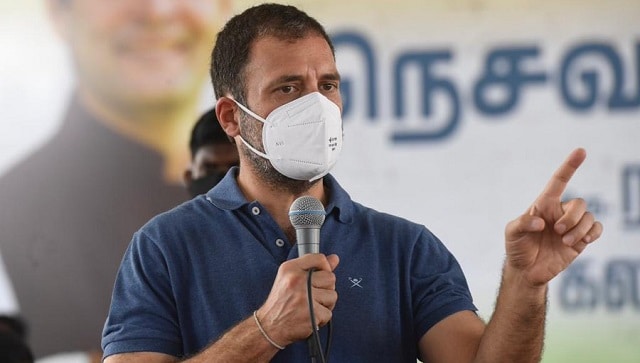 Politics
Addressing meetings in Tamil Nadu's Tirupur and Erode, Rahul also accused the BJP of trying to impose one culture and one language on people and relegate Tamil to a 'second class place'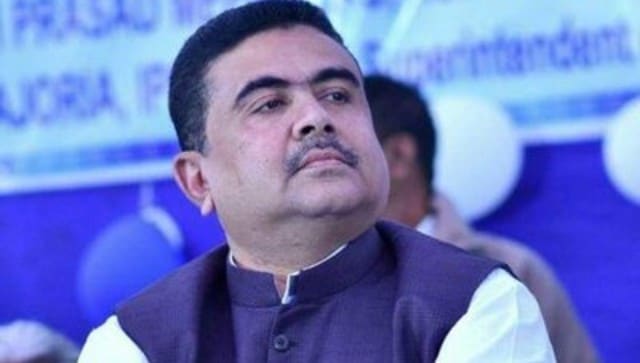 Politics
The West Bengal chief minister on Monday said she will contest polls from both Bhawanipore and Nandigram, if possible. Adhikari held the Nandigram seat before he switched from TMC to BJP