How pathetic that he killed himself: Kiss frontman Gene Simmons on Prince death
Kiss frontman Gene Simmons thinks late pop icon Prince's death was 'pathetic' because he killed himself through substance abuse
Los Angeles: Kiss frontman Gene Simmons thinks late pop icon Prince's death was "pathetic" because he killed himself through substance abuse.
The Kiss singer-and-bassist was shattered to learn of the "tragic" passing of the late David Bowie in January at the age of 69 because he was taken by cancer.
However, Simmons has no sympathy for anyone who dies from a drug overdose because it was their "choice", reports femalefirst.co.uk.
It has been speculated that Purple Rain hitmaker Prince passed away last month at the age of just 57 due to long-term abuse of the painkiller Percocet.
"Bowie was the most tragic of all because it was real sickness. All the other ones were a choice," Simmons told Newsweek Europe.
Asked if he thought Prince's death was tragic, he said: "His drugs killed him. What do you think, he died from a cold?"
"I think Prince was heads, hands and feet above all the rest of them. I thought he left (Michael) Jackson in the dust. Prince was way beyond that. But how pathetic that he killed himself. Don't kid yourself, that's what he did. Slowly, I'll grant you ... but that's what drugs and alcohol is: a slow death," he added.
Entertainment
The six-part docuseries is as much for musicians as it is for music lovers. Without taking any strong sides, it explores the symbiotic relationship between a raw creative process and the digital prism through which it emerges.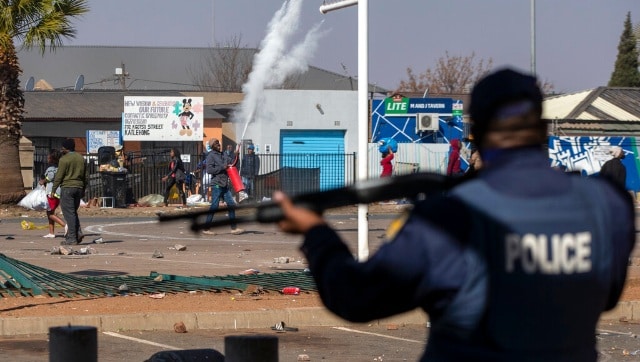 World
The tensions have been particularly high in the sprawling Indian township of Phoenix, north of Durban, and residents of three surrounding Black areas following the deaths of 22 people in Phoenix during the riots and looting last week by vigilante groups
Entertainment
Welcome 2 America arrives on 30 July as the Prince estate continues to open up Prince's vault of unreleased music since his death in 2016.