How Netflix is changing the way we create and consume entertainment in India
Of all the things in the world — app, search engines, software, hardware, other human beings, my browser history — nothing knows more about me than an app that I have running on almost every conceivable device at home: Netflix.
Off the top of my head I can count at least a dozen devices that run Netflix… just in my living room. If they ever come up with a refrigerator that can run Netflix I will almost definitely buy it. And then sit in front of it. And look for something new and interesting to watch. And watch Friends anyway.
These days one of the first things we pack when we leave on family trips is a battered old Chromecast device, so that we can stream Netflix in hotel rooms, instead of 'partaking of the many luxurious on-site leisure amenities' like we that we would.
So much so that somewhere on a server deep inside Netflix HQ is the most complete profile of this writer that any algorithm has compiled so far. Netflix knows that I will watch Friends and Brooklyn 99 over and over and over again. It also knows I will add every Ken Burns series to my watchlist. But never actually find the time to watch any of it. Instead, I will watch Friends.
Netflix knows that I love Fawlty Towers but will fast forward through every scene involving physical violence. Combine this with the sheer volumes of unicorn-related content in my watched history, and Netflix probably knows that I have a five-year old at home.
But a remarkable ability to curate and catalogue content is just part of why Netflix is great at what they do. Content is good but, I recently found out, process is sacred.
**
There was an unmistakable tone of surprise in actor Kubra Sait's voice. She was recalling something that happened when shooting wrapped up at the end of Sacred Games, Netflix India's highest profile production so far. There was a post-wrap party, Sait told me over the phone, where she met the team from Netflix India for the first time.
"Can you believe it?" she said. "That is the first time I had met anybody from the corporate side of the project."
Not till that moment had Sait spoken to anyone who actually worked for Netflix India. Instead, she said, the company allowed the directors, actors and other crew members to get on with the business of making a show. This, Sait pointed out, was in marked contrast to her experience with several home-grown production companies.
"Most of the Indian production houses are super old-fashioned," a senior executive at a Mumbai-based production house told me on condition of anonymity. "Traditionally you would have two or three guys from the producer's office hanging around, keeping an eye on expenses and generally trying to micro-manage things."
Giving their Indian content creators a freer rein than many of these creators have ever experienced is just one of many ways in which houses such as Netflix and Amazon Prime appear to be shaking up the video business in India.
And it is a business that is scheduled to boom with an astounding explosion of supply in the the next two to three years. According to the senior executive who spoke anonymously,  by 2020 India could see at least 20 streaming video providers launching 20 original shows each. These shows will no doubt span a variety of genres and target audiences. (And this is even before production houses begin to target niches. While these 400 shows will span genres and target audiences, current expectations are that the vast majority of these shows will be fiction-shows targeted at a handful of language-speakers in largely urban markets.)
Four hundred shows. Targeted at the Indian market. The possibilities are simultaneously thrilling and appalling. Will we get an explosion of originality and variety? Or some hideous Frankenstein's monster of reality, melodrama and emotional manipulation?
No doubt there is a large current and potential market in India. Regardless of this potential, this incumbent avalanche of content means that even seasoned streaming video brands such as Netflix have to approach the market with a certain nous.
Ajay Nair of OML Entertainment, who develops content for both Netflix and Amazon, broadly sees two ways in which Netflix is coming to terms with the Indian market.
The first, he says, is by getting their Indian teams in order. There is greater attention to detail and local knowledge, Nair says, going into the shows and ideas that are getting commissioned. "Gone are the days when someone with a reputation in the Mumbai entertainment business could get a contract on the basis of a story idea and one paragraph of story summary," Nair said.
These days Netflix, Amazon and the others generally expect comprehensive proposals in India crafted with as much detail as the ones they commission in the US and elsewhere. And driving this change in expectations, Nair said, was the fact that companies like Netflix had hired people with experience and pedigree.
The second way in which Netflix is coming to terms with the Indian market is through process: Netflix, and they are not unique in this, is trying to bring in proven project management processes to the way they make and tell stories in India. And these processes involves everything from writer-management and planning, to analytics and data science.
Over an early morning phone call from her office Simran Sethi, Creative Director at Netflix India, shared some of these 'insights' with Firstpost. For instance, Sethi said, Netflix has come to realise that, for now, India is a nation of 'commute streamers'. "Netflix members in India binge while on the road," Sethi said. "Something like 82% are more likely to stream at around 9 AM in the morning, and then again at night." Meanwhile the company carefully and continuously tracks viewer feedback online and on social media.
But there are more general insights as well, Sethi said. Indian viewers are both discerning and passionate Sethi said. They will choose carefully, but once they do, they are committed to a story or a creator. Overlay this 'buyer behaviour', so to speak, on the fact that the consumer base for streaming video in India is exploding, and Netflix's current strategy for India makes sense.
"We want to provide a wide array of choice, so that there is something for everyone no matter where they are watching, when they are watching, and on what device they ware watching." Sethi said. "So if you are at home on a Friday night and you are safe and you want to watch something scary… we have Ghoul. Or maybe when you're doing the laundry or cleaning your home you want to watch Most Amazing Homes or one of our home shows…"
Quality is important, Sethi says, but the trick in India for now, she seems to suggest, is to strike a balance. In other words, Netflix wants to build a catalogue that is broad enough in terms of choice without compromising on the quality that goes into building this breadth.
Then there is the question of actually making the damn shows themselves. Television, it is famously said, is a writer's medium. This is why perhaps it is not surprising how much Netflix focusses on the 'writing' stage of a typical show's lifecycle.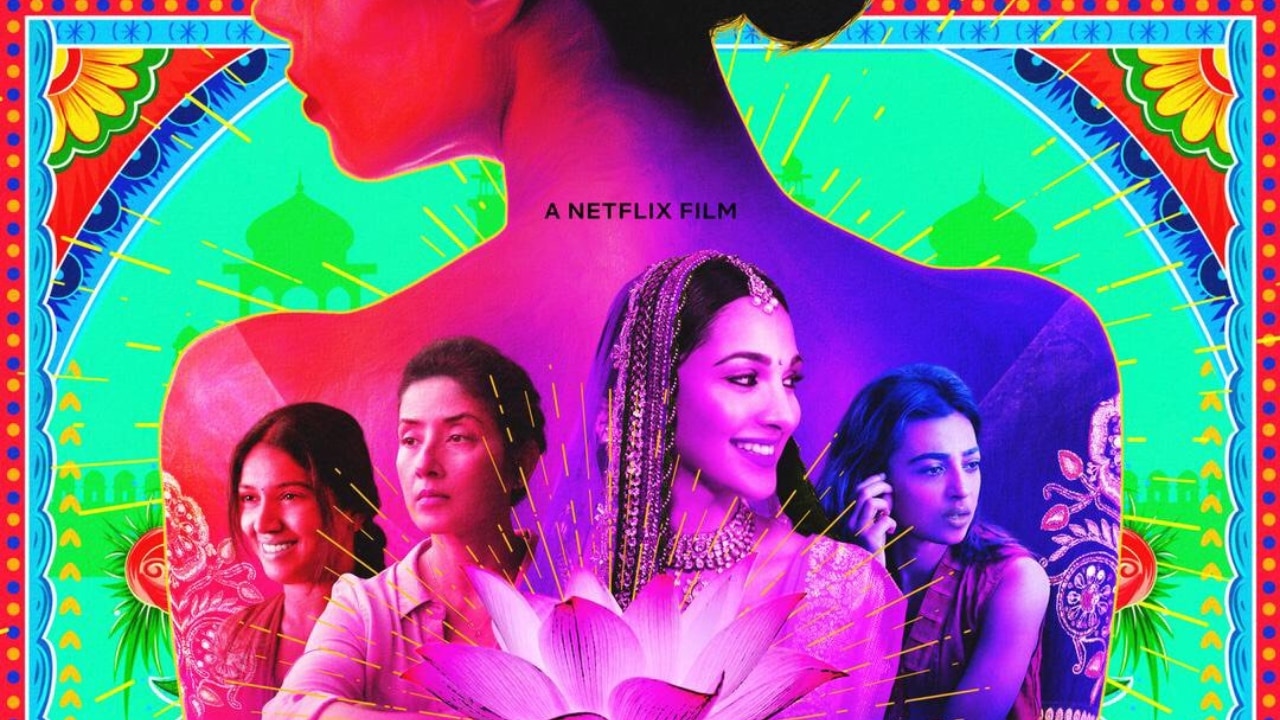 Varun Grover, one of the writers on the Sacred Games show, told Firstpost how Netflix brought in process into the writing room that were new to both Indian television and Indian film. (Though he was quick to point out that processes don't really exist for film anywhere—India or Hollywood.)
"They wanted us to follow a structure. There is a thing called a Bible, which is the first document they want us to submit," Grover recalled.
Ask anyone associated with a streaming video project about the term 'Bible' and a cold chill will often blow across the room. The Bible is a summary of the season arcs, with episode breakdowns, story summaries, character profiles and so on.  And while rarely longer than, say 30 or 40 pages in length, Bible's can often be worked and reworked over several months before writers actual write a single scene of a single episode of a Netflix or Amazon Prime show.
"They were forcing us to write a Bible for Sacred Games," Grover recalled. And the writers weren't thrilled about it. "Why were we doing this when we could just immediately start writing the episodes, we thought." It was quite frustrating, Grover admitted.
"But then slowly we started appreciating the process. We realized that these six things about the story were fixed, these others things were flexible. And now we can play around with ideas. It gave us a sense of safety. We knew what we could do, and we could not."
It took three very frustrating months to get there, Grover recalled, but once they did, things started moving faster and better.
The second aspect of the Netflix process that was new to Grover was feedback. "Normally in India whatever script you write, 100 or 200 pages, you got the same kind of feedback," Grover said— Mazaa Aaya or Mazaa Nahi Aaya. Which is about as useful as one of those judges on a Netflix cooking show intensely chewing something and saying "Interesting…"
But with Netflix, he said, the feedback they got was very specific. "Even when it came to very minor characters they had very specific things to say about them, and questions and clarifications."
And the writers didn't exactly embrace this feedback with open arms. "We were like, why are you telling us all this, we know what we are doing. But then slowly we realised that the feedback was helping us," Grover said. Eventually there was tremendous mutual respect, Grover recalled, and the writers began to appreciate Netflix's process, feedback and interventions.
There was more appreciation to go around. Kubra Sait was somewhat taken aback at how well she was treated during the shooting process. "It was great to be treated like an artist, and work in a professional environment," Kubra recalled. While there are several very professional Indian outfits as well, Sait said, it was a far cry from some of her least memorable shooting experiences. Which involved things like sleeping on a couple of folding chairs pushed together. Or changing costumes under a tree, behind a screen of towels hanging from a line.
Which brings us to an important question: will the unstoppable new force move the immovable old object? How will Netflix change the way content is made in India?
Kubra Sait is optimistic. Surely the sheer volumes of content being produced right now will improve processes overall. Varun Grover is more cautious in his appraisal. The Netflix experience will tweak the way he works himself, and the way he approaches his projects. But will it change the Indian content landscape completely? He is doubtful.
I put the question to Simran Sethi: Will Netflix change Bollywood? Or will Bollywood eventually prevail and change Netflix?
"That question," she said, "is TBD".
To Be Decided.
Which reminds me of that episode in which Rachel can't decide what to wear...
Updated Date: Jan 01, 2019 14:08:37 IST
Your guide to the latest election news, analysis, commentary, live updates and schedule for Lok Sabha Elections 2019 on firstpost.com/elections. Follow us on Twitter and Instagram or like our Facebook page for updates from all 543 constituencies for the upcoming general elections.