How Katrina Kaif, Alia Bhatt, Parineeti Chopra are busting myths about actresses in Bollywood
They seem to be having tonnes of fun on The Dream Tour.
Only something like the Dream Tour, could bring stars like Katrina Kaif, Parineeti Chopra, Alia Bhatt, Sidharth Malhota, Varun Dhawan and Aditya Roy Kapur together under one roof for close to a month. The Dream Team is going to be touring five cities, and Karan Johar is travelling with them.
While social media is abuzz with rehersal videos, group selfies and performance snippets, we also noticed something through all these updates.
With no report about any sort of cat fights, or brawls in sight, the six stars are also busting some myths about stardom and the glamour industry.
It's not all rivalry and one-up-man-ship, as tabloid buzz would have you believe.
And at the forefront of this realisation is the three women on the team: Katrina Kaif, Alia Bhatt and Parineeti Chopra. Let's put things into perspective. If rumours are anything to go by, Alia and Parineeti are rival-peers, vying for the same spot and accolades, and there's bad blood between Katrina and Alia, as the former stars with the latter's rumoured boyfriend in Baar Baar Dekho. Phew. It's hard to keep up with tabloid drama. However, nothing of the sort seems to be evident in any glimpses of the tour. If anything, they seem to be having tonnes of fun. They work out together, sleep together, take midnight videos together and even have the same hair.
One can always argue that this showbiz and what you see is not what is always real, but who wants that kind of negativity?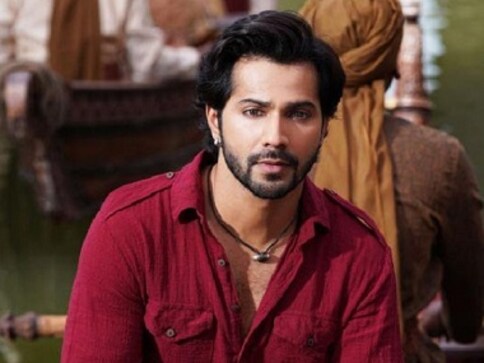 Entertainment
Actor Varun Dhawan on returning to theatres after two years with Jug Jugg Jeeyo says that he wants to see a packed auditorium with people enjoying the film.
Entertainment
No matter how progressive and well-informed Twitter may claim to be, it harshly judged Alia-Ranbir for not conforming to the regressive norm of announcing a pregnancy after the customary nine month waiting period.
Entertainment
Alia Bhatt took to Instagram to deny all the rumours about her pregnancy affecting her work commitments. The actress had announced her pregnancy in an Instagram post yesterday, which received a lot of love and blessings from everyone.