Hotel Transylvania 3 trailer: The Prince of Darkness sets off on a cruise that quickly turns into a hilarious nightmare
In the trailer for Hotel Transylvania 3, the Prince of Darkness is lonely, and not even his AI personal assistant can help.
In the latest installment of Hotel Transylvania, the Prince of Darkness is lonely. He seeks help from his phone's personal assistant, but to no avail. We even see Count Dracula swipe people left on a dating application because they have "too many eyes" or he is "not into tentacles".
His daughter, Mavis, who notices her father's more than usual gloominess, suggests a perfect plan: he needs a vacation.
They end up on a cruise, but the Prince of Darkness is not thrilled. He loathes the ship and everyone on it even though Mavis tries her best to relax him. Count Dracula, who is now 545-years-old, doesn't believe he'll find love on that cruise, but all of that changes once he runs into Erika Van Helsing, the ship's captain and cruise director.
But there is more to Erika than meets the eye.
Hotel Transylvania 3: Summer Vacation, the third movie in the Hotel Transylvania franchise, is back with its first trailer. The movie, produced and distributed by Sony Pictures Animation, will star an ensemble cast of Adam Sandler, Andy Samberg, Selena Gomez, Steve Buscemi, David Spade, Kevin James, Fran Drescher, Keegan-Michael Key, Molly Shannon and Mel Brooks. Jim Gaffigan, who plays Erica's great-grandfather Abraham Van Helsing, will also be seen in the third installment of Hotel Transylvania.
Following up on the 2012 original and 2015 sequel, Hotel Transylvania 3: Summer Vacation again is directed by Genndy Tartakovsky, who helmed the first two. He also co-wrote the new pic with Michael McCullers. Michelle Murdocca also is back for a third go-round as producer.
Genndy Tartakovsky, who directed both the 2012 original and 2015 sequel, has directed Hotel Transylvania 3: Summer Vacation too. The movie is slated to release on 13 July. You can watch the trailer below.
Entertainment
Now after the show host Piers Morgan quizzed Peterson about his views on the statement and said that if it is right to describe him as a hero to men who are "despicable in many ways, the author responded, "Sure, why not."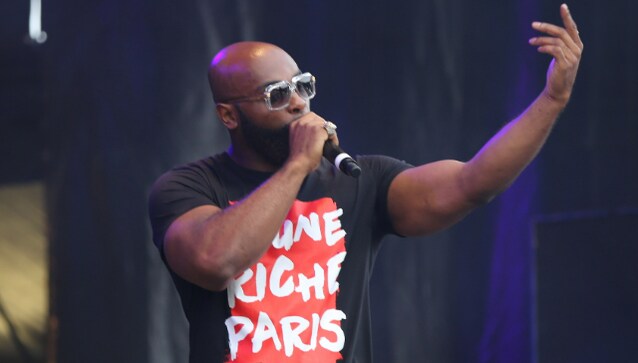 Entertainment
The rapper's ex filed a criminal complaint against him in July, prompting Kaaris to lodge his own complaint for a false report.
Entertainment
Arnold Schwarzenegger stood alongside Simon Bergson, the foundation's chairman, who was born after the war to Auschwitz survivors, and mentioned his own family history.