Hotel Mumbai review round-up: A 'harrowing' recreation of 26/11 terror attacks told in 'nail-biting detail'
Hotel Mumbai, about the 2008 Mumbai terror attacks, received a standing ovation at its world premiere at TIFF 2018
Hotel Mumbai, about the 2008 Mumbai terror attacks, received a standing ovation at its world premiere at the Toronto Film Festival, and the cast and filmmakers said they believe that's because of the human portrayal not only of the victims but also the perpetrators.
The film, starring Dev Patel, Armie Hammer and Jason Isaacs, recounts the attack on Mumbai's luxury Taj Mahal hotel, where dozens of guests and hotel workers were killed during a three-day siege carried out by Pakistan-based Islamist militants.
Most of the film is told from the point of view of those trapped in the hotel, and also from that of the gunmen. The siege at the Taj Mahal Hotel was one of a coordinated series of attacks across Mumbai in which more than 160 people were killed and hundreds wounded.
The Hollywood Reporter praised the film's "nail-biting detail and ... an impressive you-are-there quality," before adding, "Maras deserves credit for recreating the attacks so faithfully, and, one can say, so vehemently, and there are definitely a few unpleasantly intense moments in his movie."
The Wrap said it "delivers a show-stopping account" as "relentless, unspeakable terror upends luxury palace."
Collider called it "a harrowing recreation of the 2008 terror attacks," adding, "Maras' direction and the cinematography from newcomer Nick Remy Matthews are largely impressive, as is the choreography, which is designed to create the maximum amount of suspense."
IndieWire said, "Dev Patel and Armie Hammer star in a lucid, humane, and almost unwatchably harrowing drama about the 2008 Mumbai terror attacks."
Variety's Peter Debruge was, however, not as satisfied, noting: "Stunningly framed and photographed, then later desaturated to give things the cool, neutral feel Maras wanted, DP Nick Remy Matthews' outstanding footage sometimes clashes with the melodrama it contains. Or perhaps it's the weirdly uneven performances, delivered in a nine languages, that don't fit the film's visual striking aesthetic."
(With inputs from Reuters)
Entertainment
With the performances of Bad Bunny and Brandi Carlile, the show took a grand start and as we expect many stalwarts to perform at the most significant musical event, let's check who bags the prominent trophies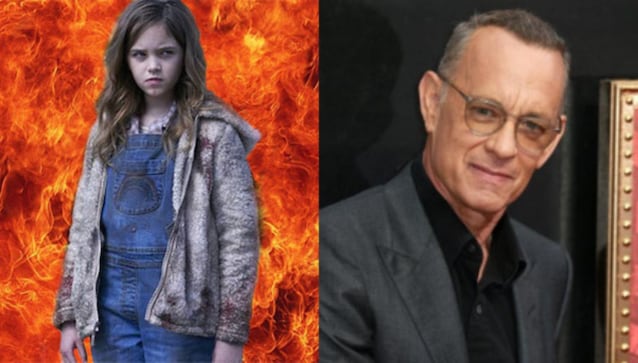 Entertainment
Slamming the film Blonde, the Marilyn Monroe biopic which is flawed but fascinating, with multiple nominations makes no sense.
Entertainment
While Megan definitely is a humorous horror venture, to call it a horror-comedy would be impolite.