Hotel Mumbai review round-up: A 'harrowing' recreation of 26/11 terror attacks told in 'nail-biting detail'
Hotel Mumbai, about the 2008 Mumbai terror attacks, received a standing ovation at its world premiere at TIFF 2018
Hotel Mumbai, about the 2008 Mumbai terror attacks, received a standing ovation at its world premiere at the Toronto Film Festival, and the cast and filmmakers said they believe that's because of the human portrayal not only of the victims but also the perpetrators.
The film, starring Dev Patel, Armie Hammer and Jason Isaacs, recounts the attack on Mumbai's luxury Taj Mahal hotel, where dozens of guests and hotel workers were killed during a three-day siege carried out by Pakistan-based Islamist militants.
Most of the film is told from the point of view of those trapped in the hotel, and also from that of the gunmen. The siege at the Taj Mahal Hotel was one of a coordinated series of attacks across Mumbai in which more than 160 people were killed and hundreds wounded.
The Hollywood Reporter praised the film's "nail-biting detail and ... an impressive you-are-there quality," before adding, "Maras deserves credit for recreating the attacks so faithfully, and, one can say, so vehemently, and there are definitely a few unpleasantly intense moments in his movie."
The Wrap said it "delivers a show-stopping account" as "relentless, unspeakable terror upends luxury palace."
Collider called it "a harrowing recreation of the 2008 terror attacks," adding, "Maras' direction and the cinematography from newcomer Nick Remy Matthews are largely impressive, as is the choreography, which is designed to create the maximum amount of suspense."
IndieWire said, "Dev Patel and Armie Hammer star in a lucid, humane, and almost unwatchably harrowing drama about the 2008 Mumbai terror attacks."
Variety's Peter Debruge was, however, not as satisfied, noting: "Stunningly framed and photographed, then later desaturated to give things the cool, neutral feel Maras wanted, DP Nick Remy Matthews' outstanding footage sometimes clashes with the melodrama it contains. Or perhaps it's the weirdly uneven performances, delivered in a nine languages, that don't fit the film's visual striking aesthetic."
(With inputs from Reuters)
Find latest and upcoming tech gadgets online on Tech2 Gadgets. Get technology news, gadgets reviews & ratings. Popular gadgets including laptop, tablet and mobile specifications, features, prices, comparison.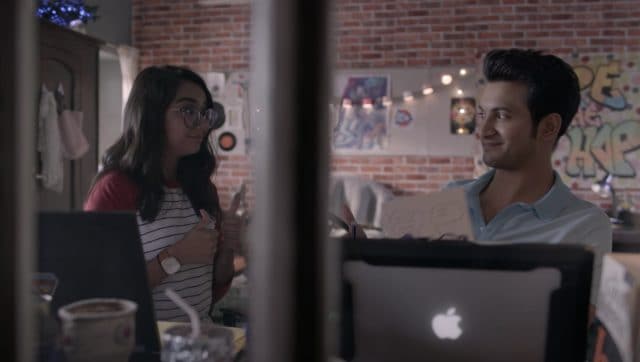 Entertainment
Mismatched effectively commits the ultimate screenwriting sin: it tells an awful lot, but never really shows. Every moment and feeling is spoon-fed to the point of exhaustion.
Entertainment
Perhaps Mum Bhai would have been more involving if the suspense had been sustained, the screenplay not dipped in and out of past and present, and the writing committed itself to a modicum of heart.
Entertainment
While Inside Pixar give us a glimpse of the process, it never quite becomes the definitive documentary on a company that has truly made some clutter-breaking animation films in the last 25 years.