Honey album review: Swedish singer Robyn is back with ecstatic escapism and moving lyrics
The lyrics of Robyn's new album Honey oscillate between playful and heart-breaking, and the music spans genres — house, samba and more
As musicians' careers get longer, the most common complaint against them is that there's no growth. For a band like the xx, it's a double-edged sword — their minimalist, sultry debut led to a slew of imitators, but most people seemed to want more. On last year's I See You, the band changed up their sound while still retaining their essence for a masterful album that brings together their signature sound with sampled snippets and more of Jamie xx's dance-ready beats.
Robyn, the Swedish singer, just released Honey, her first album in eight years. The long hiatus had fans waiting to hear the first single, and when it was released, 'Missing U' did not disappoint. It also happens to be the first song on an album sequenced in the order in which the songs were finished. With its twinkling synths, the opening is vintage Robyn, but it's the lyrics — full of emotion — that tell you that she's definitely back. "There's this empty space you left behind/All the love you gave it still defines me," she sings and it immediately gets to the heart of a Robyn song: Escapist music that isn't weighed down so much as somehow made transcendental with its tales of heartbreak and loss.
On 2010's Body Talk (which was first released as a trio of EPs) Robyn's two biggest hits were 'Dancing on my Own' and 'Call Your Girlfriend'. While the first was about the club and how it is a venue for escapism, the latter pushes an apparent boyfriend to break up after, "you've just met somebody new," — Robyn — and how that should be enough to break up with a significant other.
This new release too focuses on the moment, and the feeling it conjures, as all the best Robyn songs do. Give each of the nine tracks a listen, and it's the kind of ecstatic escapism that these times call for. The music is upbeat, and easy to get lost in, whether for a song or the duration of the album. What's special about Honey though is the new album is being released after the death of her friend and long producer and friend Christian Falk, and her break-up and subsequent getting back together with her boyfriend.
However listening to the music, you'd expect that Robyn, who's always marched to the beat of her own drum, has been hitting the club every weekend for the last eight years. It's only when you dig a little deeper, and listen to the lyrics as well as the music that her signature — upbeat music about downbeat moments — comes through.
Taken as a whole, Honey seems to perfect a formula, if anyone can actually mine loss and life to create a song by numbers approach to music. It's personal, as all of Robyn's music is, but it still manages to make you want move. This dichotomy is at the heart of her oeuvre, but on this album the music spans genres — there's house, samba and more — while the lyrics oscillate between playful and heart-breaking.
The title track 'Honey' has inspired its own mythology after first appearing in a different form on the last episode of Girls, the unvarnished show about four twenty-somethings navigating life in New York. Since then, the song has changed, to sound more expansive and less personal, to become the kind of earworm that seduces the listener. It's charged (with a rhythmic beat that when listened to loud enough, seems designed to crack open even the hardest of hearts), but not erotic expressing desire and longing — much like the show it once appeared on.
Of course, this wasn't the first time that a Robyn song appeared on Girls, with the first memorable appearance in season one, when an episode closes with the lead character dancing along in her bedroom to the previous album's 'Dancing On My Own'. Unvarnished and briefly unaware of the world around her, it's an apt image to capture the feeling that Robyn creates — one of a private dance party whether in the club or at home.
In this case, the Swedish singer giving her listeners exactly what they ask for while serving as a personal evolution. No mean feat for a musician who's been making music for over 20 years.
also read
Lifestyle
Shakuntala Bharvani used the lockdown to re-ignite a much deeper connect — that with her lost homeland, which has resulted in a book marked by nostalgia and occasional touches of humour.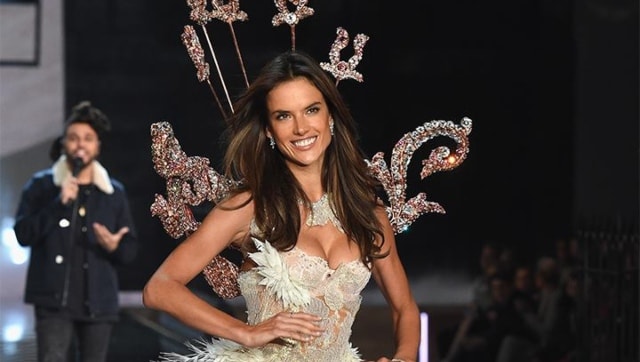 Arts & Culture
The success of Victoria's Secret was also the product of a host of cultural phenomena, as fashion, entertainment, branding, sex and kitsch all began to merge at the turn of the millennium.
World
Young children can build little arks that they can float on a "deluge simulator" or help rescue 150 animals, created by over a dozen artists.