Homeland, Silicon Valley, The Americans — and the looming Russian presence on television in 2018
Russia is liberal television's newest political enemy and their latest non-Trump punchline Homeland | The Americans | Silicon Valley
What's common between the TV shows Silicon Valley, Homeland, and The Americans?
Besides the fact that all three are incredibly good and totally binge-worthy, and that the latter two have a ton of espionage and counter-terrorism, you'd be forgiven for believing there weren't too many similarities between a sitcom about a tech startup set in the silicon valley, a show that revolves around a bipolar ex-CIA agent who's off fighting terrorists, and a drama set in the 1980s at the height of the Cold War between the US and the then-Soviet Union.
Homeland began in 2011 as an astute political thriller deep-diving into the war on terror and its aftereffects on people on both sides of it, and then traveled around the world (Afghanistan, Germany etc) looking at what is termed as "Islamist terrorism" from all angles. Now in its seventh season, the show has settled down on home turf to deal with terrorism of a whole new (and yet, somehow familiar) kind, and one that is all too real in 2018: Russian meddling into, well, literally everything!
And Silicon Valley — that bastion of nerd culture — tapped into the ongoing embarrassment that Facebook continues to face by unexpectedly-and-yet-hilariously taking a jab at the social media behemoth and the role it played in the Russian interference during the 2016 US Presidential elections, and the role it continues to play with the onslaught of fake news, as well as the Cambridge Analytica scandal that broke out in the past month, by turning Facebook's logo into Cyrillic alphabet spelling out ГДÇЭБФФЖ (the fact that "the Cyrillic letters the Facebook logo gets replaced with are actually nonsense in Russian" made the burn even more hilarious).
And suddenly, after five seasons of being a "really good period spy drama", The Americans (which is a show literally about Russian spies called "illegals" leading normal lives in the US, their training, and the arguably ridiculous lengths to which both nations and their paranoia for each other extended to back in the '80s), is now more realistic and relevant than ever before. It's the kind of sh*t that's actually going down right now, let's call it "the Russian connection": biological and technological warfare is very real, Russia is apparently indulging in it unabashedly, and television shows are lapping it all up!
You might have chuckled as Mark Zuckerberg droned on with his bland testimony before Congress, about Facebook's role in the whole Cambridge Analytica fiasco (you know, for failing to protect users' data, letting foreign governments — ahem, Russia — sabotage US elections, and essentially turning his company into an all-knowing digital monopoly), and you may have laughed at memes about his robot-like behaviour and Data-like appearance. And while the incessant online ribbing of the US Congresspeople (for their supposedly pedantic but basic questions, because haha, they're all old and therefore don't "get" technology) was marginally cute, the joke's been on all of us for a while now. Just ask the late-night show hosts. "Misuse of user data", "Russian bots" or "Russian interference" have become well-worn terms on the late-show circuit for the past year and a half now.
Remember last year, when Stephen Colbert traveled to Russia as part of "Russia week" on The Late Show with Stephen Colbert, talking to Russians on the street about Trump, Putin, and the 2016 US Presidential elections?
Or when he actually rented (for a night) the presidential suite at the Moscow Ritz-Carlton, the site of that infamous incident from the Trump-Russia Dossier?
In the past one month, Last Week Tonight with John Oliver covered Vladimir Putin's shady-AF win in the Russian elections, as well as Russia's role in the straight-out-of-a-Robert-Ludlum-book 'The Case of the Poisoned Spy', and objectively addressed growing concerns about the scary role Russia seems to be playing in world politics.
Sidenote: with so much going on in the world, between China's autocratic rise and North Korea's god-alone-knows-what-Kim-Jong-is-thinking-about-next mess to the growing popularity of conservative extremist and nationalist governments all over the world, it's understandable if modern-day spy vs. spy (or counterintelligence operation vs. counterintelligence operation) doesn't seem to you like the most immediate threat to civilisation.
But the bottom line is that in 2018, Russia is liberal television's newest political enemy and their latest non-Trump punchline!
In real life, as Robert Mueller's investigation into the Trump campaign and any potential collusion with Russia races forward, new players have continued to emerge every week, keeping us all fairly intrigued. On TV though, the Russian influence has meant that the same actors are playing similar-ish roles, while trying their best to not get stereotyped. As a huge fan of both The Americans and Homeland, I found it more than a little jarring to see Russia-born actor Costa Ronin (who has played main cast member Oleg Igorevich Burov, a Science and Technology officer at the Soviet embassy in the US working closely with KGB agents, on The Americans for five seasons) suddenly pop up on Homeland this season (as Lieutenant Colonel Yevgeny Gromov, a Russian GRU Senior Operations Officer, wreaking well-orchestrated havoc on the US government and sending the fictional President into fearful bouts of paranoia).
Don't get me wrong, Ronin is a good actor, and his tall, dark, and Russian presence on screen is not wholly unwelcome, which is why I plough through my disconcerted-ness each week quietly, as I watch the same actor play broadstrokes-identical characters on these two fantastic shows that bring to life Russia's manipulation of American politics and society, and also America's not-completely-benign role in the game of espionage, so darn effectively.
Arielle Bernstein wrote in The Guardian, "When The Americans first aired in 2013, the '80s world of politics was meant to capture a particular historical time period that seemed safely far away. Today, Russian-US relations are again dominating the media, and the rallying cry to make America great illustrates how many in the US are also yearning for a return to an indeterminate past. Despite the giant clunky computers and big hair, in its final season, The Americans' close look at cold war politics seems current…"
It's honestly ironic, and quite nerve-wracking, to think that The Americans — a show whose premise many early detractors were unsure would resonate with audiences — has unwittingly and unexpectedly become so hugely relevant this year. And it's also ironic that Homeland — a show whose first few seasons concentrated on, in various forms, Islamic terrorism and jehadists — identified Russian geopolitical interference in American matters as a bigger threat to the US than anything caused by Islamic or even American homegrown extremists.
It's kind of weird to think about Russia (or Russia-sponsored acts) as prime antagonists on the television shows that we love. Unlike the Middle East (especially war-ravaged Afghanistan or Iraq) which was, in the past, so often shown as the breeding grounds for terrorism on shows like Homeland, Russia brings to mind the majesty of the Siberian tiger or the historic beauty of the Red Square; growing up reading books by Fyodor Dostoevsky and Leo Tolstoy meant you imagined snowy Russian winters spent drinking vodka and eating borscht and hoping to travel aboard the Trans-Siberian Railway someday. Despite knowing the role that the country played during the Cold War and in popularising communism in many parts of the world, it's still difficult to reconcile the role Russia seems to be playing in the current political climate with the image it traditionally brings to mind. Maybe it's just a phase, and by this time next year, maybe television shows will have moved on to taking jabs at some other entity (since there isn't really any dearth of inefficient clowns on the world stage) and portraying some other country or organisation as the offending antagonist. Maybe the antagonist will be Facebook. Who really knows anymore?
World
The mayor of Kyiv said earlier that one person was killed in the capital, the city's first attack-related death of the year
India
In an advisory, the Ministry of Information and Broadcasting also said the public service broadcast content need not be of 30 minutes at a stretch and could be spread over smaller time slots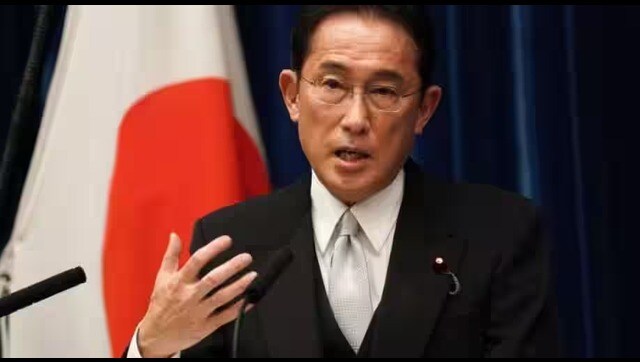 World
The new sanctions include freezing the assets of 36 individuals and 52 organizations linked to Russia