Hollywood supports Women's March: Here's what Scarlett Johansson, Emma Watson had to say
It started with Meryl Streep's stirring speech at the Golden Globes 2017.
At the Women's March, however, Hollywood celebrities stepped out in support of the peaceful protests against US President Donald J Trump.
Scarlett Johansson, Ian McKellen, Emma Watson, Alec Baldwin, Katy Perry and Robert DeNiro were just a few of the celebrities to show up at the anti-Trump march.
Ugly Betty star America Ferrera delivered a particularly rousing speech, in which she drew upon her experiences as a "woman and an immigrant". Her most inspiring lines as evinced by the cheers from the crowd? "The President is not America. Congress is not America. WE are America, and we are here to stay." Watch her deliver the speech in this video tweeted out by CNN:
"The president is not America...we are America" — @AmericaFerrera speaks at the #WomensMarch https://t.co/zh5JJPQnu0 https://t.co/YCqCkzov4l

— CNN (@CNN) January 21, 2017
Scarlett Johansson also spoke about womanhood and choices, and how they may be imperiled under a Trump presidency. Here's a video recording of her speech, tweeted by Hollywood Reporter:
Scarlett Johansson speaks directly to Trump in personal #PlannedParenthood story at the #WomensMarch pic.twitter.com/8q0cfhguY3 — Hollywood Reporter (@THR) January 21, 2017
Emma Watson interacted with the women at the protests, and put up the videos on her Instagram feed. In one, she interviewed a pair of mother-daughter protesters, while in the other, she simply panned around to show all the signs and placards that had been used during the March:
Here is Emma at the March:
#WomensMarch pic.twitter.com/HkSrOqFTmk

— Emma Watson (@EmmaWatson) January 22, 2017
Madonna performed a version of 'Express Yourself' at the March — although she drew more attention for several comments she made regarding 'blowing up the White House'. She also shared an image of herself with Amy Schumer:
With My Girl Amy at the Women's March in D.C. We Go Hard or We Go Home. 💪🏻🏃‍♀️🏃‍♀️🏃‍♀️🏃‍♀️🏃‍♀️🏃‍♀️🏃‍♀️🏃‍♀️🏃‍♀️🏃‍♀️🏃‍♀️🏃‍♀️🏃‍♀️🇺🇸 pic.twitter.com/st68AeZ3HQ — Madonna (@Madonna) January 21, 2017
Katy Perry's tweets — regarding snoozing through Trump's inaugural speech, and waking up in time to make it to the Women's March — got a lot of attention. The pop star later wrote on Instagram: "Marching with so many sisters today but my heart is most proud to march with my blood sister, Angela, who has always been my guardian angel... I march today because I am not afraid anymore and I hope I can be an example of fearlessness and resilience. I will not let anyone suppress me, silence me or clip my wings...I am here today to break the cycle of suppression and inequality. I stand with you all."
Jessica Chastain wore her heart on her sleeve, and her message on her t-shirt as she headed off to the Women's March:
Here's Alicia keys at the rally:
Several other celebrities tweeted out their support of the movement:

John Legend even had a pithy response for some critics of his tweet —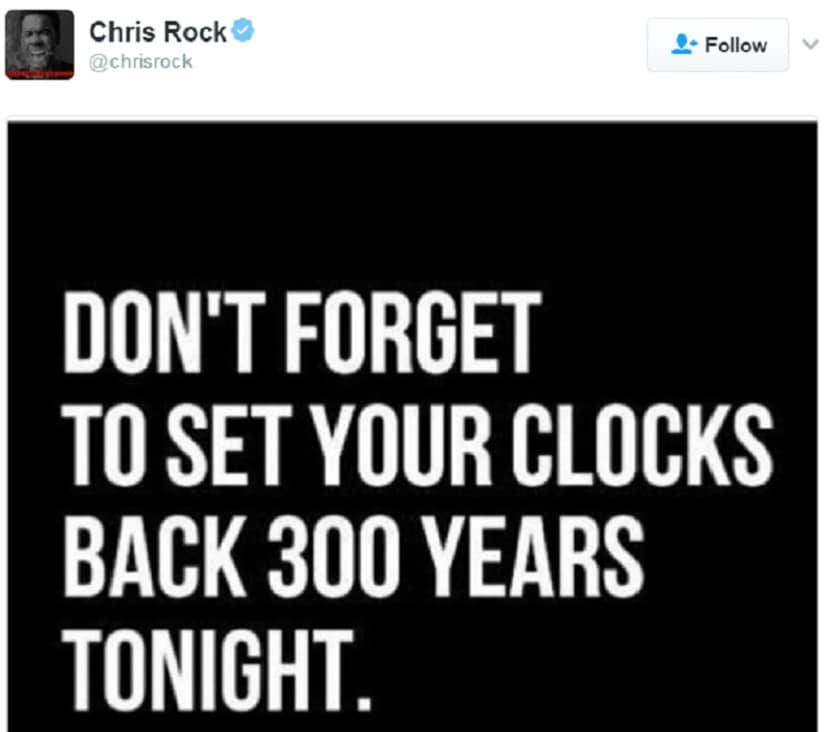 Screen legend Ian McKellen stepped out for the March, and shared a long note on his social media account: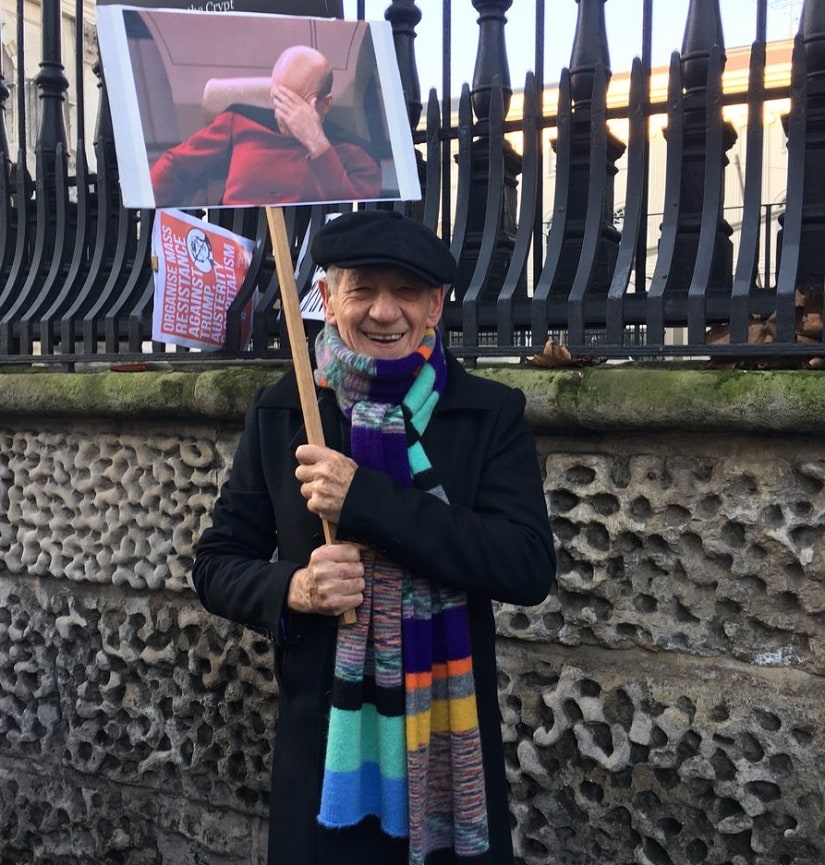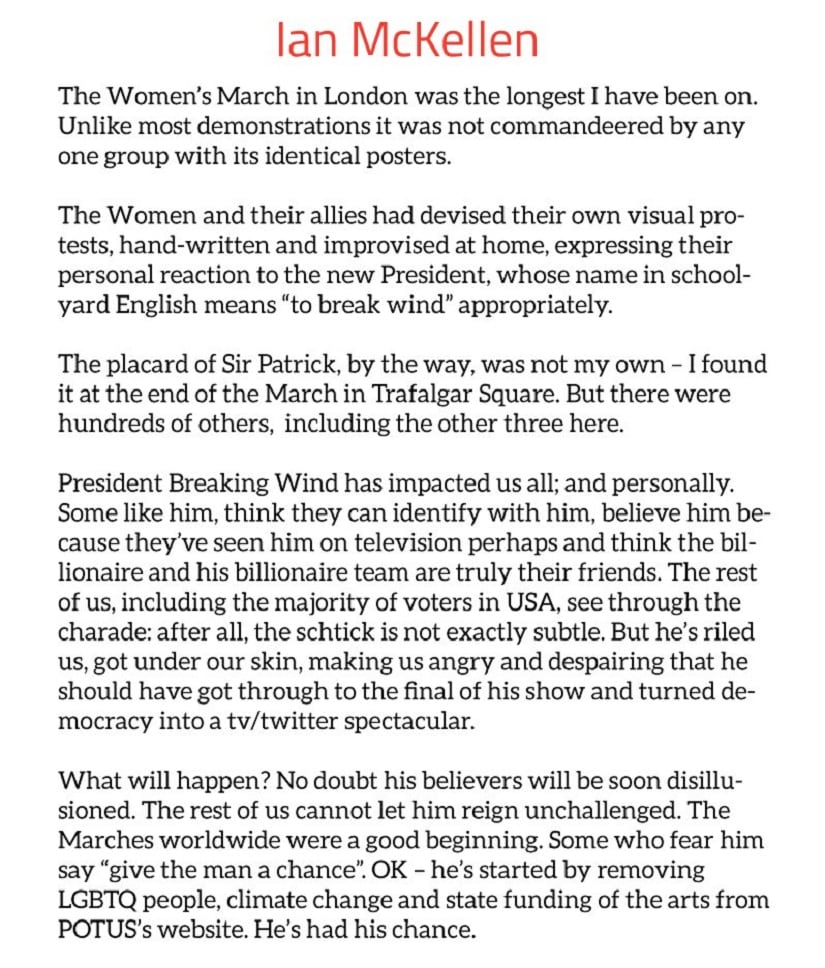 Meanwhile, at a rally, Alec Baldwin's Trump impersonation got a lot of guffaws.
Shia LaBeouf also shared details of his latest art project, an anti-Trump live stream that will run for four years, titled "HE WILL NOT DIVIDE US." Jaden Smith was among those who showed his support for the project.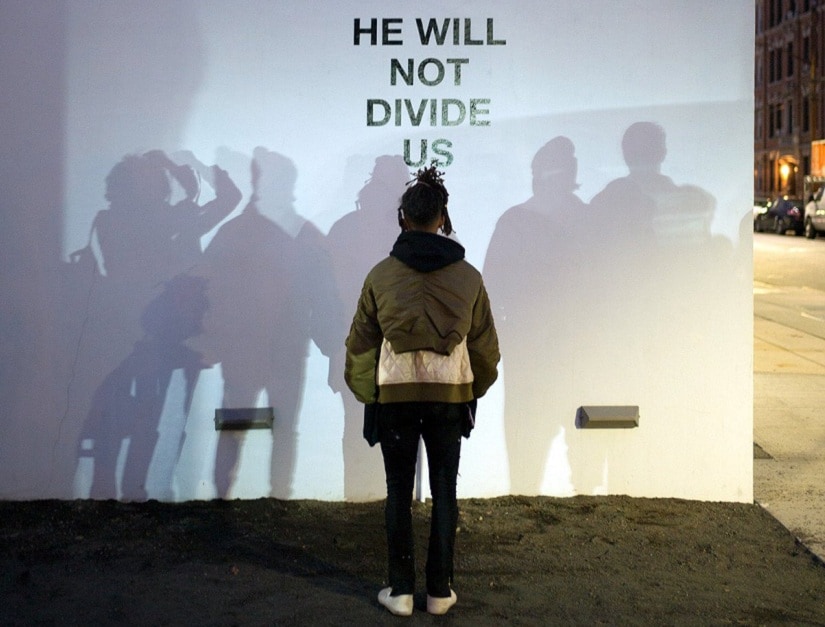 "Commencing at 9 am on 20 January 2017, the day of the inauguration of the 45th President of the United States, the public is invited to deliver the words 'HE WILL NOT DIVIDE US' into a camera mounted on a wall outside the Museum of the Moving Image, New York, repeating the phrase as many times, and for as long as they wish. Open to all, 24 hours a day, seven days a week, the participatory performance will be live-streamed continuously for four years, or the duration of the presidency. In this way, the mantra 'HE WILL NOT DIVIDE US' acts as a show of resistance or insistence, opposition or optimism, guided by the spirit of each individual participant and the community," Shia's curatorial note read. (See it here.)
Meanwhile, the man of the hour — Donald Trump himself — wavered between dismissing the protesters, asking where they were during the elections (to which Twitterati reminded him that he had in fact, lost the popular vote, by a grater margin than any other US President in history), crowing over the TV ratings for his inaugural speech (they are the fifth highest for such an event — Ronald Reagan's swearing in, Barack Obama's 2009 inauguration and Jimmy Carter's speech are among those that enjoyed higher ratings than Trump's), and upholding the right of the marchers to dissent.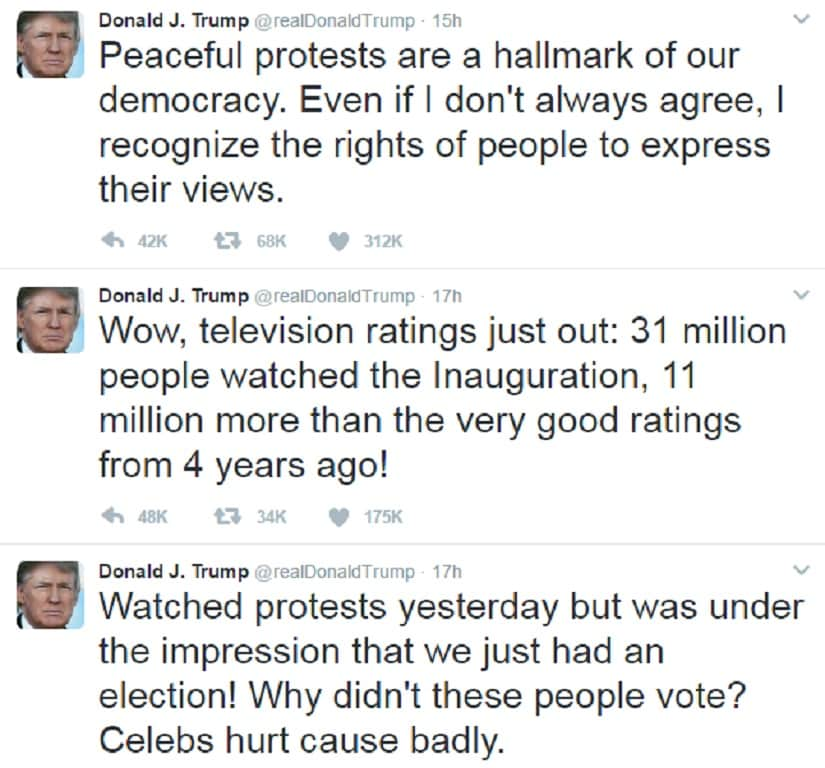 Updated Date: Jan 23, 2017 12:19:08 IST