Himachal HC stays proceedings against actor Jeetendra in 47-year-old sexual assault case
In a major relief to Jeetendra, who is accused of sexually harassing his cousin, the Himachal Pradesh HC stayed the state police investigation into the case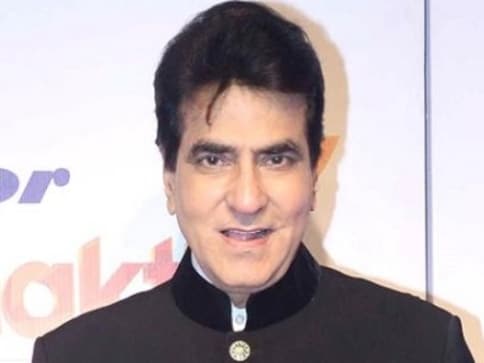 In a major relief to veteran Bollywood actor Jeetendra, who is accused of sexually harassing his cousin, the Himachal Pradesh High Court on 17 March stayed the state police investigation into the case.
Hearing the actor's petition, Justice Ajay Mohan Goel passed this order after an initial hearing.
Jeetendra sought quashing of the first information report (FIR) registered by the police on 15 February.
Jeetendra was accused of sexually harassing his cousin, who came forward last month to file a police complaint 47 years after the alleged incident. He has dubbed the charges as "baseless", and a "miserable effort by a jealous competitor to disrupt his business activities".
Jeetendra, whose real name is Ravi Kapoor, is the son of the victim's father's sister. The victim made the allegation in a police complaint filed with the state's Director General of Police.
Rubbishing the charges, Jeetendra's counsel Rizwan Siddiquee in a statement earlier said, "Foremost my client (Jeetendra) specifically and categorically denies any such incident." He claimed that such "baseless, ridiculous and fabricated claims" cannot be entertained by any court of law or the law enforcement agencies after a span of almost 50 years. "Such efforts are, therefore, in all fairness treated with the contempt it truly deserves," Siddique said.
As per the complaint, the incident took place in January 1971, when the victim was 18 and Jeetendra was 28. It happened when he "arranged" for the victim to join him from New Delhi in Shimla on the set of his movie without the complainant's "awareness".
The victim has claimed that on the night they reached Shimla, Jeetendra returned to the room in an inebriated state, joined the two separate beds and sexually assaulted her.
Jeetendra, now 75, is a well-known name in the Hindi film industry. He is also a film producer, and has daughter Ekta and son Tusshar with wife Shobhaa.
Entertainment
TusshKapoor shared the first look of his next production, where he's seen as a cop
Entertainment
A few years back, Ekta Kapoor's brother Tusshar also took the surrogacy route. He became a father to son Laksshya in 2016.
India
The Himachal Pradesh High Court on Wednesday gave the CBI two weeks to conclude the probe in the Kotkhai rape and murder case of a teenager, and the custodial death of an accused, while voicing concern over the slow pace of investigation.