Hichki director Siddharth P Malhotra on the struggle to get the film made, and how YRF, Rani Mukerji came on board
Hichki, that marks the Rani Mukerji's comeback after a hiatus of four years, has maintained a strong grip at the box office with Rani's act as Naina Mathur and her character's journey leading to good word-of-mouth promotion for the heart-warming film.
After knocking on the doors of several production houses with the script, Siddharth P Malhotra, the director of Rani Mukerji-starrer Hichki (released on 23rd March) was relieved when Yash Raj Films agreed to back the film which is currently enjoying a good run at the box office.
Read: Hichki movie review: Rani Mukerji's 'To Ma'am With Love' hits the mark, hiccups and all
Hichki, that marks the actor's comeback after a hiatus of four years, has maintained a strong grip with Rani's act as Naina Mathur and her character's journey leading to good word-of-mouth promotion for the heart-warming film. "It was very important for me and my career that the film worked," said Malhotra, who debuted with Dharma Productions', We Are Family (2010) – an official remake of Hollywood's Stepmom, with Kajol, Kareena Kapoor and Arjun Rampal. But the film failed to make an impact at the box office.
A successful television producer, Malhotra, who has produced about 40 daily shows, revealed that he struggled for over four years to find producers for Hichki as "everyone felt that the film lacked the commercial viability". "I wanted to tell this story but nobody was letting me do it. It has been over four years that I have been pitching this film but everyone rejected me. Failure and this rejection have kept me away from films. I was doing television till then but as a filmmaker, I wanted to tell only this story but people would discourage me saying, 'Who would watch the story of a teacher suffering from Tourette syndrome? Make a commercial film'. Then, somebody wanted a bigger star and someone would insist upon a smaller star. Permutations and combinations would not end and everyone wanted to alter the story-line. They were not ready to accept it the way I wanted to narrate," said the director.
After acquiring the rights of American motivational speaker, teacher, school administrator, and author (with severe Tourette syndrome) Brad Cohen's book, Front of the Class to make a Hindi motion picture, in 2013, Malhotra wrote the film along with Balak Palak writers, Ambar Hadap and Ganesh Pandit, "and since then we have been pitching the film to various production houses", he said.
So how did Yash Raj Films get convinced? "You need someone to get it. My wife suggested that I approach Yash Raj Films but I was not hopeful as so many had rejected my script. You can call it destiny. I got the chance to narrate the story to Aditya (Chopra), and I would always narrate the story with tics (caused due to a neurological condition). Right from the time this script was ready, every narration has been done with full tics. I had learnt it and I was doing it because this film was my life. When you have people pushing you against the wall then the only way forward is you try everything to succeed. I was struggling to get the film made and I was quite desperate," said Malhotra.
"Finally Aditya liked the script and he was ready to make the film the way it was. He had not seen my first film and since he was busy with Befikre, he asked Maneesh (Sharma, creative producer) to hear it and Maneesh suggested that we cast a female protagonist and that is how Rani came on board. But it was always supposed to be a male-centric film. That was Maneesh's masterstroke which worked out well for the film because had it been male, now if I think in the hindsight, I don't know who would have done it," he added.
"It has got a lot to do with timing. I don't know about rejections and Siddharth's journey before he met us but I firmly believe that any film that does happen in any capacity somewhere, it is a matter of right time, right place. Dum Laga Ke Haisha (2015, produced by Maneesh) was rejected for six years by every producer in town but it had its own destiny and same goes for Hichki," said Maneesh, who debuted as a writer-director with Ranveer Singh-Anushka Sharma's Band Baaja Baaraat (2010) and further helmed films like Ladies v/s Ricky Behl (2011), Shuddh Desi Romance (2013) and Shah Rukh Khan-starrer Fan (2016).
And after the first actress approached couldn't do the film, Maneesh came up with the idea of casting Rani. "Rani came on board later because one actress couldn't work out the dates. By getting Rani I got her undivided time, a brilliant actor and a friend for life. Like her character Naina Mathur, she will scold you down, guide you down that you are doing something stupid. Only true friends can do that," said Malhotra, furthering, "During the first narration, Rani laughed, cried and finally agreed to do the film which resonated with her because she is an instinctive and emotional person. Only if the film connects with her she will do it because her daughter, Adira is her top priority and she would never waste a moment if she doesn't like something. But she agreed on a condition that she will start shoot early in the morning, by 7 am and leave by 12-12.30 pm and we will have to manage in five hours."
Also read: With Hichki, I'd like to tell the world about the kind of brave films India is churning out, says Rani Mukerji
Talking about working with Rani, Malhotra said, "Rani and I were team players, we were not just actor and director. She was like my co-pilot and she has worked and walked me through along with the entire team. The challenges were many. Since a majority of Rani's scenes were with children, who had never faced the camera, shooting with all...15-16 of them in one frame was tough. Keeping the kids excited so early in the morning was a task. Also, making them look natural, that is, from where they belong, I had to keep in mind that their portrayal shouldn't look annoying. Then, I had to ensure that the chemistry between Rani and kids worked," said Malhotra, who had the complete narration along with the tics at the back of his head. "Rani is a sharp and intelligent actor, so she understood how and when the tics should happen. For instance, when her character was stressed, nervous, anxious, or was being judged, it would flare up. It was part of her characterisation," he added.
Also read: Rani Mukerji on the multiple hichkis she eventually overcame — from stammering, husky voice to flops, body shaming
Both, Malhotra and Maneesh, who didn't expect this kind of success, are obviously happy and upbeat. "Though we knew that the audience will embrace the film with open arms. This kind of success happens when the word of mouth is strong," concluded the director. "This gives us a lot of confidence to produce such universally appealing subjects that can touch the hearts of audiences worldwide. Also, this goes on to show that talent has no gender. It's everybody's contribution spearheaded by Rani's presence," added Maneesh, who believes that Baaghi 2's release on 30th March won't hamper Hichki.
"Baaghi 2 will definitely have an amazing opening. Tiger (Shroff) is a big star and the genre is very appealing. But it won't affect Hichki because the film has already found a good position and is well settled in its space. Secondly, Hichki is a family film with broader audience base. So, both the films can work parallelly."
Find latest and upcoming tech gadgets online on Tech2 Gadgets. Get technology news, gadgets reviews & ratings. Popular gadgets including laptop, tablet and mobile specifications, features, prices, comparison.
Entertainment
Director Rensil D'Silva has written Dial 100 along with Niranjan Iyengar.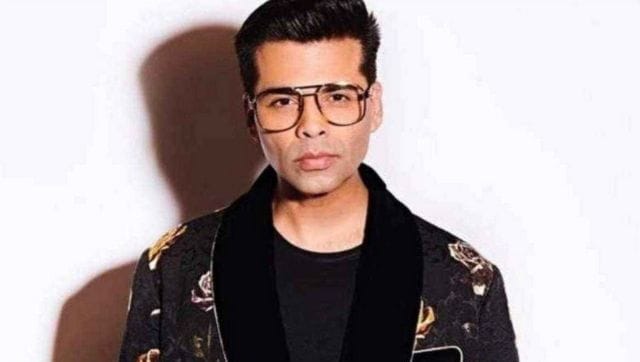 Entertainment
Karan Johar said he hoped the two filmmakers could "move away and onward from this"
Entertainment
The news of the film was announced by Mary Kom, who was the subject of Omung Kumar's 2014 biopic.