Here's why Srikkanth should win Jhalak Dikhla Jaa
Srikkanth shows off some mean moves on the dance floor that could give him an outside chance of winning the competition thanks to its entertainment value
Madhuri Dixit called it a "new style of dancing" and that it definitely was. Krishnamachari Srikkanth is known for many things related to cricket but with one dance he may also have left his mark in the world of dancing.
Featuring in an episode of 'Jhalak Dikhla Jaa', Srikkanth showed off dancing moves that left almost everyone on the show with a smile on their face. Dancing to 'Chammak Chalo' with his choreographer, the former India opening batsman jumped, pumped, and pranced... even after the song was over.
We have seen some of his mean moves while on the IPL sidelines while celebrating a victory but no one could have forseen this performance, except perhaps family and friends who may have seen him light up a dance floor in the past.
He even found an admirer in Congress leader Digvijaya Singh on Twitter:
https://twitter.com/digvijaya_28/status/343936762479009792
Facing off against more accomplished dancers, Srikkanth may stand little chance of surviving too many episodes on the show, but one things for certain, while's he's you can expect a lot more entertainment. Here's the epic performance in case you missed it:
Disclaimer: Jhalak Dikhla Jaa is run on the Colors television channel owned by Network 18 that also owns Firstpost
Find latest and upcoming tech gadgets online on Tech2 Gadgets. Get technology news, gadgets reviews & ratings. Popular gadgets including laptop, tablet and mobile specifications, features, prices, comparison.
News & Analysis
The twin executive orders that will take effect in 45 days, cited national security concerns.
World
US president Donald Trump on Thursday signed an executive order barring transactions with the Chinese parent company of social media platform TikTok after 45 days.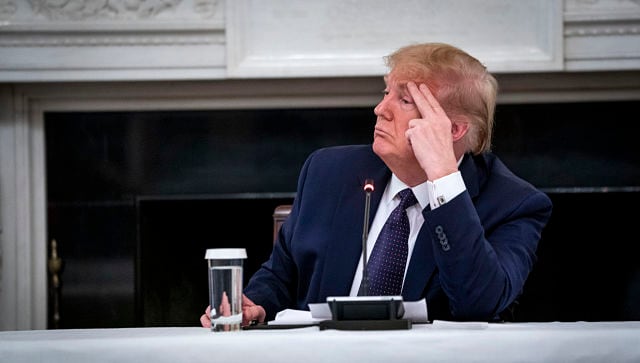 World
The president is promising to orchestrate the kind of pay-to-play bounty that the US prohibits companies from making to other governments