Here's why Arbaaz Khan starrer Nirdosh is a quintessential Bollywood thriller which cannot be missed
Nirdosh is an upcoming Bollywood film which is being called "India's first Suspect Thriller".
Nirdosh is an upcoming Bollywood film which is being called "India's first Suspect Thriller". It is produced and directed by Pradeep Rangwani and Subroto Paul and seems to have all the ingredients that a perfect Bollywood movie should have. The trailer for the film has generated a lot of interest, and here's why we think it should be on your weekend watch list.
Great cast
It has a strong, experienced and reputed star cast starring- Arbaaz khan, Manjari Fadnnis, Mukul Dev, Ashmit Patel and Maheck Chahal. All these are reputed actors who have put on power-packed performances and have the ability to pull out a rabbit from a hat if required.
Romance
In the trailer itself, the chemistry of real-life couple Ashmit Patel and Maheck Chahal raised eyebrows. Also, Ashmit's collaboration with Manjari is quite beautiful as seen in the song "Saiyan Re." The movie has a number of love and romantic scenes along with the wonderful performance of the cast.
Music
Another strong point which has been acclaimed by masses is the film's excellent melodious tracks which suit almost all emotions. One of the most beautiful songs of the film which has gained a lot of critical acclaims – "Saiyan Re," has been sung by Mohammed Irfan Ali and Palak Muchhal.
Action
There are also some power packed action scenes that one can see in Nirdosh as seen in the trailer so one can expect it to be a full paisa vasool film
Not just a Whodunit
Although the film as it says is a suspense thriller, it has all the elements of a movie like action, love, romance scenes, soothing songs to go with it and a good story plot. There are a lot of suspects and the plot is expected to thicken as one goes along.
So overall it looks like a complete package. Nirdosh is releasing on January 19, 2018
This is a partnered post.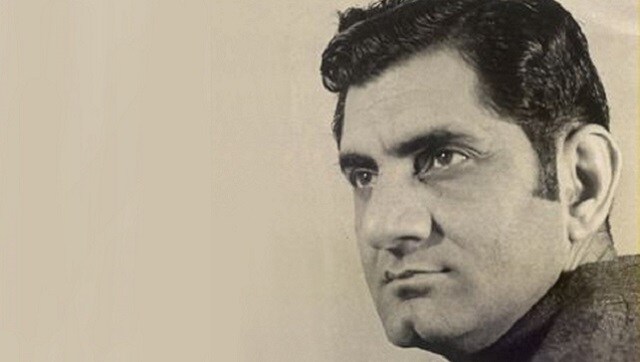 Entertainment
In the new book Nagme, Kisse, Baatein, Yaadein, Rakesh Anand Bakshi looks back at his father, legendary songwriter Anand Bakshi's illustrious career that spanned over five decades.
Entertainment
Here is a curated list of unique artists to listen to before you hit play on mainstream music.
News & Analysis
Apple will reportedly announce about the HiFi streaming at Apple AirPods launch, which is expected to take place in "coming weeks".