Here's a list of the most bizzare horror movies to be screened at JioMAMI's After Dark section
This year's Mumbai Film Festival has something special when it kicks off this Thursday - an After Dark section, where the most bizarre sci-fi or horror comedies are screened late into the night.
What's the one thing better than watching movies at a film festival? It's watching weird pulpy horror films late in the night during film festivals. This year's Mumbai Film Festival has something special when it kicks off this Thursday – an After Dark section.
So what is After Dark then? Many international film festivals have an After Dark section, where the most bizarre sci-fi or horror comedies are screened late into the night. Some of the fests even have a section called Midnight Madness where these movies are specifically designed for genre freaks looking for a jolly good time.
Bleary-eyed film buffs trundle into the halls late in the night, and then have their eyes popped out by the excess gore and mayhem unfolding on screen. It's guilty pleasure and it's a blazingly great time, especially to watch such films with hundreds of others in the hall. It's so much fun you kind of form a fraternity with the others in the theater.
The films in this section generally range from genuinely great to so bad they're amazing. Even the lesser films are never not entertaining. You don't need brains to enjoy these films, though you definitely need a strong stomach.
Jio MAMI's initiation of After Dark in the Mumbai Film Festival is a ballsy and timely. The fest desperately needed a makeover after last year's near implosion, and the After Dark section is a fun little playground for those exhausted with heart wrenching heavy-duty World Cinema dramas. Here are the After Dark films slotted for your pleasure.
Ludo directed by Q
Director Q stormed upon the scene with Gandu a few years ago - the film offered uncompromising vision and a darkly funny storytelling style completely alien to desi audiences. There was enough bizarre imagery in Gandu to qualify as a 'total mind f**k film', and directing a horror movie seems like a perfect fit for Q. The plot of Ludo is simple – a bunch of youngsters in Kolkata who desperate want to have sex end up in the only private place in the city – a shopping mall at midnight, which may or may not be haunted. Pulpy enough for you? Watch the trailer below
Stung directed by Benni Diez
An elderly lady hosts a garden party for a few select guests to honor her late husband, a pharmaceutical business tycoon. After a few cups of tea, something strange happens – the guests are all attacked by seven-foot tall wasps. It's the ultimate genre film plot, with the requisite comedy to ensure the film doesn't take itself seriously at any point.
American Burger by Johan Bromander and Bonita Drake
This is the kind of film that defines what the simple and guilty pleasures of After Dark movies are. In this Swedish film a bunch of American high school kids travel to Europe in a bus and discover a Burger place in the middle of a jungle. But when they enter the place, they're quickly placed on the menu. The film also makes fun of its own genre – the high school kids are either self-aware hot cheerleaders or football jocks, and they're all played by either British or Swedish actors.
Deathgsm directed by Jason Lei Howden
This New Zealand horror comedy has gothic death metal band members who somehow summon a demon with their music. Their only way to fight the forces of evil is, of course, using music. Tonally the film is a few rungs above what qualifies as 'Over the top' – which is the perfect blend for those looking for mindless blood splattered fun post midnight.
Tag directed by Shion Sono
Sono, the mad man behind the hilariously disturbing Cold Fish and Strange Circus is back with a Final Destination-like After Dark special. A bunch of Japanese school kids in bus die suddenly after being attacked by mysterious wind, except for the heroine of the film who spends the whole film running away from all kinds of elements out to kill her. Sono's grasp on weird and unexpected thrills is famous, it would be interesting to find out what the auteur does with generic thrills. In any case the trailer looks more cookie than cookie cutter.
Reliance Jio Infocomm Limited is a venture of Reliance Industries, which owns Network18 (of which Firstpost is a part).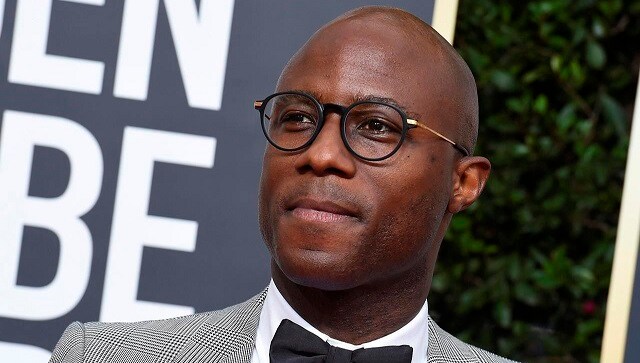 Entertainment
The Underground Railroad is slated to release on Amazon Prime Video on 14 May
Entertainment
The news came 10 days after Ashoke Pandit sought out a hospital bed on Twitter for Ajay Sharma, stating that the film editor was battling with coronavirus
Entertainment
A touch of foresight — as well as passion, planning and a willingness to scrap just about everything — is what prevented some of the major international film festivals to become casualties of the unpredictable pandemic.