Hasan Minhaj's Homecoming King holds no surprises if you're familiar with desi comedy
The biggest problem with Hasan Minhaj's Netflix show Homecoming King, is we've seen and heard it all before.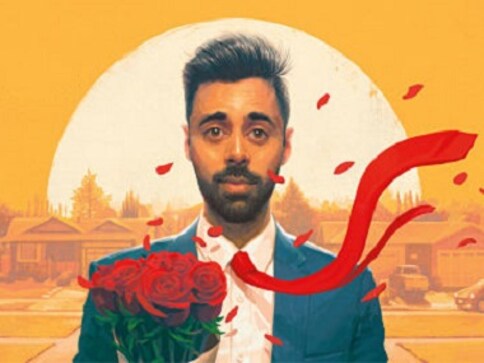 If you had asked me in March who Hasan Minhaj was, I would have drawn a blank. And this is despite maintaining an active interest in US news. Now of course, I (and a lot of other people) know that Minhaj is a senior correspondent at The Daily Show, a programme better known for its host Trevor Noah as well as for its long line of illustrious former correspondents, ranging from Steve Carell to John Oliver.
What really thrust Minhaj into the limelight was his hosting the 2017 White House Correspondents' Dinner. President Trump's refusal to attend only served to give it more publicity and Minhaj became known outside the political satire circles as well. It also helped that he acquitted himself rather well at the dinner.
Minhaj's stand-up special, Homecoming King, comes as part of Netflix's push on comedy (an interesting battle with Amazon Prime is brewing up there in case you are interested). Other notable comedians to have performed under the auspices of the video streaming giant include Aziz Ansari and Vir Das, two comedians who in recent times have sought to engage audiences both in India and the USA. As such, it will only be fair to look at Minhaj's performance in comparison to Ansari and Das'.
The first thing that struck me while watching the special was how Indian comedians who are making it big are somehow always non-threatening thin guys. They all have stories of bullies, one of whom is usually their father. There are stories about having to study hard, lack of communication in the family and finding love.
And this brings us to Minhaj's biggest problem: we have seen and heard it all before.
Make no mistake, Minhaj is an excellent performer. His expressions change at the drop of a hat and his voice-modulation game is spot on. The delivery of his jokes is spaced out just right and he has the ability to take an audience's emotions from peak to nadir and back to the top again in just a few seconds.
The problem however is the content. Distant Indian dads has been a recurring theme in Indian-American comedy right from Russell Peters' "somebody gonna get hurt real bad" routine and it manifests itself in Minhaj's show too. The subject has been dealt with six ways from Sunday right from Peters to Ansari to desi comics like Kenny Sebastian and Zakir Khan. So when Minhaj plays the same tune, it might appeal to an American audience but Indians will not exactly be enthralled.
Minhaj's content comes off much better than it should because of the extremely high production quality. We are so used to seeing the same three shots (comedian front, comedian profile and enthusiastic audience) in every stand-up special that it was quite refreshing to see the variety of camera angles used in this show. The camera pans and moves and Minhaj delivers some lines right to the camera and not to the audience physically present. This is a show made for online consumption and it is good to see Netflix trying to alter the standard format to suit that purpose.
There is also much better use of the stage than you see in most stand-ups where the performer will move from side to side but there is little movement to the back end of the stage. Minhaj's nervous energy takes him everywhere as he makes use of two little staircases on either side of the stage. He runs up to show excitement and jumps down in triumph. There is also a projected screen which he uses to great effect to supplement his jokes. The effect gets a little TED Talks-ish sometimes, but in a good way.
The show does have its highlights. In particular, the bits about Aisha, Minhaj's sister who shadowed him in childhood shouting "Hasan bhai" are done particularly well and produce many touching moments. Minhaj switches to Hindi a few times and when his Dad tells him "Hasan, himmat honi chahiye bhai, himmat honi chahiye", it was so powerful that I got goosebumps. Family plays a large part of the show but that is to be expected as the special is about the immigrant experience in the USA. Minhaj wades into emotional subjects with ease as he talks about hating his sister and racism ruining his prom with equal ease.
In the midst of it all, Minhaj's day job as a political satirist breaks through in parts as he talks about racism and the show does get preachy at times, perhaps necessarily so. But then this is an age where comedians are the new journalists so this shouldn't really surprise us.
In summary though, Homecoming King is a decent bit of comedy and Minhaj clearly is talented. The question is whether that talent is best suited to this format. I think it is not. As far as Indian-American immigrant humour is concerned, Aziz Ansari is still the gold standard. Vir Das' Abroad Understanding has its moments but Das has a worrying habit of catering to the cheap seats and taking himself too seriously which lowers the overall quality of his shows.
Minhaj is brilliant at political satire which requires more context than a stand-up special can provide. After seeing this special, you'll surely keep an eye out for his Daily Show segments but would you be looking forward to his next Netflix special? Perhaps not.
World
Three Trump-era Justice Department officials recounted persistent badgering from the president, including day after day of directives to chase baseless allegations that the election won by Democrat Joe Biden had been stolen
World
The hearing will bring attention to a memorably turbulent stretch at the department as Trump in his final days in office sought to bend to his will a law enforcement agency that has long cherished its independence from the White House
World
Speaking to religious conservatives in Nashville, Trump blasted the committee's efforts as a 'theatrical production of partisan political fiction' and insisted he had done nothing wrong