Harvey Weinstein quotes email sent by Ben Affleck to refute rape accusations made by Rose McGowan
Harvey Weinstein also released an email exchange with Rose McGowan's manager at the time.
Disgraced movie mogul Harvey Weinstein is using an email allegedly written by Hollywood star Ben Affleck to rebuff Rose McGowan's claim that the producer sexually assaulted her in 1997.
According to a statement from Weinstein's attorney Ben Brafman, two people whom McGowan claims to have informed about her alleged assault at the time - her then-manager and Affleck - have denied that the actor reported the attack to them, reported People magazine.
"She never told me nor did I ever infer that she was attacked by anyone. Any accounts to the contrary are false. I have no knowledge about anything Rose did or claimed to have done," Affleck allegedly wrote in an email to Weinstein, according to Brafman.
McGowan has previously claimed in a series of tweets that Affleck knew about the alleged assault.
Brafman said that McGowan's claims that the film producer sexually assaulted her is "a bold lie".
"Watching the 'performance' by Rose McGowan as she looks to promote her new book however, has made it impossible to remain quiet as she tries to smear Mr. Weinstein with a bold lie that is denied not only by Mr. Weinstein himself, but by at least two witnesses," he said.
Weinstein also released an email exchange with the actress' manager at the time, Jill Messick. According to Messick — who worked under Weinsten at Miramax for several years after the incident — she said that McGowan told her the incident between herself and the producer was "consensual". The email reads, "When we met up the following day, she hesitantly told me of her own accord that during the meeting that night before she had gotten into a hot tub with Mr. Weinstein. She was very clear about the fact that getting into that hot tub was something that she did consensually and that in hindsight it was also something that she regretted having done."
Find latest and upcoming tech gadgets online on Tech2 Gadgets. Get technology news, gadgets reviews & ratings. Popular gadgets including laptop, tablet and mobile specifications, features, prices, comparison.
Entertainment
Among the pleasures of One Night in Miami is how it allows us to imagine we're glimpsing the private selves of highly public figures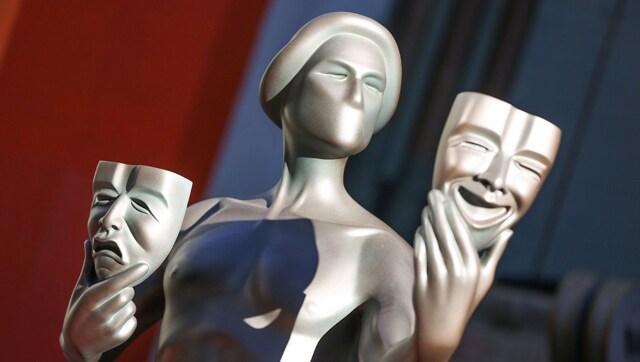 Entertainment
Nominations for the upcoming SAG Awards will be announced on 4 February.
Entertainment
In her directorial debut, Regina King adapts the Kemp Powers play One Night in Miami, which imagines the four Black icons trying to reconcile their private lives with their public spheres.