Harvey Weinstein is indispensable to Tarantino's career; will it affect film on Manson murders?
Now that Harvey Weinstein seems to have parted ways from Hollywood, major production houses are vying for producing Quentin Tarantino's next.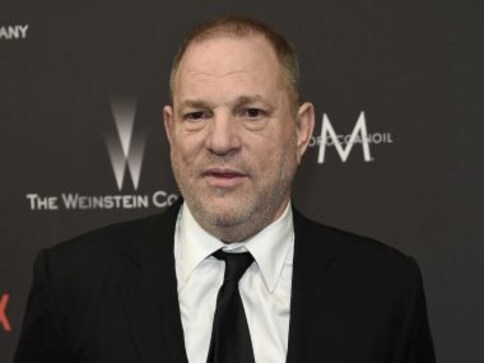 When The New York Times broke the story on Harvey Weinstein's long history of sexual assault and triggered a watershed moment in the history of Hollywood, leading to an unprecedented number of high profile sexual predators being exposed in the ensuing weeks, Hollwyood's favourite enfant terrible — Quentin Tarantino was forced to reexamine his own relationship with Weinstein.
Initially, he simple communicated an evasive tweet via his friend and co-actor Amber Tamblyn that quoted him, "For the last week I've been stunned and heartbroken about the revelations that have come to light about my friend for 25 years, Harvey Weinstein. I need a few more days to process my pain, emotions, anger and memory and then I will speak publicly about it," said Tarantino.
In a way, Tarantino owes his career as an independent filmmaker to Weinstein's clout, and support of his cinema throughout Tarantino's career, beginning with Reservoir Dogs in 1992 to The Hateful Eight in 2015 — Weinstein has produced every single Tarantino film.
In fact, Weinstein was the man who produced his first feature and turned him from a video store clerk to an internationally renowned filmmaker. When Harvey Weinstein and his brother Bob left Miramax to start their own company in 2005, Tarantino was one of the first filmmakers to publically accompany them as a sign of support. Weinstein had also thrown Tarantino his engagement party in 2015.
But Tarantino eventually came out with one of the strongest admissions and condemnation of his 'father-son like' relationship with Weinstein after some serious soul searching. He stunned the industry with his tell-all interview to The New York Times when he said, "I knew enough to do more than I did. I wish I had taken responsibility for what I heard. If I had done the work I should have done then, I would have had to not work with him."
He went on to admit, "What I did was marginalize the incidents. Anything I say now will sound like a crappy excuse. We allowed it to exist because that's the way it was." He urged the fraternity to speak out now and said, "I'm calling on the other guys who knew more to not be scared. Don't just give out statements. Acknowledge that there was something rotten in Denmark. Vow to do better by our sisters."
With Quentin now a free agent, and shopping for a new studio to produce his next film starring Margot Robbie and Brad Pitt, he certainly seems to be putting his past behind and starting afresh, especially since The Weinstein Company is nearing bankruptcy.
Entertainment
Jennifer Lopez and Ben Affleck, who were together from 2002 to 2004, have rekindled their romance since April this year after she ended her engagement with Alex Rodriguez
Entertainment
Here's charting the feud between Dwayne Johnson and Vin Diesel, after the latter recently confirmed he won't appear in the tenth and eleventh Fast & Furious movies.
Entertainment
Hugh Jackman said his doctors noticed something that was a "little irregular" on his nose and advised him to get it checked