Harvey Weinstein hit with sex trafficking claims, expelled from DGA
Harvey Weinstein, his brother Bob Weinstein and their embattled company The Weinstein Company (TWC) have been accused of sex trafficking.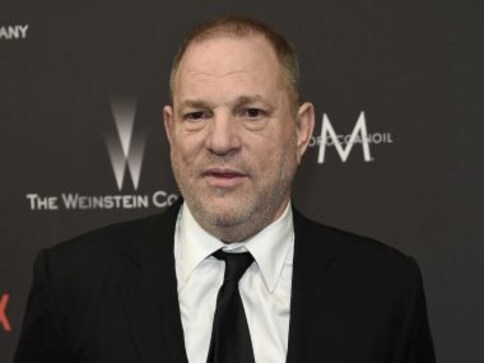 With allegations by over 80 women being brought up against the disgraced media mogul Harvey Weinstein since The New York Times made a detailed exposé of sexual harassment and misconduct by Weinstein on 5 October, he has been under investigation by multiple agencies including NYPD, LAPD, the Beverley Hills Police, and the UK police for sexual assault in their respective jurisdiction.
But the latest charges have Weinstein, his brother Bob Weinstein and their embattled company The Weinsten Company (TWC) in the docks for sex trafficking as reported by Deadline. This follows immediately after a woman filed a civil suit for personal injury, expenses and consequential loss, in the UK on Monday (27 November) as reported by BBC.
The charges of sex trafficking have been filed by the legal council for actress Kadian Noble alleging that, "Harvey Weinstein was able to force or coerce Kadian into sexual activity in his hotel room because of his promise to her of a film role and use of his influence on her behalf, despite having no intention of following through on those promises. Harvey Weinstein traveled in foreign commerce, knowingly recruiting or enticing Kadian offering her something of value, knowing that he would use this offer as a means to defraud, force or coerce her into a sexual encounter." It further states, "TWC knowingly participated in Harvey Weinstein's venture in violation of 18 U.S.C. §1591 (the sex trafficking statute) by benefiting from, and knowingly facilitating, the venture in which Harvey Weinstein traveled in foreign commerce to recruit or entice female actors into forced or coerced sexual encounters on the promise of roles in films or entertainment projects," as reported by Deadline.
The complaint also details the use of the term "FOH" by TWC staffers to refer to women Harvey Weinstein had sexual encounters with in exchange for professional advancement. "TWC employees knew to 'take care' of the FOH's," is filed in the claim as reported by Vulture.
Harvey Weinstein has also resigned from the Directors Guild of America as reported by The Hollywood Reporter. In October, the DGA had held a board meeting to discuss the decades of sexual harassment and assault allegations facing Weinstein. Guild president Thomas Schlamme announced that disciplinary charges were filed against Weinstein on 13 October. "As a man in this industry, I have a responsibility to not just condemn the actions of others, but to look inside myself," he said.
Entertainment
The White Lotus could use more attention to the downstairs half of its upstairs-downstairs story; it flicks at but doesn't really explore the lives of the Native Hawaiian staff busing tables and performing dinnertime rituals.
Entertainment
Jennifer Lopez and Ben Affleck, who were together from 2002 to 2004, have rekindled their romance since April this year after she ended her engagement with Alex Rodriguez
Entertainment
Here's charting the feud between Dwayne Johnson and Vin Diesel, after the latter recently confirmed he won't appear in the tenth and eleventh Fast & Furious movies.