Harvey Weinstein allegedly threatened to 'kill' employees and their families, reveals four-month investigation
A four-month investigation by New York prosecutors revealed allegations that Harvey Weinstein had viciously bullied and sexually harassed his own employees.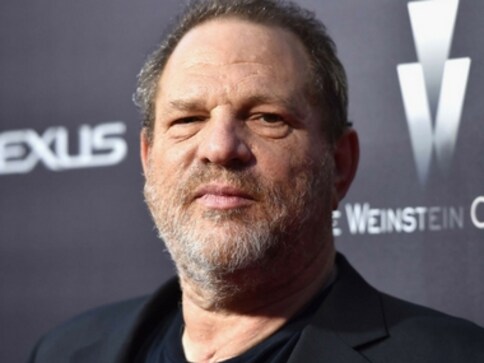 Just when you thought you have heard everything there is to hear about the Harvey Weinstein sexual misconduct revelations, something new and shocking comes up. A new lawsuit filed by New York Attorney General Eric Schneiderman claims that in addition to his sexual harassment and assault, Weinstein made death threats to several of his victims and their families, reveals a report in People.
Schneiderman filed the lawsuit against Weinstein and his brother Bob on 11 February, citing civil rights violations discovered through a four-month investigation into the Weinstein Company. In a statement, Schneiderman said that the Weinstein Company failed to protect its employees against "sexual harassment, intimidation, and discrimination."
For 4 months, my office has been investigating the Weinstein Companies—revealing new and egregious examples of sexual misconduct by Harvey Weinstein, and repeated violations of NY law by company officials. pic.twitter.com/Lm9BCh96EN

— Eric Schneiderman (@AGSchneiderman) February 11, 2018
"As alleged in our complaint, The Weinstein Company repeatedly broke New York law by failing to protect its employees from pervasive sexual harassment, intimidation, and discrimination," said New York Attorney General Eric T. Schneiderman in a statement.
Since 2017, over 80 women have come forward to accuse Weinstein of sexual abuse and inappropriate sexual behavior, ranging from sexual harassment to rape. Weinstein has denied any allegations of non-consensual sex, but was sacked from the board of the Weinstein Company in October.
According to the suit filed by Schneiderman, Weinstein hired female employees to arrange meetings in which he sexually harassed or assaulted other women. It also reveals that Weinstein frequently used intimidation to get his way. Schneiderman's suit describes him as "prone to fits of rage, including infliction of personal injury."
Weinstein reportedly told his staff "I will kill you" and "I will kill your family". He also threatened them with his connections to the Secret Service and big political figures. In 2012, he told one female employee that he would "cut [her] loins." The suit also states that the producer routinely used gendered slurs such as "pu**y" to attack both women and men.
According to the suit, "to work for Harvey Weinstein was to work under a persistent barrage of gender based obscenities, vulgar name-calling, sexualized interactions, threats of violence, and a workplace generally hostile to women."
Weinstein verbally berated his male employees too. In one meeting, Weinstein reportedly turned to a colleague and said of a male executive in the room, "Can you smell [his] pu**y?" He also told a male assistant that he was fired for being "just a fu**ing f*gg*t boy, a stupid fu**ing f*gg*t boy."
The Weinstein Company issued a statement to Deadline and said, "Many of the allegations relating to the Board are inaccurate and the Board looks forward to bringing the facts to light as part of its ongoing commitment to resolve this difficult situation in the most appropriate way."
Benjamin Brafman, Harvey Weinstein's defence attorney, told the Guardian: "We believe that a fair investigation by Mr Schneiderman will demonstrate that many of the allegations against Harvey Weinstein are without merit. While Mr Weinstein's behavior was not without fault, there certainly was no criminality, and at the end of the inquiry it will be clear that Harvey Weinstein promoted more women to key executive positions than any other industry leader and there was zero discrimination at either Miramax or TWC."
Entertainment
Coolio won a Grammy for best solo rap performance for "Gangsta's Paradise," the 1995 hit from the soundtrack of the Michelle Pfeiffer film "Dangerous Minds" that sampled Stevie Wonder's 1976 song "Pastime Paradise" and was played constantly on MTV.
Entertainment
The 51-year-old performer whose given name is Michael Tyler is innocent of all charges, attorney Joel Pearce said after the arraignment in Ascension Parish court in Gonzales, about 15 miles (24 kilometers) from Baton Rouge.
Entertainment
The scandal-hit Golden Globes, one of Hollywood's most important awards events, are to return to television next year, organizers said Tuesday, after being dumped by broadcasters and shunned by industry figures over ethics lapses.