Haruki Murakami's Killing Commendatore deemed 'indecent' by Hong Kong censors
Haruki Murakami's novel Killing Commendatore cannot be sold to minors in Hong Kong and must be sealed in a wrapper with warning notices
Bestselling Japanese writer Haruki Murakami's latest novel has been deemed "indecent" by Hong Kong censors, triggering backlash in the city where concern is growing that freedom of expression is increasingly under threat.
More than 2,100 residents had signed an online petition as of 26 July against the move, which requires Murakami's Killing Commendatore to be sealed in wrappers with warning notices.
The petition, jointly written by 21 groups, said the decision would "bring shame to Hong Kong people" and warned it could hurt the international standing of the city's publishing and cultural sectors.
Under the ruling by Hong Kong's Obscene Articles Tribunal, the novel also cannot be sold to minors.
Anyone violating the rule could face a fine of Hong Kong $10,000 ($1,270) and six months in prison.
A government agency had brought the novel to the tribunal for review earlier this month.
Murakami did not immediately respond to a request for comment.
This is not the first time a decision by the tribunal has drawn controversy. A picture of Michelangelo's famous David statue in a newspaper advertisement was deemed "indecent" in 1995, the South China Morning Post reported.
Japanese writer Haruki Murakami's novel Killing Commendatore cannot be sold to minors in Hong Kong and must be sealed in a wrapper with warning notices.
Independent bookstores have also been under increasing pressure since the disappearance in 2015 of five city booksellers who worked for a publisher specialising in salacious titles about Chinese political leaders.
Separately, Murakami entered the spotlight in 2014 when the high-profile novelist expressed support for young protesters in Hong Kong's mass Umbrella Movement rallies that year.
The ruling on his latest novel comes after Hong Kong's public libraries hid away LGBT-themed children's books in request-only, closed-off areas following pressure from conservative campaigners, sparking outrage among the LGBT community and its supporters.
India
Beijing is working doggedly to take Bhutan to its side and attack India's Achilles heel, the Siliguri corridor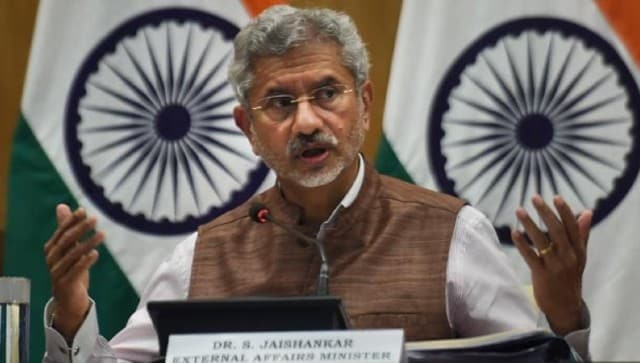 India
The Union minister while speaking at the 'Greater Power Competition: The Emerging World Order' at the Bloomberg New Economic Forum also said that Beijing had 'no credible explanation' on violation of agreements
World
China, which confirmed the test on October 18, tried to downplayed it, saying it was "routine test" and emphasised that "it's not missile, but a spacecraft"