Harry Potter and the Order of the Phoenix actor Sam Beazley dies at 101
Actor Sam Beazley who played Professor Everard, former Headmaster of Hogwarts whose portrait was hung in Dumbledore's office, passed away at the age of 101.
London: Actor Sam Beazley, who played Professor Everard in Harry Potter and the Order of the Phoenix (2007), has passed away. He was 101.
Beazley died in his sleep on 12 June, reported The Times.
"Actor and artist, died in his sleep 12 June 2017, aged 101. Beloved brother-in-law, uncle and great uncle. Funeral on 21st June, at Mortlake Crematorium," said the actor's family.
He began his professional acting career as a teenager in 1930s, which saw him acting in films like Hamlet and Romeo and Juliet.
He returned to the profession in his seventies, after serving in World War II and later running an antiques shop for several decades.
Beazley also appeared in movies such as Don Bosco and Bridget Jones: The Edge of Reason.
He most recently did guest roles on Foyle's War, Kingdom and Casualty, all in 2007.
Entertainment
Kevin Clark's death has led the transportation alliance to renew its calls for safety improvements at the intersection.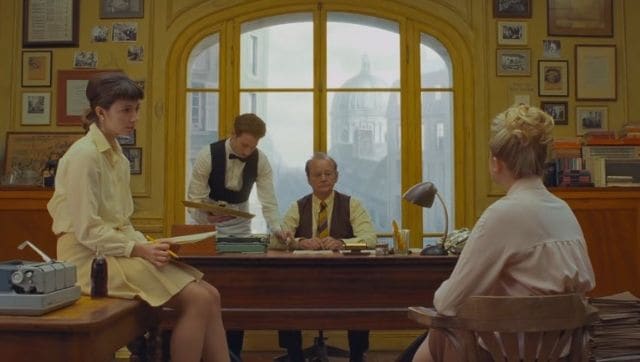 Entertainment
The French Dispatch was initially scheduled to premiere at Cannes 2020 but that edition was cancelled because of the coronavirus pandemic.
Entertainment
The concluding part season of Lucifer is well-paced, well-written, and follows what the past one-and-a-half seasons have set up quite beautifully.