Harper Lee's estate accuses Aaron Sorkin of straying too far from To Kill a Mockingbird in Broadway adaption
Sorkin's decision to depart from Harper Lee's text is in fact, also a factor that would make this re-imagination of To Kill A Mockingbird stand out.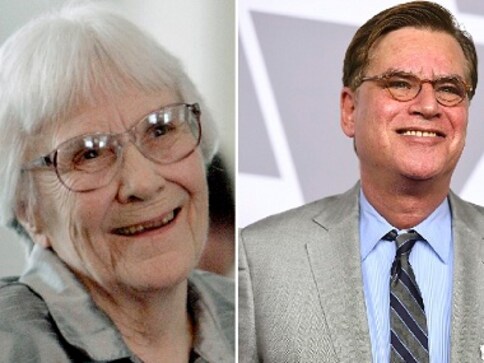 In an unfolding of events, the sequence of which could not have been scripted better than the two writers involved, a judge would soon get decide on a critical aspect of one of the most beloved books of all times, Harper Lee's To Kill A Mockingbird, as the late author's estate is suing Oscar-winning screenwriter Aaron Sorkin on a theatrical adaptation of the book.
A few months before her death at the age of 89, Harper Lee had optioned a live stage version of her classic book to producer Scott Rudin in June 2015 for $100,000 plus a share of royalties. However, just months before the November 2018 debut of the Broadway production, which is written by Sorkin, the author's estate has accused the writer of straying too far from the novel. The main bone of contention seems to be the manner in which the character of Atticus Finch is interpreted by Sorkin and Lee's Estate believes that Sorkin's Finch is a bit too naive and less morally sound than the novel.
This is not the first time that 'cinematic liberty' has come to play a significant role in the way a work spanning across generations and platforms is interpreted.
The contract that Lee signed off on before her death clearly mentions that the "author shall have the absolute and unconditional right to approve the Playwright for the Play" and shall also "have the right to review the script of the Play and to make comments which shall be considered in good faith by the Playwright." Had Lee been alive, who knows how she would have reacted to Finch's alleged description. But now with Lee no more it's the word of Tonja Carter, the representative of the Harper Lee Estate against Rudin's or Sorkin.
Sorkin has been of the opinion that Atticus Finch is different in the book and the 1962 film version where the iconic Hollywood star Gregory Peck portrayed the character and won his sole Best Actor Oscar. The stage version would feature Jeff Daniels as Atticus Finch and producer Rudin's lawyer, in an exchange with Carter, wrote, "Presumably Ms Lee was well aware that Mr Sorkin would be bringing his perspective and talent to the play, and that the play would not be identical in all respects to the novel."
Sorkin's decision to depart from Lee's text is in fact, also a factor that would make this re-imagination of To Kill A Mockingbird stand out.
The writer of films such as A Few Good Men and The Social Network, Sorkin feels that Atticus Finch becomes 'Atticus Finch' by the end and up until that point he is ignorant of most things such as the world outside of his house. But Finch is not Finch without Lee's setting and, therefore, Sorkin perhaps cannot depart from the spirit of the novel.
Closer home, the controversy surrounding the adaptation of Chetan Bhagat's Five Point Someone by Rajkumar Hirani into 3 Idiots was somewhat similar; the filmmakers claimed that they had changed the plot of the book enough to not give ample credit to Bhagat but if the screenplay essentially retained the larger character qualities or certain significant plot-points then the degree of creative liberty becomes unclear.
The manner in which racial issues have been depicted or interpreted of late in popular culture in America has somewhere resulted in 'naiveté' being used a tool to describe and define leading characters. In a review of Jordan Peele's Get Out, The Guardian's Lanre Bakare noted how wonderfully the film showed middle-class white liberals unintentionally making "life so hard and uncomfortable for black people." He went on to express how Get Out 'exposes a liberal ignorance and hubris that has been allowed to fester' and highlighted how 'an attitude, an arrogance which in the film leads to a horrific final solution, but in reality, leads to a complacency that is just as dangerous."
This would explain why Sorkin, if at all, would attribute a higher degree of naivety to Atticus Finch in order to make him more 'believable' for a contemporary audience.
One could argue that the resurgence of the race factor in America's news and popular culture, which also exposes, in a way, the lack of reality in the minds of studio executives while claiming to represent it on screen, the reason to make Atticus Finch circa 2018 appear morally confused. Coupled with some of the other recent illustrations such as the limited presence of African-American nominees at the Academy Awards that resulted in social movements such as #OscarsSoWhite, the issue becomes slightly clearer.
In the end, the manner in which mainstream Hollywood is addressing racial differences or simply the issue of race in its narrative is reminiscent of what F. Scott Fitzgerald's creation Daisy Buchanan says in the immortal novel The Great Gatsby - "I'm glad it's a girl. And I hope she'll be a fool—that's the best thing a girl can be in this world, a beautiful little fool." Sometimes being naive is probably the only way out.
Entertainment
Priyanka further also went on to say that her "ego is not bigger than her job" and that she is very professional and takes pride in it.
Entertainment
Bruce Willis was diagnosed with dementia earlier this year, as per a statement by his family.
Entertainment
Gibby and Goldstein have previously appeared as expert witnesses for Sanderson, who has said he broke ribs and sustained brain damage from the crash.