Happy Birthday, Aamir Khan! From 'Rangeela' to 'Ishq', here are his best films from the 90s
Aamir Khan turns 51 today. Yes, we can all feel old now.
However, for an actor who has had a career in the Hindi film industry for over 32 years, you must be wondering why we've chosen to list down movies from only one decade in our favourites list. Allow us to explain.
We genuinely believe that post Lagaan and Dil Chahta Hai in 2001 — both landmark films for Bollywood and Aamir's career — Khan sort of became this righteous perfectionist of an actor and made his transition from an actor to a movie star.
Call it nostalgia of being a #90skid or just plain selective favouritism, but we genuinely believe the 90s were Aamir Khan's best decade as an actor, with wide-ranging films to his credit. From comedy, to action to drama, he did it all: a goofball in Andaz Apna Apna, an offbeat lover boy in Rangeela, a story of growing up in Jo Jeeta Wohi Sikander and revenge in Ghulam.
And so, on the occasion of Aamir Khan's birthday, here's a list of our favourite 90s films of the actor:
Rangeela
Let us ask you a question. If you had to choose between dating a dapper, successful Bollywood actor and your tapori neighbour, who would you choose? In Rangeela, Aamir totally sells us the charm of being a neighbourhood tapori, ultimately getting the girl of his dreams as well. Aamir's Munna is possibly his best performance to date. It's fiercely passionate, authentic and we don't think Aamir has ever danced as well as he did in Rangeela.
Jo Jeeta Wohi Sikander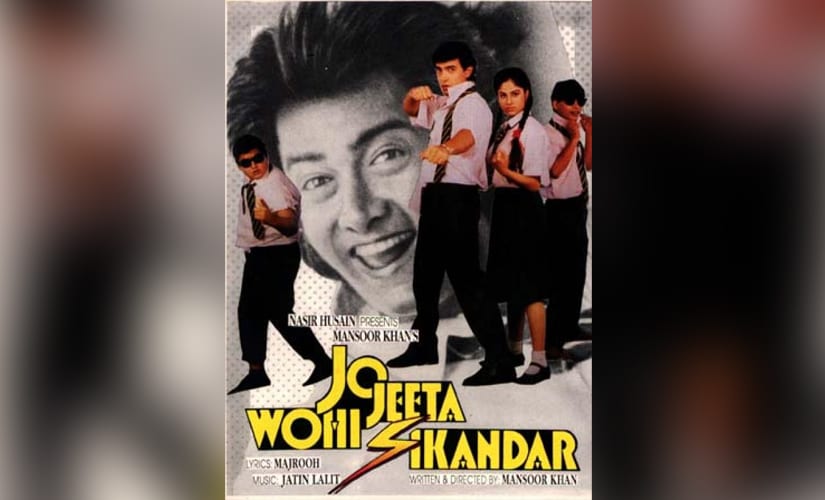 Make way for India's answer to the typical high school movie. Jo Jeeta Wohi Sikander has a coming of age premise, with sports, love and adolescence rolled into 3 hours. Stock characters (the goody two shoes, the girl next door, the vixen, the slighty chubby bff), blockbuster songs (Pehla Nasha anyone?) and age-old school rivalry make Jo Jeeta Wohi Sikander a typical 90s young adult film.
Andaaz Apna Apna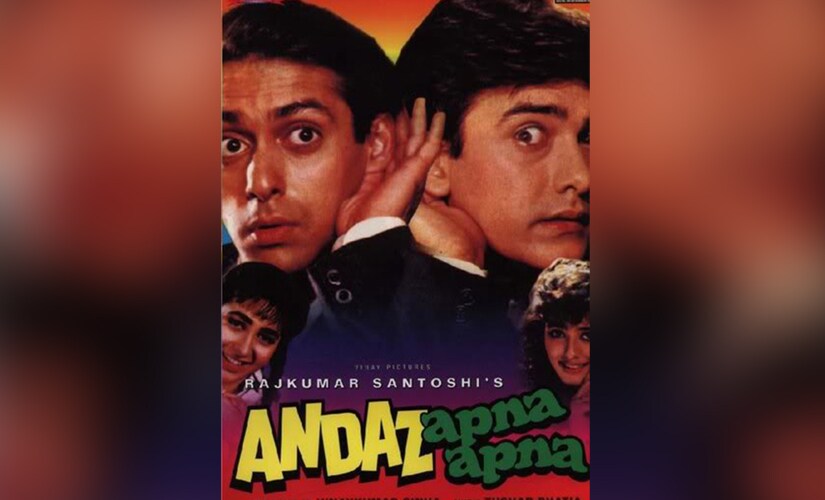 If we were to ask you your favourite dialogue from this cult film, you wouldn't bat an eyelid before saying it out loud ('Gogo ji aapka ghagra' is this writer's choice). And that's the beauty of Andaz Apna Apna. Everyone has a favourite chunk, or scene from the film, and can we just take a moment to appreciate Aamir's comic timing? Purush hi nahi, Mahapurush hai! For those of you who haven't managed to catch this film, stop everything and get a copy now.
Raja Hindustani
For us 90s kids, Raja Hindustani was the first film to show its lead pair kiss on onscreen. This highly intimate moment between Aamir Khan and Karisma Kapoor wasn't even the most interesting part of the film. Both Aamir and Karisma were never able to recreate this chemistry in any other film of theirs. Yes, it may be loud and cliched, and perhaps its theme of love between a rich city girl and a poor country boy may not be as valid in today's time, but Raja Hindustani put both Khan and Kapoor on the map for the kind of reach this blockbuster film had.
Ishq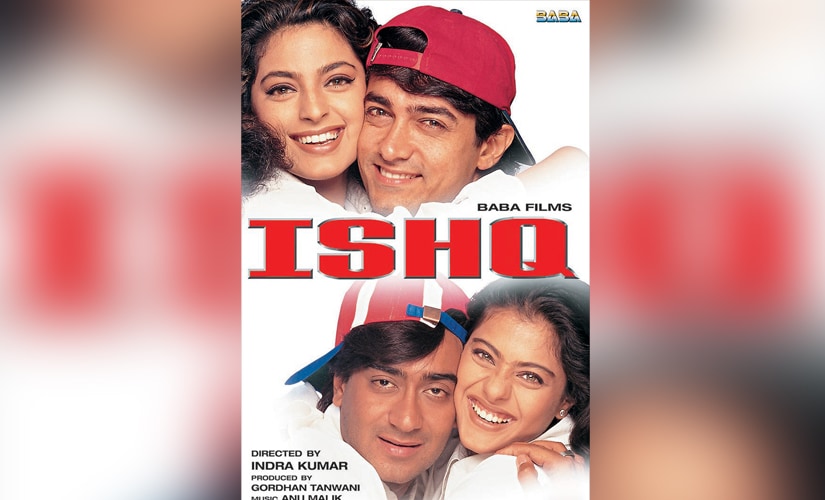 Raise your hands if you've played pranks on your friends after watching Ishq? This Aamir Khan-Kajol-Ajay Devgn-Juhi Chawla starrer was the ultimate movie watching experience in the 90s because it had everything: playful camaraderie between the lead pairs, songs that we still remember in 2016 and everybody's favourite, melodrama. Years later, when you find Ishq playing on TV on a chill sunday aternoon, we dare you to change the channel.
Ghulam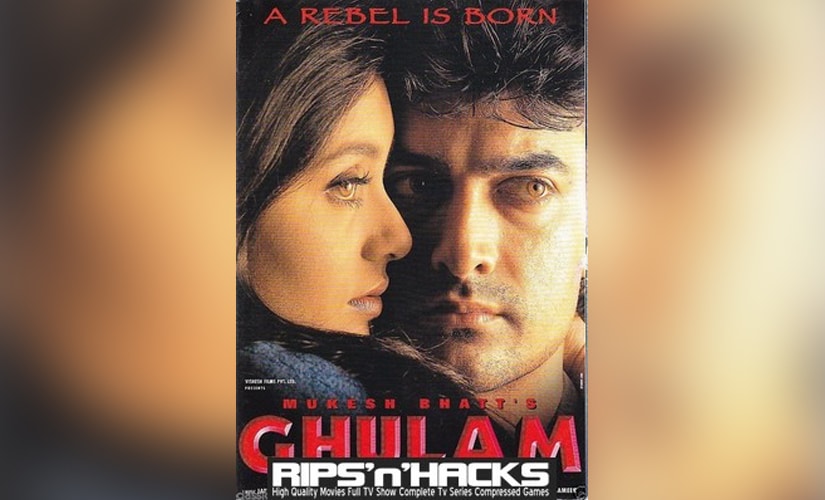 Apart from the fact that this film gave us one of the coolest songs of our generation (Ae Kya Bolti Tu) and also put a small hill station like Khandala on the global map, Ghulam is also a gripping film about revenge and frustration with the law system. Plus, it also features the lead couple, Aamir and Rani Mukherjee, in a steamy scene on a bike. Quite ahead of its time!
Sarfarosh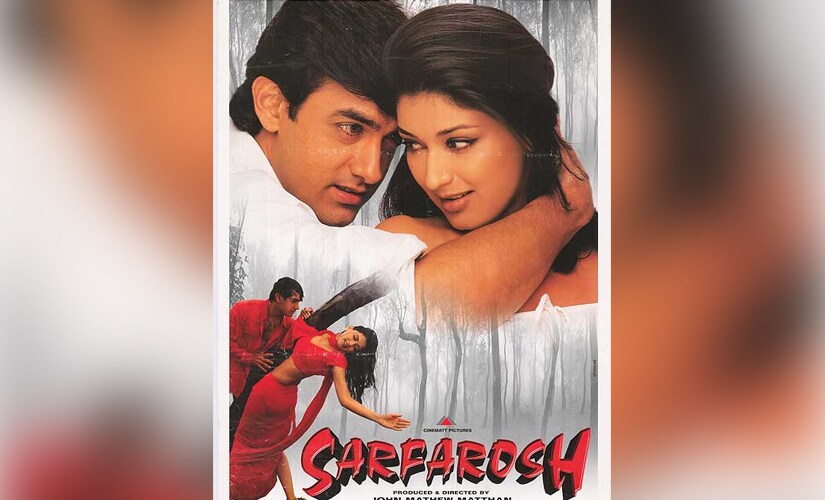 Don't mind, but Sarfarosh is kind of our favourite 90s film of all time (thank you Sonali Bendre). We'd like to believe that by this time, Aamir had started to do serious roles as well, and what could be better than playing an earnest cop trying to clean the system? The chase sequence through Connaught Place in New Delhi, the jail scene with a younger (and less starry) Nawazuddin (who plays a forgettable character actor in the film), and Khan's chilling scenes with Naseeruddin Shah, made Sarfarosh a movie that placed Aamir Khan as a bonafide moviestar.
Updated Date: Mar 14, 2016 15:34:12 IST