Happy 90th B'day, Mrinal Sen
Mrinal Sen at 90 epitomises his home of many decades, Kolkata - old yet energetic, passionate about change despite all odds, criticised often but far from calling it quits.
Mrinal Sen at 90 epitomises his home of many decades, Kolkata - old yet energetic, passionate about  change despite all odds, criticised often but far from calling it quits.
On his 90th birthday today legendary filmmaker Mrinal Sen  said that he might just come up with another new film. "Everyday I feel like making a new film. Ideas pop up out of my head. Let's see when I can act on them," he told PTI. His last film Aamaar Bhuvan (This, My Land) starring Nandita Das was released in 2002. "I haven't so far made any more films. But, to assure you, I do not think that I have retired," he said.
A glimpse of Mrinal Sen's filmography reveals his deep obsession with survival, some of which goes back to native simplicity and innocence (Bhuvan Shome, Mrigaya). But his films are also searing indictments of the tragedy of politics and poverty in an environment riddled with every kind of human inequality (Calcutta '71, Ek Din Pratidin, Parasuram, Padatik).
Directing films full of direct political statement, social analysis and psychological drama, the Left-leaning director is regarded as a pioneer of the alternative cinema movement in India and is often compared with his contemporary and fellow Calcuttan, Satyajit Ray.
Born in Faridpur district, (now in Bangladesh), Sen came to Calcutta in 1940 to complete his graduation. But the experience was very "depressing" and he missed the intimacy of a small town neighbourhood where everyone knew everyone else.
But, he did not remain an outsider for long. Soon, Sen discovered that Calcutta had become an inseparable part of his entire existence. He had grown to love it. His love-hate relationship with the city "till today, acts both as my stimulant and an irritant. I am both touched and shaken by its vibrancy and youthfulness, its humour and flippancy, and indeed, by its tragic dimension, by its greatness and its meanness."
In an interview with Udayan Gupta for the Jump Cut film journal in 1976, Mrinal Sen had said he had made the Kolkata trilogy because he felt he should spell out the basic ills of the country, the fundamental diseases that people are suffering from and the humiliations they have been subjected to.
"I made Calcutta-71 when Calcutta was passing through a terrible time. People were getting killed every day. The most militant faction of the Communist Party—the Naxalites—had rejected all forms of parliamentary politics. I wanted to interpret the restlessness, the turbulence of the period that is 1971 and what it is due to. I wanted to try to find the genesis and in the process redefine our history."
Like all other Calcuttans Mrinal Sen too wanted to bring change and "redefine history". And as he says, he's not quitting, his dream of bringing change hasn't ended. Besides bagging four National Film Awards as the best director for works like Khandhar (1984) and Bhuvan Shome (1969), he was also awarded the Dadasaheb Phalke Award, India's highest award in filmmaking, in 2005.
Once, when asked about what he would like to be in his next birth, Sen said,"I made this film called Ek Din Achanak. It unfolded the story of an ageing man who walks out of his house on a rainy night and never comes back. When his wife and three adult children try to find out why, they discover among the debris of his scribblings a single sentence : the saddest part of life is that you only live once. I wish I could start my life from scratch so that I can correct the mistakes I made in this life and re-live a better life. But is this possible?"
Note:  In tracing Mrinal Sen's journey, we have called Kolkata as Calcutta since that was how it was known earlier.
Subscribe to Moneycontrol Pro at ₹499 for the first year. Use code PRO499. Limited period offer. *T&C apply
First Cricket News
Bangladesh are expected to travel to Sri Lanka in April and May for a Test series, before playing them again at home in a three-match one-day international series shortly afterwards.
India
The police also said that they had been keeping a vigilant eye on both Goswami and her friend Prabeer Kumar Dey following a complaint by her father in April last year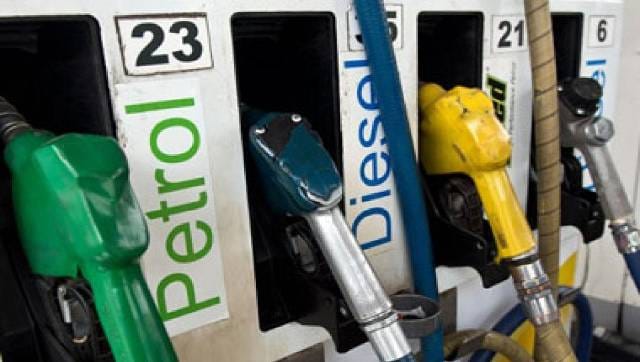 India
A litre of petrol in the National Capital currently costs Rs 91.17, while the price of a litre of diesel is Rs 81.47