Hansal Mehta's Omerta premiered to packed theatres at MAMI 2017 — and for good reason
What does Omerta mean? 'A code of honour that emphasises on silence' said Hansal Mehta.
What does Omerta mean? This was my first thought after watching the film and a question I asked Hansal Mehta while we waited outside Audi 2 for the second screening of Omerta to finish. It was a question that we decided to begin the Q and A and audience interaction with.
'A code of honour that emphasises on silence' said Hansal Mehta, the director of Omerta in the engaging question and answer session I was moderating with the cast and crew after the second screening of the film as a part of the Closing film at MAMI.
Omerta had a full house and tempers flaring as more people than the theatre could accommodate waited to watch the film. The film is about Omar Saeed Sheikh, the man who killed Daniel Pearl. This Pearl incident comes much later in the film — the years that came before and the smaller crimes that built up Omar's career give a sense of his journey to war.
Kidnapping of a group of tourists that he had executed early in the film gives a sense of his style, his effective way of gaining trust as well as the mistakes he makes.
The film is gripping and a biopic of sorts chronicling his career in violence. Rajkummar Rao is single minded and earnest in his portrayal of Omar, making it the traits of Omar Sheikh of whom we don't know much about other than documented facts. He laughs and jokes and gains trust easily just as he betrays the trust of the people he abducts or kills.
They all tell him 'I trusted you' but these words that accompany codes like friendship have no meaning for him, he only performs his role.
Of course there are things we can sense, the alienation of his London life for example. Omar is a part of an anonymous population of London living in ghettos desperate to do anything that would give them a name, young men with accents and confused souls who are easily radicalized. Omar begins his war like many other British Muslims with the anger and helplessness that had surrounded the genocide in Bosnia and Serbia.
Theories of violence tells us, that darkness and violence exists within all of us, and its choice and negotiation of the darker part of our selves define our course of life.
The world of the characters that we see in the film is full of men, there are barely any women in the film. Women appear in social familial moments like a wedding, dispensable just as they are in highly masculine societies. And it is this hyper masculine space that Omar and the other radicalised men thrive in, that seems to draw identity from acts of violence, an identity that is not simply religious but also masculine. An interesting character of the film is one of Omar's father (Keval Arora) a man who is seen right through the film, but someone who you can never fully gauge.
Is he with Omar? Is he repentant for his son? Is he too weak to see beyond his family? Or is he like others in alienated societies, who live isolated lives and hope for some recognition that is brought to them by their children even if their actions are wrong.
Omar opens up questions and points about discussions, which are not necessarily comfortable just like it did in the audience interaction after the film. You wonder how particular instances will be interpreted because interpretation changes the text and the film every-time it is watched. The film would be interesting viewed with Shahid especially after both director Hansal Mehta and Rajkummar Rao (playing both the characters very well) talked of the irony around Shahid and Omar's destinies.
Both men were in jail around the same time but both choose different paths. The film does not have a release date yet and for that reason, keeping with the code of silence and not revealing more about the storytelling, this is not a review yet. Just an assemblage of observations on a festival screening and discussion.
Entertainment
'I'm constantly figuring out what I'm going to do next': With over 70 acting roles and 45 directing credits, Clint Eastwood, 91, does not want to call for retirement yet.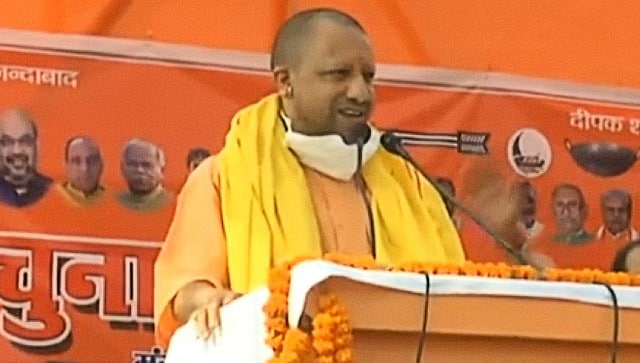 Entertainment
The seers alleged that Bollywood artistes consume alcohol, eat meat and involve in immoral activities due to which they can never represent pious characters of the Ramayana.
Entertainment
Voot Select has hit upon an interesting show that retains the dramatic tension for the most part of the eight episodes.