Half Girlfriend rakes in 50 cr at box office but it's an unimpressive Chetan Bhagat book adaptation
Reacting to those who criticised Half Girlfriend lead actor Arjun Kapoor said that films were made for an audience, not for critics. But it seems the audience deserved a much better version of even this film.
Watching Mohit Suri's Half Girlfriend is a surreal experience.
Imagine a film-loving viewer momentarily entering cliché heaven and being forced to watch that they have already witnessed hundreds of times across thousands of films.
Everything about Half Girlfriend — right from its plot, narrative, the way the actors interpret the characters and situations, and even the nuances — is 'full full filmy' but not the kind that one could enjoy it.
While almost every single Chetan Bhagat book in the past has been panned in the literary circles, they sold well. But with Half Girlfriend it was the first time the author's book was greeted with skepticism even amongst his dedicated fan base. Some even said that it was screenplay masquerading as a book.
It was a no-brainer that the book would be made into a film soon, its success, however, was under a cloud. It is said that nothing succeeds like success and the box office gold struck by the previous film based on a Bhagat book, 2 States (2014), made it a tad more difficult for the film version of Half Girlfriend to succeed.
Half Girlfriend has raked in nearly almost Rs. 50 cr in just six days of its release. Yet the chances of the film surviving the test of time or being recalled in a year from now are low.
One could safely say that even in the pantheon of films made on Chetan Bhagat books, Half Girlfriend might just rank a notch higher than Hello (2008) that was based on One Night @ The Call Center. And, that is a sad thing.
Bhagat might not be the greatest ever writer or even the finest but his books have managed to capture the imagination of millions. Moreover, for good or worse, he has initiated a huge number of people into reading. Similar to 2 States, Half Girlfriend, too, somewhere looked at an idea that had the potential to become bigger than the basic premise it operated upon.
In a chat with this author a little before Half Girlfriend was yet to go on the floors, Bhagat said that he wanted to break away from the predictable urban set-up that all his books had featured up until then but at the same time he didn't want to lose the 'cool' quotient that his regular readership craved.
He may have designed the narrative as a 'safe' love story but the background with the reference to the rural education system was a departure from his usual metro based observation. Yet the screenplay ended up falling prey to the clichés that in some oblique manner were the highlights of the book.
In the realm of the traditional Hindi film, love story clichés are a given. In the case of Half Girlfriend, the biggest cliché is the manner in which the idea of Bihar is projected.
In popular Hindi films, unfortunately, there are usually only two variations of most characters hailing from Bihar; either they are criminals or victims of extreme caricaturisation. The Bihari as the hardened criminal probably came into the mainstay with Paresh Rawal's Lal Bihari in Jigar (1992) and reached its peak with Siyaji Shinde's borderline psychopath criminal-politician Bachhu Yadav in Shool, a character loosely based on politician turned criminal, Mohammad Shahabuddin.
As for the comic aspect, it was just about every other character from Bihar where quite simply the twang was enough to set it off.
In Half Girlfriend Madhav Jha (Arjun Kapoor) is asked right at the onset why Bihar is the way it is and the manner in which he says he has no clue but would like to find out so that he could set things right, reveals the identity crisis that many would be afflicted by in real life. But rather than making a statement, Half Girlfriend's script checks all the predictable boxes where everyone including Madhav himself mocks the 'Bihari' element.
In a way, Bihar, like the title of a book by journalist Vijay Nambisan suggests, is in the eye of the beholder and this was what Half Girlfriend could address. Rather it makes everyone including Madhav's college friends, who hail from Bihar as well, state the same hackneyed thing about Bihar through the course of the film.
Adaptations tend to be faithful to the source material but the difference between a great book and a film based on it is the manner in which it is adapted. In Bhagat's own case the unlikely adaptation of The 3 Mistakes of My Life as Kai Po Che or even the way the basic kernel of Five Point Someone was the only thing retained in 3 Idiots are testimony about the difference between a book and its film version.
Perhaps it would be too much to expect this from a 'Bollywood' film and more so when it's a film based on a Chetan Bhagat book that was criticised for reading like a screenplay.
Reacting to some critics lead actor Arjun Kapoor said that films were made for an audience, not for critics but it seems the audience deserved a much better version of even this film.
Find latest and upcoming tech gadgets online on Tech2 Gadgets. Get technology news, gadgets reviews & ratings. Popular gadgets including laptop, tablet and mobile specifications, features, prices, comparison.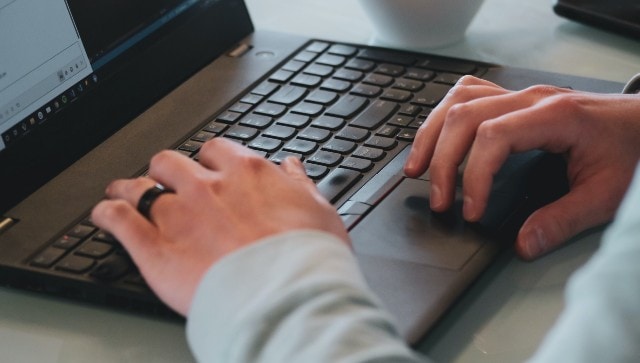 India
After considering the objections raised by candidates on the provisional merit list, the final merit list will be released on 27 January
First Cricket News
Put in to bat, Delhi rode on a blazing 74 off 37 balls by two-down Nitish Rana to post a mammoth 206 for 4 and then bundled out Mumbai for a meagre 130, with left-arm pacer Pradeep Sangwan (3/20) leading from the front.
India
'Both her eyes were damaged, but it is yet to be ascertained whether she has completely lost her eyesight,' doctors attending to the girl in Madhubani Sadar Hospital said