Gwyneth Paltrow brings The Go-Gos to Broadway in the musical Head Over Heels
The Go-Gos, the pioneering all-woman rock band, are heading to Broadway with an assist by Gwyneth Paltrow who is producing the musical Head Over Heels
The Go-Gos, the pioneering all-woman rock band, are heading to Broadway, with an assist by Gwyneth Paltrow.
On 12 December, the Hollywood star was announced as a producer for Head Over Heels, an upcoming musical that will trace the story of the rockers known for infectious pop-rock songs such as 'Vacation'.
"If you told us 30 years ago that our songs were going to be in a musical, we'd have said, 'Of course they'll be on Broadway!' None of us would have really believed it, though," The Go-Gos said in a statement.
The Curran Theatre in San Francisco announced on Tuesday that Head Over Heels would premiere there on 24 April before heading to New York, with the Broadway details not yet revealed.
A statement described the musical on The Go-Gos as "a tantalizing odyssey wrought with mistaken identities, jealous lovers, romance and scandal."
It marks the first production on Broadway for the Shakespeare in Love actress. The musical will be directed by Michael Mayer, the force behind rock musicals such as Green Day's American Idiot and Spring Awakening.
The New York Post, quoting unnamed sources, reported earlier this year that Paltrow refused an offer to invest in Head Over Heels from Hollywood mogul Harvey Weinstein, who soon afterward was disgraced by wide accusations of sexual abuse.
The Go-Gos are one of the most successful all-women bands in a rock scene dominated by men. They emerged in Los Angeles in the 1970s, around the time Paltrow was growing up in the city.
Go-Gos frontwoman Belinda Carlisle went on to a successful solo career with hits such as 'Mad About You' and 'Heaven Is a Place on Earth'.
Entertainment
"It's not a Garrix song with Bono doing the vocals and The Edge playing guitar. Everybody has contributed as much to the final song," Martin talks about collaborating with his childhood idols for 'We Are The People,' the anthem of UEFO EURO 2020.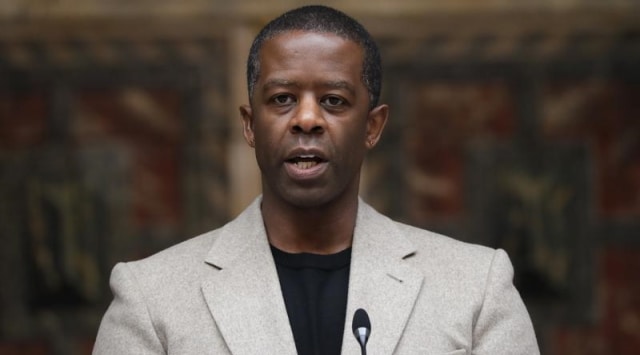 World
Spanning 150 years and running three and a half hours, The Lehman Trilogy illustrates the trajectory of western capitalism.
Entertainment
In the show, Springsteen performs 15 songs — including 'My Hometown,' 'Thunder Road,' and 'Born in the USA' — and tells stories about growing up in New Jersey.