Gulshan Grover: 'Boney Kapoor told me I will play Mogambo if Mr India is remade'
In an exclusive chat with Firstpost, Gulshan Grover talks about his upcoming mockumentary Badman, how villains no longer exist in Bollywood and playing Mogambo from Mr India.
It was pure passion that made Gulshan Grover change the course of his life. Despite having graduated from the prestigious SRCC, Grover opted for the world of art and cinema over corporate boardroom meetings.
However, when he thought of moving to Pune to enroll at the prestigious FTII's acting course, the course itself shut down that year. By a stroke of luck, one of the revered teachers at the Film Institute opened his own acting school in Mumbai and it was at this school where Gulshan was to hone his acting prowess along with Anil Kapoor, another classmate. More than 400 films later, life has now come a full circle for Gulshan Grover.
The much-loved villain's mockumentry feature film titled Badman will soon be screened at the International Film Festivals of London and Moscow. At 61, Gulshan defies his age and oozes the excitement of a 40-year-old for whom life has just begun. It was instant stardom for Gulshan when he brought alive the character of Kesariya Vilayati aka Badman, in the Subhash Ghai directed Ram Lakhan.
The current phase that Gulshan is passing through can also be dubbed as reinvention. "I think it's extremely important for an individual to reinvent himself and be continuously evolving. Sooner or later you will be left in a situation which won't be very pleasant," he explains.
Badman has an 'itching' Mahesh Bhatt playing a director and Manisha Koirala, Rishi Kapoor, Chunky Pandey as actors. When the film (which was initially serialised for an OTT platform) was offered to Gulshan he had his own apprehensions: "Before Badman, people made web series for audiences but no one had the courage to make a web film for the same audience. It was very courageous of the makers' to indulge in a tiny little film about Badman where I myself am playing the title role and meant only to be consumed on the web domain. I was bit apprehensive about their intention but when I met the team I found them to be doubly excited. I told them shooting kal se hi shuru karo lest they change their mind."
The very nature of a mockumentry pokes fun at its subject and this was something Gulshan was not very comfortable with in the beginning. He endured all the nasty things that were part of the script.
How about at the ability to laugh at oneself in real life? "If one were to say such things to me in real life, I will beat that person. I am not comfortable at all with it. I would have become aggressive with such people and I am pretty sure they would have walked out of room with either a broken leg or with a slap," says Gulshan without mincing words.
Taking the discussion of Badman further, Gulshan also rues the fact that villains don't exist anymore in Hindi cinema. The 70s gave us Gabbar Singh, 80s had Shakaal, Dr. Dang and Mogambo, 90s too had a Kancha Cheena, but the dawn of the new millennium also coincided with the demise of Hindi film villains.
"Villains have disappeared from the screens and they have become almost extinct. My recent act in Behen Hogi Teri was an effort to revive that old evil attitude," he says, adding, " Who is bad and who is good - they both have sort of merged now. The plot of current films now has circumstantial villains as opposed to physical villains."
Gulshan also pats his back when the mention of Hollywood pops up. He gives himself the credit of paving a smooth way between Bollywood and Hollywood, as he was one of the first few actors to make the smooth transition. He is happy that the path is now being followed and cemented further by actors like Irrfan Khan, Priyanka Chopra and Deepika Padukone
"Earlier the entire thing was looked down upon and we were not considered worthy of international film exposure. I fought against it and paved a way," he adds.
Not many know this that soon after Gulshan finished his acting course and was on lookout for a job, he landed one at the institute itself as a teacher. The next few years were spent teaching acting to future stars like Sanjay Dutt, Sunny Deol, Govinda and Kumar Gaurav.
So is there any role for which Gulshan is ready to give an arm and a leg? Gulshan rattles all the iconic roles that Bollywood has witnessed but eventually settles down for Mogambo from Mr. India. "I would love to do the role of Mogambo. In fact Boney Kapoor had also spoken to me when he was thinking of making Mr. India again. He told me that I will play Mogambo if the film is made."
Whether Mr. India will ever be remade is all but speculation, but as of now Gulshan is happy that Badman has helped him find the path to reinvention and has also given that much needed booster to the tribe of villains.
Entertainment
Shilpa Shetty says she refused offers of scripts about hard-hitting subjects and heroine-centric plots, as they lacked commercial value.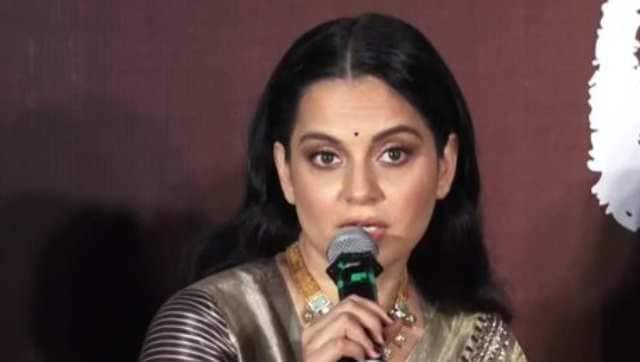 Entertainment
Javed Akhtar had filed a criminal complaint against Kangana Ranaut in November 2020 before the magistrate for allegedly making defamatory and baseless comments against him in television interviews.
Entertainment
Aamir Khan's Laal Singh Chaddha recently came under the scanner after a Twitter user accused the film unit of littering in Ladakh. Incidentally, it was Khan who was credited for the region's tourism boom over a decade earlier.