Gully Boy is India's Oscars 2020 entry; Karan Johar, Anil Kapoor, Swara Bhasker congratulate Zoya Akhtar, Ranveer, Alia
Bollywood celebrities took to social media to celebrate Alia Bhatt and Ranveer Singh-starrer Gully Boy's entry to Academy Awards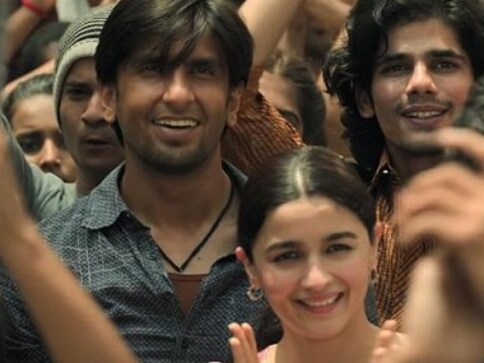 As soon as Ranveer Singh and Alia Bhatt starrer Gully Boy was announced as India's official entry to the 92nd Oscar Awards, Bollywood fraternity rushed in to pour their wishes to the entire team for the feat. From Dia Mirza, Karan Johar, Anubhav Sinha to Swara Bhaskar and Uday Chopra, many celebs posted good luck messages on social media.
Expressing happiness over the film's selection in the Oscars 2020, filmmaker Karan Johar beamed with joy and tweeted, "My absolute favourite film of the year is the official Indian entry for the OSCARS!"
Elated by the news, actor Anil Kapoor congratulated the entire team on his Instagram story. "Congratulations Zoya Akhtar and team Gully Boy. This is just incredible!!" he wrote.
(With inputs from agencies)
also read
World
Elon Musk has again defended Twitter's recent uptick in censorship, especially with regard to Turkey's election. Musk even went on to call journalist Matt Yglesias a 'numbskul' for pointing it out, adding that Twitter will reverse its decision, if proven they had a choice.
World
Ella Irwin, one of Elon Musk's closest confidants, and head of Twitter's Trust and Safety has resigned from her job. Irwin was one of Musk's staunchest supporters and often defended some of his most controversial moves
India
In a major blunder by Gurugram residents, four people were captured drinking, dancing and sticking their bodies out of a moving car