Gulabo Sitabo trailer: Amitabh Bachchan, Ayushmann Khurrana are at loggerheads in Shoojit Sircar's dramedy
Amitabh Bachchan plays a Lucknow landlord, who wants to get rid of his tenant, played by Ayushmann Khurrana, in Gulabo Sitabo.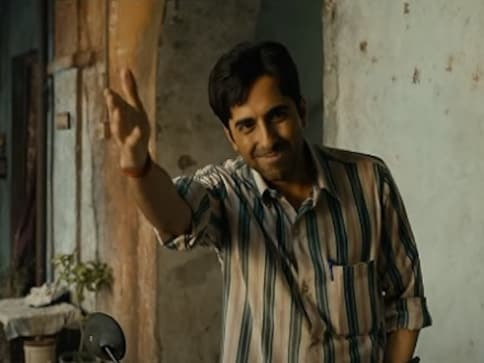 On Thursday, director Shoojit Sircar, and actors Amitabh Bachchan and Ayushmann Khurrana engaged in a banter over a video call to announce that the trailer of their film Gulabo Sitabo will release on Friday.
The trailer shows Bachchan as Mirza, a 78-year-old landlord who would move heaven and earth for his most prized possession — an old depleted mansion in the heart of Lucknow. He is always seen at loggerheads with his tenants, amongst them most prominently, Baankey (Khuranna), a shrewd, sly, and squatted tenant, who matches Mirza bit for bit in their ceaseless bantering.
Gulabo Sitabo is a quirky slice-of-life dramedy where Mirza and Baankey, much like Tom and Jerry, are unique and unmatched, friend and foe, naughty and smart, little and large — all things required to produce chaos.
The trailer shows the film also stars Vijay Raaz, who plays an archaeology department official, and serves as a hurdle in Mirza's quest to sell his mansion.
A Rising Sun Films production, Gulabo Sitabo is directed by Shoojit Sircar, written by Juhi Chaturvedi, and produced by Ronnie Lahiri and Sheel Kumar. It marks Bachchan's reunion with this team after Piku in 2015. Bachchan had also worked in Sircar's yet-unreleased film Shoebite, which Khurrana recently called the director's "best work" till date. The veteran actor was also seen in the 2016 courtroom drama Pink, where Sircar was the creative producer.
Khurrana returns to the turf he made his Bollywood debut with, under Sircar's direction and with Chaturvedi's script, in the 2010 romantic comedy Vicky Donor.
The movie will premiere exclusively on Amazon Prime Video India on 12 June. It marks thefirst film that has bypassed theatrical release to premiere directly on a streaming platform, owing to the uncertainty over reopening of cinema halls, that were shut during the nationwide lockdown to combat the coronavirus outbreak.
Entertainment
In Cheeni Kum, the three central women are anything but sweet. Despite belonging to starkly different demographics, they all have their head on their shoulders and they navigate life armed with a razor-sharp tongue and an even sharper wit.
Entertainment
It is yet to be seen how Brahmastra performs at the box office. But from the trailer, it seems that Ayan Mukerji's magnum opus is the big event film that will revive Bollywood.
Entertainment
Ranbir Kapoor's Brahmastra: Part 1 Shiva will release theatrically on September 9th, 2022, in 5 Indian languages – Hindi, Tamil, Telugu, Malayalam and Kannada with a stellar ensemble cast of Amitabh Bachchan, Ranbir Kapoor, Alia Bhatt, Mouni Roy and Nagarjuna Akkineni.