Guardians of the Galaxy Vol. 2 is Marvel's 15th film to open number one at box office
Marvel has never had a bad box-office turn out, save The Incredible Hulk in 2008.
Marvel Studios' Guardians of the Galaxy Vol. 2 is the 15th Marvel film to have a top opening at the domestic box office in the USA. The studio has never had a movie not open on top, reports CNN Money. The film has grossed more than $428 million worldwide.
The film was Marvel Studios' fifth biggest opening in the last decade that Marvel has been around and has the second-highest opening of the year so far, and has grossed a total of $283 million worldwide.
The first Guardians film, when it premiered in 2014 was a big gamble for Marvel because it divulged from its regular story line of a serious hero-saves-the-world franchise and grossed more than $733 million worldwide.
The film and its sequel take a look at the antics of a group of intergalactic misfits who come together to form an odd band of superheroes.
They are like the Avengers — but these superheroes are funnier and the characters have a moral ambiguity that lent itself to amusement unlike the Avengers or DC's very serious Justice League.
The film stars Chris Pratt, Zoe Saldana, Vin Diesel and Brad Pitt in the lead roles. The third sequel of the film is already in the preproduction stage.
Disney, which acquired Marvel in 2009, spent about $200 million to make the visual effects-heavy Guardians Vol. 2. Fox Business also notes how Disney hasn't released a big-budget disappointment since last summer's The BFG and Alice Through the Looking Glass and how all of Marvel films have been a hit save for The Incredible Hulk in 2008.
Find latest and upcoming tech gadgets online on Tech2 Gadgets. Get technology news, gadgets reviews & ratings. Popular gadgets including laptop, tablet and mobile specifications, features, prices, comparison.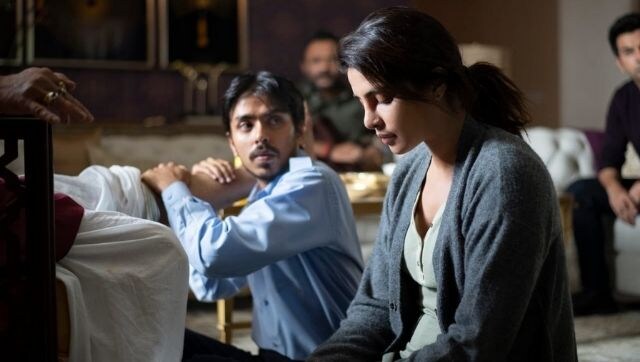 Entertainment
From Saif Ali Khan's Tandav to Priyanka Chopra and Rajkummar Rao's The White Tiger, here's all you can look forward to watching this month.
News & Analysis
The Sony PlayStation 5 is priced at Rs 49,990 and Sony PlayStation 5 Digital Edition has been announced at Rs 39,990.
Entertainment
On Jeremy Renner's 50th birthday, a look at some of his most memorable performances, from Mission Impossible to American Hustle