Guardians Of The Galaxy director James Gunn opens up on being fired by Disney: Felt as if my career was over
James Gunn said Disney had the right to fire him over the tweets.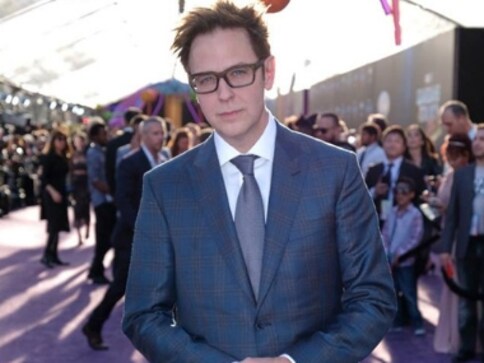 He is back as the director of Guardians of the Galaxy Vol 3 after much drama but director James Gunn says he felt like it was the end of the road when Disney fired him in 2018 over controversial old tweets.
The cast and fans rallied around Gunn when Disney severed its ties with the director in July last year. Gunn was reinstated as the director in March this year.
Recalling the day of his firing, Gunn told IndieWire,"That first day, I'm going to say it was the most intense of my entire life."
"There have been other difficult days in my life, from the time I got sober when I was younger, to the death of friends who committed suicide. But this was incredibly intense. It happened, and suddenly it seemed like everything was gone. I just knew, in a moment that happened incredibly quickly, I had been fired. It felt as if my career was over," he added.
The director said the outpouring of love from his girlfriend, the "Guardians' cast" and other in the industry kept him sane during that period.
Gunn had issued a statement to apologised for the tweets when the controversy first broke out over his old tweets, in which he had joked about pedophilia and molestation.
The director said Disney had the right to fire him over the tweets.
"I don't blame anyone. I feel and have felt bad for a while about some of the ways I spoke publicly; some of the jokes I made, some of the targets of my humor, just the unintentional consequences of not being more compassionate in what I'm putting out there," Gunn said.
"I know that people have been hurt by things that I've said, and that's still my responsibility, that I wasn't as compassionate as I should be in what I say. I feel bad for that and take full responsibility. Disney totally had the right to fire me. This wasn't a free speech issue. I said something they didn't like and they completely had the right to fire me. There was never any argument of that.
After exiting Disney, the director moved on to write and direct Warner Bros Suicide Squad, which he will complete first before returning for the Guardians franchise.
Entertainment
Mia Goth's dual role proves to be the X-factor in Ti West's ode to low-budget filmmaking of all stripes.
Entertainment
Sheryl Lee Ralph had already broken into tears before the show, when she'd been handed a tablet on the carpet with a recorded message of support from a beloved aunt.
Entertainment
The 51-year-old performer whose given name is Michael Tyler is innocent of all charges, attorney Joel Pearce said after the arraignment in Ascension Parish court in Gonzales, about 15 miles (24 kilometers) from Baton Rouge.