GST: New 28 percent tax could ring death knell for regional film industries in South India
This new GST regime — which will be implemented from 1 July 2017, may be good news for Bollywood, where entertainment tax is as high as 45 percent in metros like Mumbai. However, it could very well sound the death knell for regional cinema, mainly in South India.
The Goods and Services Tax (GST) rolled out by finance minister Arun Jaitley will replace the current entertainment and service tax with a single 28 percent tax. Now this new GST regime — which will be implemented from 1 July 2017, may be good news for Bollywood, where entertainment tax is as high as 45 percent in metros like Mumbai. However, it could very well sound the death knell for regional cinema, mainly in South India.
L Suresh, veteran producer, distributor, and president of the South Indian Film Chamber of Commerce (SIFCC), said: "The GST of 28 percent will hit south Indian cinema badly. This is not only because (existing) tax rates are low, but also in states like Karnataka, there is no tax on Kannada films. Ticket prices are capped and the Tamil Nadu government gives tax-free status to Tamil films with Tamil titles and have a 'U' censor certificate. So far, regional cinema — including Bengali and Marathi — has worked well due to the low tax structure. Now, with implementation of GST, tax will double — or in some cases, treble."
One of Kerala's leading exhibitors, Nandakumar Kaimal of the Priyadarsini Complex in Palakkad, opined that the GST would adversely impact the box-office collections of films in the state. Bills passed by Parliament allow local bodies to continue to collect entertainment tax under the GST regime. Kerala and some other states are now empowering local bodies (municipal corporations, municipalities, panchayats, local councils, district councils, etc) to levy an additional entertainment tax. While entertainment tax levied by the state government is subsumed in GST, the tax levied by local bodies would be outside of the GST regulatory framework. In short, we would end up charging 28 percent GST plus an additional 12 to 25 percent local bodies' taxes."
In Kerala, local bodies pay salaries to their employees mainly from taxes levied on cinema theatres. And most of these panchayats and municipalities are controlled by the ruling CPM and its allies, who have strongly objected to the GST. The Pinarayi Vijayan government in Kerala is caught in a pincer, as the state runs a large number of government-controlled screens under the 'Kairali' brand.
In Karnataka, the situation is alarming as Kannada films aren't subject to entertainment tax while other language movies, which are dominating the multiplexes in the state, are liable to pay 30 percent taxes. Now all of them have to pay GST. Recently, there has been a cap on ticket prices, with multiplexes not allowed to charge more than Rs 200 per ticket. In Bengaluru, other-language films (Hindi, Telugu, Tamil, Malayalam and English) will have an even bigger edge over Kannada films once GST is implemented. Sa Ra Govindu, president of Karnataka Film Chamber of Commerce (KFCC), said, "The film fraternity is taking up the GST issue on an emergency basis. We have already appealed to the government on the issue. If the tax rate goes up for Kannada films from the present zero percent to 28 percent, it will pose a serious threat to the very survival of the industry."
In the film-crazy Telugu states of Andhra Pradesh and Telangana, which report high net box office collections, the situation is grim. The entertainment tax on Telugu films is low and varies from 7 to 15 percent. Once GST is implemented, it will translate into higher ticket rates and kill the common man's interest in cinema. A leading distributor said, "Telugu cinema's business model is predicated on low ticket rates which attract higher footfalls. With GST, ticket rates will go up substantially — and hinder the growth of Tollywood."
Meanwhile there is panic in Kollywood, where — for the last 50 years — successive Dravidian governments (Read DMK/AIADMK) had a vice-like grip over the film industry. Cinema tickets were cheapest among all states in India in Tamil Nadu, where there is a cap on ticket pricing. That, along with the tax-free benefit for the Tamil films with titles in Tamil and 'U' ratings (as mentioned earlier in this report) benefited major stars like Rajinikanth (whose recent films Endhiran, Kochadiyaan, Lingaa, Kabali were tax free), which in turn helped boost the box office collections. Now the state government will not have any control over ticket pricing and its hold on Kollywood superstars will vanish.
Tamil Nadu, which had various slabs of entertainment tax (from about 12 percent to 30 percent), will now have a uniform GST of 28 percent from panchayat to metro cities, which means that a single screen in a 'C' centre will pay the same tax as a high-end multiplex in Chennai city. L Suresh of SIFCC said, "I just cannot understand why such high GST (is being imposed) at a time when there is hardly 5 to 10 percent success ratio among the films released, and piracy is at an all-time high. And the film industry is being charged the same 28 percent slab as a luxury five-star hotel. There should have been a slab system tax rate just like hotels (have), for the entertainment industry."
Meanwhile a record number of Tamil films are getting ready for release before 30 June 2017, to avail of all the tax benefits. Many films like Arulnithi's Brindhavanam, Jayam Ravi's Vanamagan have all got tax exemptions and are now trying to release at the earliest. The SIFCC will be roping in Rajinikanth and Kamal Haasan to use their clout in Delhi to modify the GST rate. L Suresh points out, "The show has to go on and the industry has to survive. For that, there should be a reasonable GST."
Find latest and upcoming tech gadgets online on Tech2 Gadgets. Get technology news, gadgets reviews & ratings. Popular gadgets including laptop, tablet and mobile specifications, features, prices, comparison.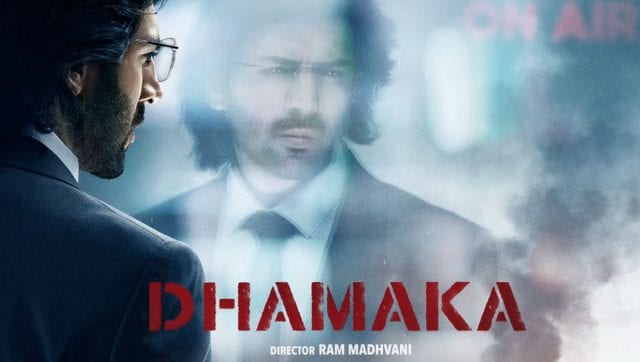 Entertainment
Kartik Aaryan's Dhamaka is expected to go on floors in December, with the makers eyeing a summer 2021 release.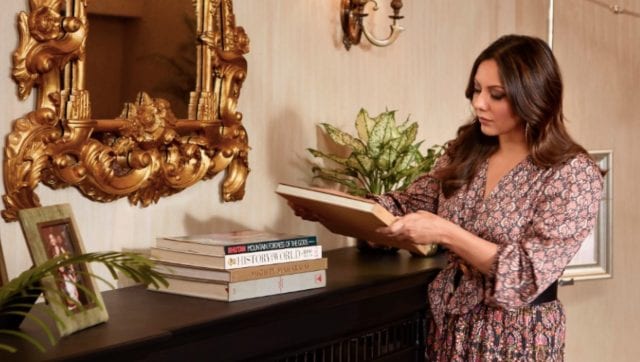 Entertainment
The winner of Shah Rukh and Gauri Khan's contest with Airbnb will get a chance to spend a day in the actor's New Delhi home.
Entertainment
Ram Setu will be directed by Abhishek Sharma and co-produced by Akshay Kumar along with Vikram Malhotra.