Grammy Awards 2018: Ed Sheeran's Shape of You wins over Kesha's Praying and Twitterati can't handle it
Kesha's 'Praying' and Rainbow were both nominated for Grammys but sadly lost to Ed Sheeran's 'Shape of You' song and Divide album.
Dressed in white and accompanied by five fellow female artists, pop singer Kesha took the spotlight at the Grammys on Sunday to deliver a powerful ballad as part of the Time's Up movement to end sexual harassment.
Kesha, 30, who has been battling her former record producer Dr. Luke for years in U.S. courts over allegations of emotional and sexual abuse, performed her defiant single Praying alongside Cyndi Lauper, Andra Day, Camila Cabello, Bebe Rexha and Julia Michaels and an all-female choir.
"Praying" is the lead single from Rainbow, Kesha's first album in five years following her bitter legal fight over her record contract.
"You brought the flames and you put me through hell; I had to learn how to fight for myself," Kesha sang.
The singer broke down in tears at the end of her performance and hugged the artists accompanying her on stage. Host James Corden, with tears in his eyes, said, "Music often resonates more than the spoken word ever could."
Both 'Praying' and Rainbow were nominated for Grammy awards this year but sadly lost to Ed Sheeran's 'Shape of You' song and Divide album in the pop categories.
Here are some furious tweets:
Lady Gaga wrote Million Reasons in a healing process to recover from a severe heartbreak. Kesha wrote Praying after being through her literal worst nightmare. Ed Sheeran wrote Shape Of You about a club girl he was horny for. Congratulations Recording Academy. Thank you for this.

— Monster Reactions (@LMonsterReacts) January 29, 2018
Kesha really did go through hell and back to release Praying and get nominated for a Grammy, only to lose to an Ed Sheeran song about how he likes a woman's body over a Sia sample #GRAMMYs — greedyforari (@greedyforari22) January 29, 2018
Ed Sheeran sings a song about getting a woman drunk and taking her home for sex and wins a #grammy for it. Kesha writes/sings a song as a direct response to the sexual abuse she endured and gets....??? Like you must be kidding?? #GRAMMYs

— casey (@sklowinthedark) January 29, 2018
That pop vocal award should've gone to Kesha. There's nothing about "Shape of You" that gives me vocals. — Craig Bro Dude (@CraigSJ) January 29, 2018
🗣️ KESHA COVERED HERSELF IN RAINBOW PAINT AND CAME BACK FROM A CRUSHING PERSONAL TRAUMA LIKE A BEAUTIFUL PHOENIX AND YOU LET ED SHEERAN ROB HER?!?!? #grammys

— Suzie Samin is revising (@suzannesamin) January 29, 2018
Ed Sheeran? Over Gaga, Kesha and Lana? In this political climate? @RecordingAcad pic.twitter.com/69Exv50PU4 — Marc (@MarcMonster) January 28, 2018
wait I'm supposed to just keep watching the #Grammys after Kesha didn't win best pop song?? where's the outrage

— Andrea Boehlke (@andreaboehlke) January 29, 2018
As if Ed Sheeran winning over Kesha or Gaga wasn't bad enough, he couldn't even show up to take it? pic.twitter.com/gFBL6eo9SN — Hugh McIntyre (@PopBangHugh) January 29, 2018
Entertainment
Lloyd Price, also known for 'Personality', 'Stagger Lee', was inducted into the Rock and Roll Hall of Fame in 1998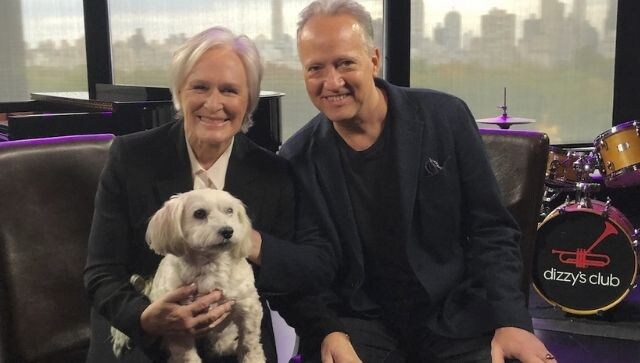 Entertainment
"My goal is to move people to some kind of thoughtful action, says Close, who's offered her voice on three songs on the album titled Transformation, debuting on 7 May.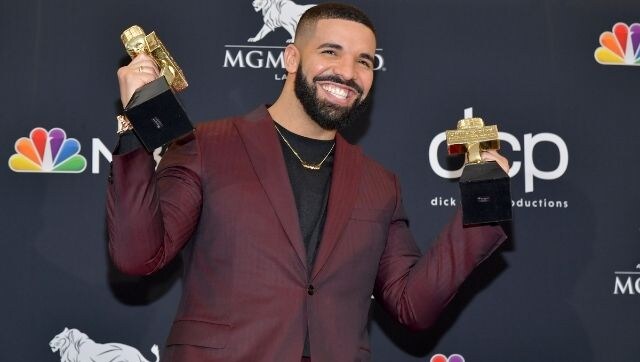 Entertainment
Drake is also up for seven awards at the 2021 ceremony, including the top artist honour.