Grammy Awards 2018 checked all the politically correct boxes but failed on its primary account — music
One wonders if the Grammy Awards had a checklist of potential problem areas that reads like: Women. Check. Artists of colour. Check. Political orientation. Check. Contemporary relevance. Check.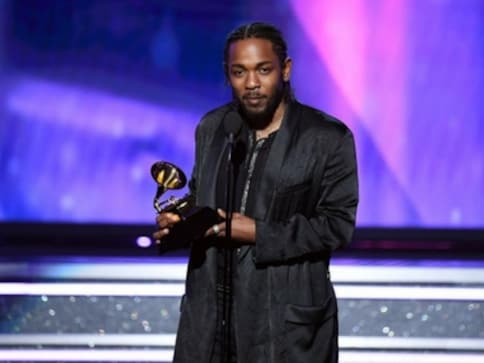 It's tough to be in the business of awards shows. You cannot please everyone. You can barely recognise new talent without making provision for the old. And there's only so much time and bandwidth you can accord to a galaxy of stars, all jostling for space in their Louboutins. Even the most redundant of award shows like the Grammy tries its very best to create the semblance of balance, most often ending up failing rather spectacularly.
Also read: Best moments from Grammy Awards 2018: From Kendrick Lamar's fiery opening act to Kesha's emotional performance
To start with, unlike Indian popular award shows that dare not be seen overtly poking fun at political ideology, everything about awards such as the Grammys and the Oscars is a medley of trying to make politically correct choices by the Recording Academy and anti-establishment tirades by the recipients of the same Academy's awards. There's a strong sense of trying to fix the wrongs of the past that tends to override the responsibility to honour quality music.
It's a music awards show, for heaven's sake. Not a place to settle Twitter battles stoked by a President who is, like, really smart.
Sure, it can be argued that at least musicians and artists are trying to take a social stance and channelise their fame and fortune towards the worthiest of causes. So how has that helped the Grammys in 2018?
Let's see: an awards show that was wearing the #TimesUp campaign on its tailored black sleeves (or sleeveless', depending on sartorial choices) while sporting white roses — a cause that speaks of women's equality and confronts the conversation of sexual assault in the entertainment industry — did not let its only female nominee in the main category Album of the Year, Lorde, perform solo. This, even as the other male nominees interspersed the show with performances of their nominated numbers.
Apparently, she was asked to collaborate with another artist as part of the Tom Petty tribute, but when you feign social consciousness and speak of gender parity, you make sure that you cover your bases. Lorde help you, Recording Academy.
But because the awards are about righting wrongs, the Grammys chose Alessia Cara as the only woman to win in a major category this year. In what was the first televised award to be given this year, Cara won in the Best New Artist category. It would've seemed rather mundane a feat, except that she was nominated along with Khaled and SZA, two artists who had among the biggest hits of 2017 with American Teen and Love Galore. Cara is a wonderful singer in her own right and in her very short career has won much acclaim. But a tiny fact to be considered is that she made her debut in 2016, and the 2018 awards were honouring work done in 2017. Both Khaled and SZA not only had the biggest hits by new artists in 2017, they also made their debut the same year, much like the other two nominees in the same category.
Surely the Recording Academy feels like it's done its bit by getting one of the most vocal critics of sexual assault in the entertainment industry, Kesha, to render a poignant version of her song Praying, along with white-clad Cyndi Lauper and Camila Cabello. Not once taking away from the seriousness of Kesha's accusations against her tormentor producer, it has to be said that despite the context of her performance, it would've been truly nauseating if she, in an act of token feminism by the Academy, was awarded in the Best Pop Vocal, over Ed Sheeran's highly overplayed Shape of You.
The Grammy nominations came across as being more progressive than ever with four out of five artists in the Best Pop Solo Vocal category being women, and it was the first time in 20 years that a white male wasn't nominated for Album of the Year and Record of the Year. One wonders if the Grammy has a checklist of potential problem areas that reads like: Women. Check. Artists of colour. Check. Political orientation. Check. Contemporary relevance. Check.
Over the years, artists of colour have increasingly dominated the major categories. Bruno Mars pulled off an astounding Grammys sweep, winning all six awards for which he was nominated. This of course, has nothing to do with balancing the race palette at the Grammys, but everything to do with Mars' incredible talent. Given how spectacular a 2017 Mars has had — despite Kendrick Lamar's fans thinking otherwise — he deserved every bit of the accolades he received. And one would think the Grammys have finally started to get things right. At least the past few years has seen an attempt on the part of the Recording Academy to have its finger on the pulse. That would explain neo-funk reigning supreme this year, signalling the growing clout of R&B and hip-hop in the music business.
You'd be forgiven to believe that the Grammys are committed to only quality music. But the politics of music and the music of politics cannot be far behind.
Since the incumbent US President has not much to preside over apart from his micro-blogging social media account, he passes loose statements about all and sundry, including Jay-Z. And the music industry that has apparently always rallied around its artists, decides that the Grammys are the perfect platform to attack an easily provoked Head of State. So they rope in musicians like Cher, Cardi B and Snoop Dogg, along with Hillary Clinton no less, in a video sketch where they audition to record the audio version of Michael Wolff's popular book Fire and Fury. The book chronicles the volatile President's first year in office.
And with that, the Grammys can pat themselves on their liberal backs, bemused at how they got to make such a bold and entertaining political statement. Kendrick Lamar, who swept the rap category with five awards, even shouted 'Jay for President!', an obvious reference to Mr Donald Trump's recent comment on the veteran of hip-hop.
Erich Church, Maren Morris and Brothers Osbourne sang Eric Clapton's Tears in Heaven in honour of the victims of the tragic shooting at the Route 91 Harvest Festival in Las Vegas as well as the bombing at an Arianna Grande concert in Manchester, England. All four acts performed at the Route 91 Harvest Festival. What was a deeply touching moment was also stark in the complete absence of the words "gun" or "shooting", particularly in a nation battling major gun control issues. Those living under a rock may have mistaken these tragic deaths as victims of some natural calamity.
For all its penchant for taking up causes, self-congratulatory bravado and inflated sense of self-righteousness, the Grammys were conspicuous in their politically correct handling of the gun issue. Their idea of standing up for a cause is bringing white roses, gender tokenism in major awards and, surprise! U2 — a band so past its previous glory. They weren't even nominated for an award this year, but because the Grammys love them, we were subjected to a thoughtless mess of a gag, one of the worst things to happen to us since they forced their way into our iPods. They had the time for this and not for Lorde.
Damned if you do, damned if you don't, the Grammys might think. One wonders in this era of image consultants and carefully curated appearances, how much it would've cost the Grammys to just get things right.
It's a pity that an awards show that is to laud the best in the music industry, it is reduced to all cause and no effect.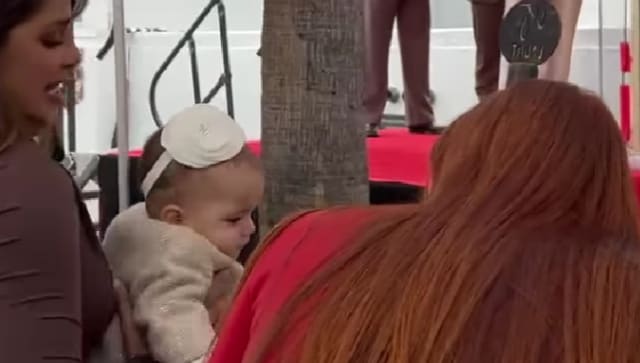 Entertainment
Priyanka Chopra and Nick Jonas welcomed their daughter last year via surrogacy and had kept the baby face's hidden since then.
Entertainment
Beyoncé, the most decorated woman in Grammy history with 28 wins, could break the late Hungarian-British conductor Georg Solti's record for most awards won if she wins four awards.
Entertainment
The performance-heavy ceremony will include songs from major contenders Styles, Bad Bunny, Lizzo and Mary J. Blige at the 65th annual show, hosted once again by comedian Trevor Noah