Grammy Awards 2018: Camila Cabello, Kendrick Lamar and other inspiring speeches from the ceremony
Not only did Grammy Awards 2018 have great performances, but also served some moving speeches by the biggest names in music.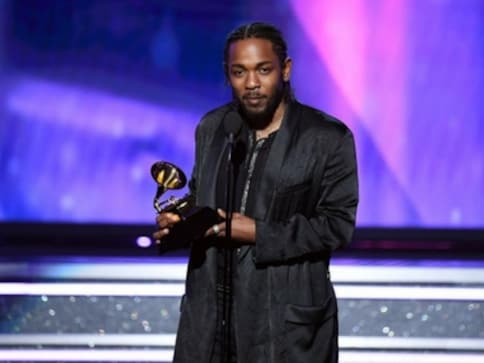 The Grammy Awards 2018 concluded with some great moments, courtesy some of the finest performers from the industry. With Bruno Mars sweeping the top three categories of Record of the Year, Song of the Year, and Album of the Year; and Kendrick Lamar winning big in the Rap category with Best Rap Song, Best Rap Album, Best Rap Performance, and Best Rap/Sung Performance, the 2018 Grammy Awards have proved to be quite unpredictable.
Not only did the show have great performances by Lamar, Gambino, Rihanna, Lady Gaga, Elton John and more, but also served some moving speeches by the biggest names in music. The Time's Up movement is looming heavy on every award show in Hollywood, and the 2018 Grammys were no different. Everyone, from Lady Gaga to Miley Cyrus to Camila Cabello, carried a white rose to the red carpet as a show of solidarity with the #MeToo and Time's Up movements against sexual misconduct.
Jay-Z for President, says Kendrick Lamar
Comedian Dave Chappelle came on stage to present the Grammy for the Best Rap Album. Chapelle, who was also on stage with Lamar during his opening performance, said it was "an honor" for him to be presenting the award for the Best Rap Album because the genre was so meaningful to him. He then gave a shout out to A Tribe Called Quest — calling out the Recording Academy for snubbing the rap group — and other classic rappers before announcing that Kendrick Lamar won the award for DAMN.
Lamar thanked rappers who inspired him, including Jay-Z, Nas and Puff Daddy.
"These guys show me the game from close and from afar," he said, before closing off with, "Jay for President."
Time's Up at the Grammys
Sexual harassment was addressed at the Grammys by actress and recording artist Janelle Monae. She wore a Time's Up pin as she spoke on stage and said, "We come in peace, but we mean business … And to those who dare try to silence up, we offer you two words: Time's Up. We say Time's Up for pay inequality, discrimination or harassment of any kind, and Time's Up for the abuse of power."
She continued, "We have the power to undo the culture that does not serve us well. So let's work together, women and men, as a united music industry, committed to creating more safe work environments, equal pay and access for all women."
Monae then introduced a performance of 'Praying' by Kesha, Cyndi Lauper, Camila Cabello, Andra Day, Julia Michaels and Bebe Rexha.
Camila Cabello speaks up for the dreamers
Camila Cabello made a moving plea for young immigrants. Cabello talked about her own experience and said, "We remember that this country was built by dreams, for dreams, chasing the American dream. My parents brought me to this country with nothing in their pockets but hope. They showed me what it means to work twice as hard, and never give up."
Cabello continued, "I'm a proud Cuban-Mexican immigrant born in eastern Havana, standing in front of you on the Grammys stage in New York City and all I know is just like dreams, these kids can't be forgotten and are worth fighting for."
She then introduced U2's performance of 'Get Out of Your Own Way'.
Logic speaks against Trump's  remarks 
Logic not only rapped his anti-suicide hit single '1-800-273-8255' alongside Khalid and Alessia Cara, but also moved away from his usual lyrics to speak on some pressing issues. These included the #MeToo and Time's Up movements to which said, "Stand tall and crush all predators under the weight of your heart that is full of the love that they will never take away from you".
He also went off on Donald Trump's vile comments about immigrants from non-white nations, and addressed it by saying, "all the countries filled with culture and diversity and thousands of years of history."
Entertainment
From the regulation of ticket prices in multiplexes to regulation of OTT subscription costs, here are some expectations of the entertainment industry from Budget 2023
Entertainment
The multi-millionaire social media influencer was arrested in December last year over allegations of human trafficking, rape and forming an organised crime group.
Entertainment
White Noise truly tests our patience. It is scattered and satirical when, considering the issues of mortality that it raises, it needed to be harnessed and serious in tone.