Google Doodle celebrates renowned shehnai player Ustad Bismillah Khan on his 102th birthday
Google honoured noted shehnai player Ustad Bismillah Khan with a doodle on his 102nd birthday on Wednesday.
Noted shehnai player Ustad Bismillah Khan was honoured with a Google Doodle on his 102nd birthday on Wednesday.
Credited with helping the shehnai, a type of wind musical instrument, attain a higher status in Indian classical music as well taking it to the world stage, Khan received India's highest civilian honour, the Bharat Ratna, in 2001. He had earlier been awarded the Padma Vibhushan in 1980, the Padma Bhushan in 1968, the Padma Shri 1961 and the Sangeet Natak Akademi Award in 1956, among other awards.
Born as Qamaruddin Khan to a traditional Muslim family in Dumraon, Bihar, the more famous name was given to him by his grandfather, who exclaimed 'Bismillah' when he first saw Qamaruddin's face.
Though he started playing in public at the age of 14, Khan shot into the limelight at the All India Music Conference at Kolkata in 1937, according to Google's blog post. Three decades later, he performed at the Edinburgh Music Festival and took the shehnai to a global audience.
Khan played at Red Fort on the eve of Independence and on the first Republic Day. Even today, Republic Day celebrations are broadcast to the opening notes of his music.
The Doodle has been illustrated by Chennai-based illustrator Vijay Krish and celebrates the maestro against the backdrop of a geometric style pattern with his instrument aloft, sending a festive tune out into the world.
India
The proposed tableau was set to commemorate the contributions of Netaji Subhas Chandra Bose and his INA on his 125th birth anniversary year, the CM said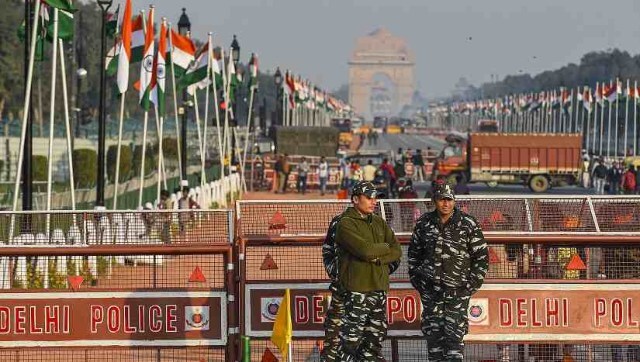 India
According to the advisory, Republic Day parade rehearsals will be held on Rajpath on 17, 18, 20 and 21 January from Vijay Chowk to India Gate
India
Taking into account the rising number of coronavirus cases across the country, the total distance of the march has been reduced by around 5 km. Also, the time of Beating the Retreat ceremony has been extended by 15 minutes