Goodbye superhero, hello real guy: The best actors of 2011
No shortage of six packs but the men of Bollywood men got a little more real in 2011. Film Impressions picks the best of 2011.
By Vikram Phukan
Ranbir Kapoor
As it was for this year's women where we had a clear front-runner in the performing sweepstakes, Ranbir Kapoor in Imtiaz Ali's Rockstar steals a march on last year's field, holding together a film that otherwise seems to be coming apart at its seams.
In the opening montage, he is the recalcitrant rock star, a rebel who fights through a barricade to take the stage in a giant amphitheater filled with thousands of his fans, and as the camera swoops unto his almost upholstered frame, we segue into flashback mode — Kapoor in college tweeds and a marked air of deference, busking with his guitar at a road crossing. Over the course of its running time, the film takes us through his character's progression, and although the styling of his 'look' is an important part of the transformation of a gauche kid with cropped hair to a straggly haired rock icon, Kapoor inhabits each change like a second skin.
In the performing of his songs (backed by Mohit Chauhan whose full-throated singing contributes heavily to Kapoor's success in this role), he is a consummate artist at work, whether it's a rousing jagran number, or a Sufi qawaali at the Nizamuddin shrine, or a send-up of an old Shammi Kapoor hit from Kashmir Ki Kali. The born performer in him comes alive, and he embodies all the traits we have come to expect of the quintessential star-actor.
When he isn't lip-synching, Kapoor tries to make sense of Ali's disjointed screenplay, with some great support from theatre actor Kumud Mishra, who provides the perfect foil to Jordan's early impetuousness.
We have seen the star demonstrate great acting range in Wake Up Sid and Rocket Singh-Salesman of the Year, two back-to-back films that go together in as much as they tell the same story using two different styles of cinema — and Kapoor straddles both boats effectively.
With Ali at the helm, Rockstar may have seemed like a veritable masterpiece on paper, and it had the sweep to deliver an epic. Instead we got an average fare that is all but rescued by the sheer virtuosity of its star, an actor who seems to have finally come of age.
Randeep Hooda
In Once Upon A Time in Mumbai, Randeep Hooda was gritty but understated, possessing the panache of a leading man even in a supporting part — standing out in stark contrast to all the 70s style flamboyance on display by the film's lead actors. In Saheb Biwi aur Gangster, he gets to do the swashbuckling this time, and his natural swagger and deadpan dialogue delivery has never been put to better use, as he becomes one with his character of Babloo, a flunky who fancies himself a king.
Even within the dissolute moral climate of the film, he isn't quite the full-blown gangster and there is still a hint of small-town naïveté (a nod perhaps, to Guru Dutt's Bhootnath from Sahib Bibi aur Ghulam) that adds to his rustic charm, making his romantic tryst with his lord's wife almost inevitable. Despite having been in the industry for a decade, Hooda has been waiting for a definitive showcase (since Ram Gopal Varma's D) and this film gets really close.
Partho Numaan
Partho Numaan, who plays the lead in Stanley ka Dabba, gets the playfulness down pat, but he also draws us beautifully into the heart-breaking world that Stanley inhabits outside the cheer and din of the classrooms. He propels his character from the back-benches of obscurity (where most children are relegated to in Indian classrooms) to the front of his class, allowing us to look at a child's world-view and potential, with alternative eyes. Numaan holds his ground with disarming maturity in a performance that deserves full marks.
Supporting turns
Two supporting turns make it to the top of the pile. In Pyaar Ka Punchnama, the delicate Divyendu Sharma makes us root for the underdog even as he sinks further and further into an increasingly pathetic cesspool of thwarted desire, because there is that natural spunkiness that lies underneath, which Sharma uses well to make his character sympathetic and identifiable. His Liquid is one of the more memorable (and quote-worthy) characters of the year, destined for the kind of cult status not usually conferred upon boys-next-door.
In Shaitan, Gulshan Devaiah's character loses steam mid-way and doesn't quite develop into an iconic anti-hero for the ages, but the actor springs off the blocks in blustering fashion. There is a simmering existential angst to his character and even if the film never quite justifies it with its stylised panache and over-emphatic score, Devaiah keeps it real. Shaitan is a true ensemble film and he seems to benefit the most from the explosive synergy on display, standing out even as the other actors (including Shiv Pandit, Kalki Koechlin and Rajat Barmecha, in an interesting cameo) feed his performance with their own bravura turns.
Continues on the next page

The top guns
The top guns haven't fared badly either this year. Shah Rukh Khan somewhat recovers from his stiff turn in Ra-One with his edgier performance as a mafia kingpin in Don 2.
Although he's done evil before — much more outlandishly (as is his usual schtick) — here his director restricts him to an economy of expression that although predictably, makes a sympathetic character out of an impenitent criminal. It also gives him a grunge persona that punctuates the action with just the right dash of élan, even in a thriller that follows a rather downtempo trajectory.
Hrithik Roshan is an actor who still has the wing-span of an albatross, and packs a lot of brawn into every moment on celluloid, but we see a more fragile, dysfunctional side to the man in Zindagi Na Milegi Dobara. He's played someone who's perennially moored in a state of limbo before, in Lakshya, from the same team. That character benefited from Roshan's early earnestness, this one puts his mid-career jadedness to very good use. It does demonstrate that he has travelled some distance as an actor, and maybe his star status (and the tics are very much in display) restricts his oeuvre somewhat.
There is a lot of bombast in Aarakshan, and Amitabh Bachchan has to deliver most of the over-written rhetoric. Old hand that he is, he doesn't balk at the task in hand, and instead raises (by several notches) the emotional tenor of a relatively rudderless film. He reminds us of of his best work in films like Govind Nihalani's Dev—the moral rectitude and integrity of character is sill there, but the lack of conviction in the plot stunts the impact of his character somewhat.
Journeyman and rising star
To round off the top ten, we have Prateik — an actor who is honing his nascent star appeal — and Jimmy Shergill, Hindi cinema's eternal journeyman.
While Prateik's later performances this year haven't been up to the mark, in Dhobi Ghat — as the young washerman Munna — he exudes a charismatic vibe and a gravitas that seems to sit easily on his young shoulders. There are conflicts in his character — his dalliance with a society girl is given an aspirational twist — that he essays with a kind of casual indifference, which adds volumes to the languorous charm of this boulevard boy.
Shergill consistently springs upon us solid performances that demonstrate his considerable range as an actor and reminds us that he's still in the reckoning (a fact people keep forgetting). In Saheb, Biwi aur Gangster, he is naturally blue-blooded but he infuses his character with a gashing of injured pride and a facile ostentation that accurately reflect the state of decrepitude his fiefdom seems to be in the throes of.
In other noteworthy performances, we have the ripped-to-perfection Ajay Devgn in true-blue superhero mode in Singham — an impressive performance even when taking into account the parameters of Southern-style masala cinema.
In Shor in The City, Pitobash Tripathy brings a manic energy to his part of a petty thug who is a bit of a nutcase. It is a stock character of sorts, but Tripathy is like an Energizer bunny on steroids and entertaining as hell.
Rajeev Khandelwal is good as the easily irked police-officer in Shaitan, but in Soundtrack, as a rockstar who has lost his hearing, Khandelwal gives his character pause, allowing him to find his musical feet again without losing his mind.
Kartikeya Tiwari in Pyaar Ka Punchnama, takes venting to a new level, especially in a ten-minute long spiel on the ill-considered ways of women — a scene that is well worth the price of admission (and which has racked up countless hits on Youtube). Finally, Saqib Saleem in Mujhse Fraandship Karoge gives us a live-wire act that is audacious and full of personality — a perfect showcase for the young actor.
Although the six-packers are still very much in vogue — with Salman Khan garnering up two of the year's biggest hits — 2011 has given us a motley crew of other kinds of men. Those who are real and identifiable, and take Hindi cinema away from its usual legion of over-the-top paragons with nary a human bone in their bodies. Thus giving us every man heroes, who seem to have been plucked out of the everyday narratives that we ourselves inhabit. This is what we have wanted to see in our cinema, all along.
The selections in this article have been made by all three contributors to Film Impressions — Deepa Gahlot, Deepa Deosthalee and Vikram Phukan.
Find latest and upcoming tech gadgets online on Tech2 Gadgets. Get technology news, gadgets reviews & ratings. Popular gadgets including laptop, tablet and mobile specifications, features, prices, comparison.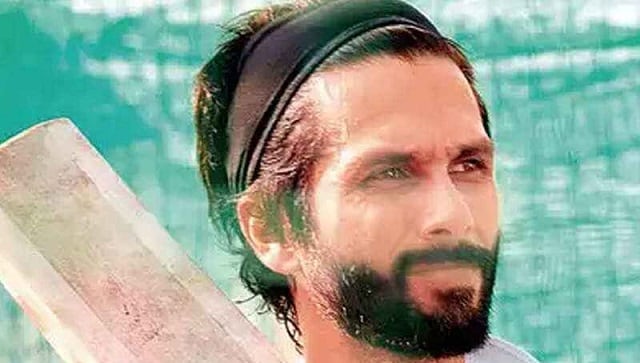 Entertainment
Shahid Kapoor, who recently concluded the Hindi remake of Jersey, wrote in a social media post that he now wishes to play a 'fun' role.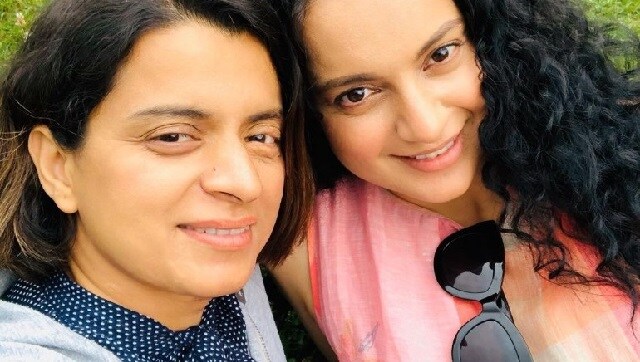 Entertainment
The FIR charges Kangana Ranaut and Rangoli Chandel with sedition and for allegedly "trying to create hatred and communal tension" through their posts on social media.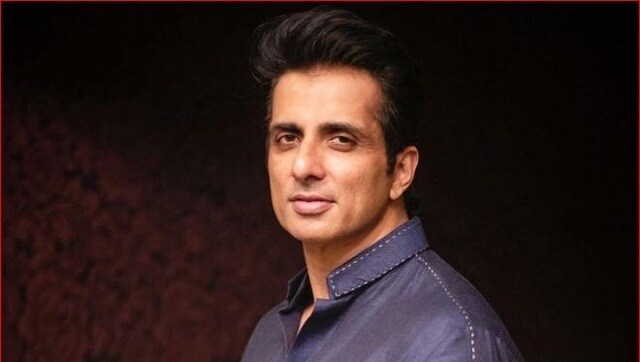 Entertainment
Sonu Sood challenges Bombay High Court order that dismissed his appeal against BMC's notice over alleged illegal construction at his residential building in Mumbai''s Juhu area.