Good Time movie review: Robert Pattinson anchors this dark crime drama about failed heist
In Good Time, a heist film unlike anything you have seen before, Robert Pattinson plays a criminal who must get his mentally challenged brother back fro the police after their heist attempt goes awry
The 19th edition of the Jio MAMI Mumbai Film Festival is finally here, and with it comes an unending list of critically acclaimed Indian and international films to watch. Some of these are submissions for the Oscars, while others are hitherto untold, hyperlocal stories. Firstpost will review the most promising of these films.
How many films have you watched where a heist goes wrong? If you're a hard-boiled film buff, it must be at least a dozen. And yet you've probably never seen a film like Good Time.
Directed by Ben and Josh Safdie, Good Time is a kinetic, darkly thrilling film that goes so deep into the underbelly of New York so fast it's hard to keep track of the goings-on. It's a consistently tense narrative, filled with lush visuals and an atmosphere dense enough to feel choked by. It's the exceptional film that works as a solid crime drama, an entertaining thriller with a race against time, and as a character piece, anchored by an excellent performance from Robert Pattinson.
Pattinson plays Connie, who plans a heist with his mentally challenged brother Nick (Benny Safdie). The heist naturally goes awfully haywire, and Nick is arrested and sent to a hospital. Connie realises that the only way to get his brother back is by breaking him out of the hospital crawling with cops. Things don't get any easier as Connie's night poses more and more challenges, with both the cops and gangsters in his wake.
The Safdies have earlier made films like the Casey Neistat-produced Daddy Longlegs and Heaven Knows What, both of which captured a side of New York you've seldom seen in cinema, and they continue to do so in Good Time. This is not the glittering paradise movies have made NY out to be; this is an ugly metropolis filled with despicable people lit by grotesque lighting. The look and feel of the film feels like Taxi Driver and Nicolas Winding Refn's Pusher trilogy had an orgy. The closest comparison that the film garners is with the 2011 French movie Sleepless Night, which was also set during one night in a drug-fueled haze, featuring cops, dirty cops and robbers.
The film offers little to no space for you to breathe, as Connie hurtles from one dangerous setting to another, becoming less human and more feral as he grows increasingly desperate to fix things. The underground lingo, the electronic score by Daniel Lopatin aka Oneohtrix Point Never and the cinematography by Sean Price Williams keep the tempo increasingly all the way to the dizzying finale. And even though there are so many twists and turn,s the screenplay never loses sight of soulful fraternity between the two brothers and the web of intrigue surrounding the situations they find themselves in.
Pattinson continues to surprise. After the terrible Twilight movies he's worked with interesting filmmakers like David Cronenberg, David Michod, Anton Corbijn, James Gray and now the Safdies – meaning he's serious about doing risky movies instead of cash grabby schlock. His turn in Good Time is fascinating because for the first time, we see him totally disappearing into his character. He's no longer the plasticky British hunk; he's a rat in the NY streets that is even loathsome at times. In fact with all that Connie does in the film, this is the most vampiric character Pattinson has ever played, and I hope he continues playing twisted scumbags in interesting low-key films like this one.
Entertainment
Thoughts on cinema, as the Jio MAMI 19th Mumbai Film Festival concludes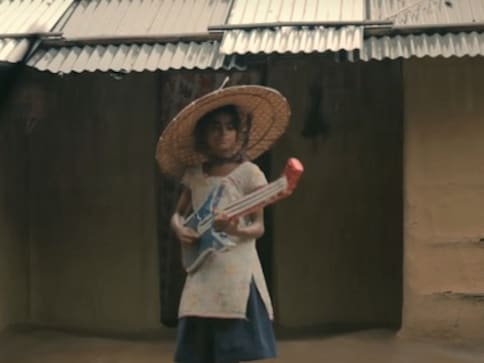 Entertainment
See the full winner's list at the closing ceremony of Jio MAMI 19th Mumbai Film Festival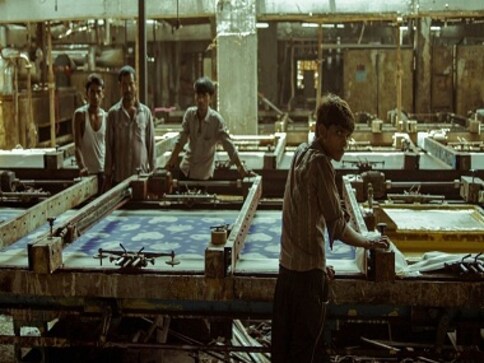 Entertainment
Rahul Jain's Machines asks the tough questions — will there ever be a smile on the factory worker's faces?