Godzilla: King of the Monsters first look — Stranger Things' Millie Bobby Brown fights beast's atomic breath
Godzilla: King of the Monsters is set to arrive in theaters on May 31, 2019.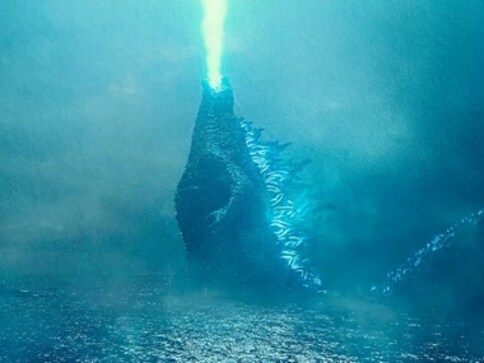 Godzilla: King of the Monsters is set to hit the screens five years after the first film, Godzilla.
Director Michael Dougherty told Entertainment Weekly regarding how the world has reacted to Godzilla and Rodan, "The world is reacting to Godzilla in the same way we would react to any other terrifying incident, in that we are overreacting... but there's paranoia and endless speculation about whether he is the only one out there or whether we're threatened by others like his kind."
The title suggests that there are other beasts apart from the mutated dinosaur; the three-headed King Ghidorah, the giant insect Mothra, and another flying monster, Rodan who, in the original Japanese movies, could create hurricane-force winds. Dougherty continues to describe Rodan's character as a sidekick but more powerful than the king, Godzilla.
Godzilla sequel will also expand on the monster's atomic breath. The director, without spilling too many beans, unveiled that it strikes at a "very key moment."
The list of human characters includes Dr Emma Russell (Vera Farmiga), a scientist working for the beast-hunting organization Monarch, and her daughter Madison, who is portrayed by Stranger Things star Millie Bobby Brown. The pair is kidnapped by what Dougherty describes as "a mysterious organisation, with their own plans for the creatures."
A presentation of Warner Bros Pictures and Legendary Pictures, it is set to arrive in theaters on 31 May, 2019.
Entertainment
The sacred timeline that dictated MCU's continuity had also acted as an assembly line for conformity — a subject of repeated criticism of the franchise. Yet, the branching of realities in a multiverse hasn't really allowed Marvel's Phase IV directors and showrunners to flex their creative muscles.
Entertainment
Camille Vasquez, who serves as one of Johnny Depp's attorneys in his defamation fight with ex-wife Amber Heard, discredited Heard's abuse accusations.
Entertainment
While Top Chef leads the nominations with nods in 5 categories including best competition series, best culinary show and best ensemble cast in an unscripted series, the OTT giant Netflix earned 20 nods overall with projects recognized in 20 categories.