Glee star Cory Monteith and the demons he never conquered
By the age of 16, Monteith had abandoned his education after having attended 12 schools. It was three years later that his mother, an interior designer, was able to admit him to his first stint at a rehabilitation program
"I'm lucky on so many counts – I'm lucky to be alive," actor Cory Monteith told US magazine Parade in 2011.
Monteith was speaking candidly to the magazine about his life-long struggles with drug and alcohol addictions. Monteith was found dead over the weekend, alone in a hotel room. While it is too soon so say what the cause of death was, it comes soon after a stint in rehab for Monteith back in April of this year.
By the age of 13, Monteith, a promising student – at the age of five he could read at a fourth-grade level – was skipping school to get drunk and smoke pot. Monteith's parents had divorced when he was seven.
"I never fit in, so I started pretending I was other people. I'd find people I thought were cool and dress how they dressed, talk how they talked, do whatever they were into," Monteith told Parade in the same interview. By the age of 16, Monteith had abandoned his education after having attended 12 schools.  It was three years later that his mother, an interior designer, was able to admit him to his first stint at a rehabilitation program.
Though this stint didn't end his problems – Monteith admitted that he went back to the alcohol and drugs – it might have been the acting career that he chanced into which gave his life direction.
A friend who worked as an acting coach in Vancouver offered him free classes in exchange for doing odd jobs around the studio. He got some bit parts in TV shows, and his family even staged an intervention at age 19 to get Monteith off his addictions.
Monteith recalled in the Parade interview that some of the schools he had attended were alternative programs for troubled teens.
"I burned a lot of bridges," admitted the TV star. "I was out of control."
And so was his drug use. "Anything and everything, as much as possible," he says. "I had a serious problem," recalled Monteither.
Monteith was at one point even confronted by a family member for theft. "I stole a significant amount of money from a family member. I knew I was going to get caught, but I was so desperate I didn't care," said Monteith. "It was a cry for help. I was confronted and I said, 'Yeah, it was me.' It was the first honourable, truthful thing that had come out of my mouth in years. I was done fighting myself. I finally said, 'I'm gonna start looking at my life and figure out why I'm doing this.'"
But in April of this year, Monteith attempted to get professional help again for what was termed 'substance abuse'. A statement said the actor "asks for your respect and privacy as he takes the necessary steps towards recovery". But unfortunately, the stint couldn't prevent from the young and talented actor's life from being but tragically short.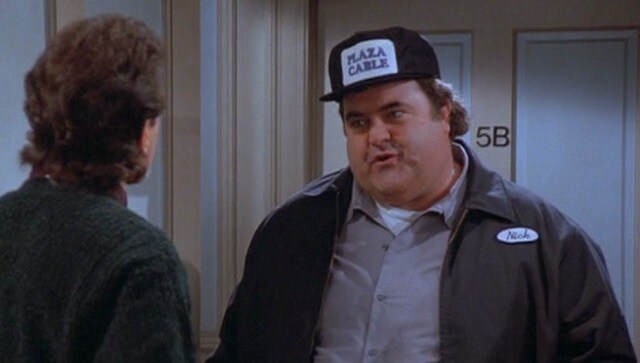 Entertainment
Walter Olkewicz passed away in his Los Angeles residence following a prolonged illness.
Entertainment
'They're stealing the identity of a family to make a profit, to increase the income of the Hollywood system," the great-grandchildren of Gucci say about Ridley Scott's The House of Gucci.
Entertainment
Another Round, nominated in Best International Feature Film and Best Director categories at the #Oscars2021, revolves around four weary high school teachers experimenting with the liberating effects of alcohol.