'Girija Devi's demise an irreparable loss to Banaras Gharana': India mourns the loss of Thumri Queen
The demise of noted vocalist Girija Devi has created a deep void in Indian classical music, her associates and admirers said on Wednesday
The demise of noted vocalist Girija Devi will create a deep void in Indian classical music, her associates and admirers said on Wednesday.
I had the honor of playing tanpura for the grt Girija Appa, what a blessing :pray::pray::pray: pic.twitter.com/Xmd491uoac — Zakir Hussain (@ZakirHtabla) October 25, 2017
"Seniormost artist of Benaras Gharanas Bidushi Girija Devi is no more. All the artist of Indian classical music will miss her," classical instrumentalist Pandit Debojyoti Bose, who was close to her, told PTI.
Describing the death of Girija Devi as a "great loss to the music world", Chief Minister of West Bengal Mamata Banerjee expressed her deep grief. "Girija Devi's death is a great loss to the music world. We were honoured to confer her with Banga Bibhushan in 2015", Banerjee wrote on her Twitter handle. West Bengal governor Keshari Nath Tripathi also expressed his condolences at the sudden demise of Devi. Ustad Rashid Khan recalled his association with Girija Devi who was the legendary exponent of Thumri and other forms of Hindustan classical music. Khan said that he had accompanied the artiste during tours in the country as well as abroad. "I knew her since my childhood days and she was a mother figure to me," he said. "Girija Devi was not only a great classical singer but a national treasure too. We are poorer without her. Girijaji, aap ko mera salaam (I salute you)," Lyricist Javed Akhtar tweeted. He also said: "With Girija Devi, an era has come to an end. Ab aisay log nahin hongay (there will be no more people like her)." Renowned singer Lata Mangeshkar shared her memories with the Thumri queen on Twitter. She said:
Mahan shastriya aur thumri gayika Girija Devi ji hamare bich nahi rahi ye sunke mujhe bahut dukh hua.Hamare unke bahut acche sambandh the. pic.twitter.com/QhrLH5mW2q — Lata Mangeshkar (@mangeshkarlata) October 24, 2017
Singer Adnan Sami tweeted, "A blessed voice in music has departed for heaven. Respected Girija Devi, we will miss you but your voice will live within us. Rest in peace." Several other personalities including Prasoon Joshi, Rahul Dev and Anup Jalota among others also took to Twitter to pay their respects to Devi.
Will miss the chaumukhi gayaki of Benares reflected in her voice. ..Was to do a session with her on 27th in jaipur #Girijadevi Appaji:pray: — Prasoon Joshi (@prasoonjoshi_) October 24, 2017
Very Big Loss to Indian Music. Even at this age, she was still singing in very good form. We all will miss you greatly #GirijaDevi Ji:pray: #RIP pic.twitter.com/9ERxq30pFi — Anup Jalota (@anupjalota) October 24, 2017
Devi, who was the classical singer of the Seniya and Benaras gharanas, had received Padma Shri, Padma Bhushan, Padma Vibhushan, Sangeet Natak Akademi awards among many.
She took lessons in Khayal and Tappa from vocalist and sarangi player Sarju Prasad Misra at the age of five.
With inputs from PTI
India
Mamata's support for the agitation which has drawn on the agrarian community in rural north India, may be perceived by farmer leaders as a potential force multiplier
Entertainment
Eastern India Motion Picture Association also asked for exemption of tax and duties for theatres, and providing financial help to the employees of single screens.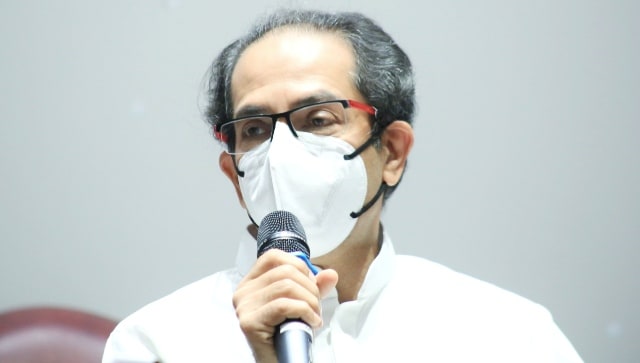 Politics
Speaking on the occasion of Shiv Sena's foundation day, Thackeray said standing on one's own does not mean just fighting elections but fighting for rights.