Gilmore Girls creator teases more episodes: Is more Lorelai-Rory madness in store?
Gilmore Girls fans were treated to four new feature-length episodes after almost a decade. And fans of the franchise who were left wanting more after Netflix's A Year in the Life can have the comfort of knowing that Lorelai, Rory, as well as a multitude of familiar faces in Stars Hollow might be returning to their screens yet again.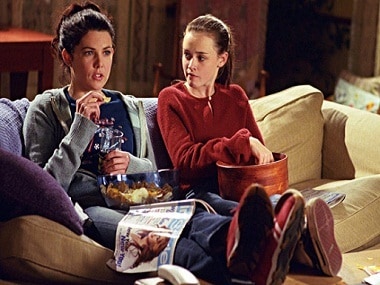 The new long-awaited episodes finally gave original showrunner Amy Sherman-Palladino, who departed before the comedy-drama's controversial seventh season, a chance to end Gilmore Girls the way she had always planned. Sherman-Palladino has teased the potential for more Gilmore Girls on Netflix, depending on how well received A Year in the Life is.
"We really had a very specific journey in our minds and we fulfilled the journey," creator Amy Sherman-Palladino explained to The Hollywood Reporter. "So to us, this is the piece that we wanted to do. And the whole thought about, is there more, is there more, is there more – this has to go out into the universe now. We've got to put this to bed. And then whatever happens, happens."
"It'd be nice to do it every year," Scott Paterson, who plays Luke Danes told Celebrity Buzz. "Maybe every two years, do a three-month thing, do four more chapters. It was easy to do. It was fun. It was really rewarding and people got a sense that if this was going to be the last thing that we now have some closure."
When Time Out asked Alexis Bledel if this was really the end for Gilmore Girls, she said, "We are interested in presenting something really special. The last thing we want to do is exploit that opportunity." And Lauren Graham wants to treat all future projects with extreme care.
Netflix is big on revivals at the moment so it's very possible they'll order more, and though the actors' schedules is a factor, they'd surely be able to clear room for such a big show.
Updated Date: Nov 29, 2016 13:37:11 IST