Gigi Hadid, Zayn Malik reportedly expecting their first child together months after reports of separation
TMZ broke the news when family sources told the site that Gigi Hadid is 20 weeks along in her pregnancy with her boyfriend musician Zayn Malik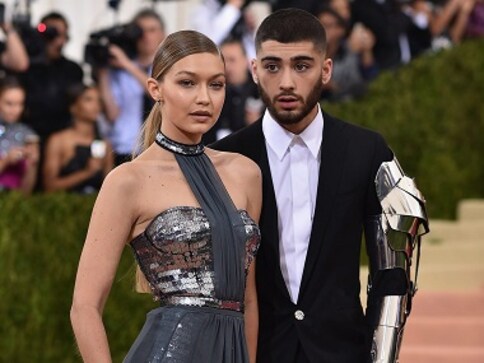 Fashion model Gigi Hadid and her boyfriend Zayn Malik are expecting their first child together. The news of the Victoria's Secret model's pregnancy was reported by TMZ.
"Gigi is 20 weeks along, and both their families are happy" the publication quoted the family sources for the couple as saying.
The model who rang in her 25th birthday on 23 April, took to social media to share multiple pictures from the celebration.
Check out the pictures here
As reported by E! News, the couple who started dating in 2015, officially called it quits in 2018.
However, Gigi and former One Direction member came back together just before the December break and the singer reached out to Gigi last month and she seemed to be giving him another chance.
(With inputs from ANI)
Entertainment
The White Lotus could use more attention to the downstairs half of its upstairs-downstairs story; it flicks at but doesn't really explore the lives of the Native Hawaiian staff busing tables and performing dinnertime rituals.
Entertainment
Here's charting the feud between Dwayne Johnson and Vin Diesel, after the latter recently confirmed he won't appear in the tenth and eleventh Fast & Furious movies.
Entertainment
Dr John was known as the funky New Orleans "night-tripper" musician who blended several musical styles with a hoodoo-infused stage persona and gravelly bayou drawl. He was a six-time Grammy winner and Rock & Roll Hall of Famer who was a white man that found a home among Black New Orleans musicians.